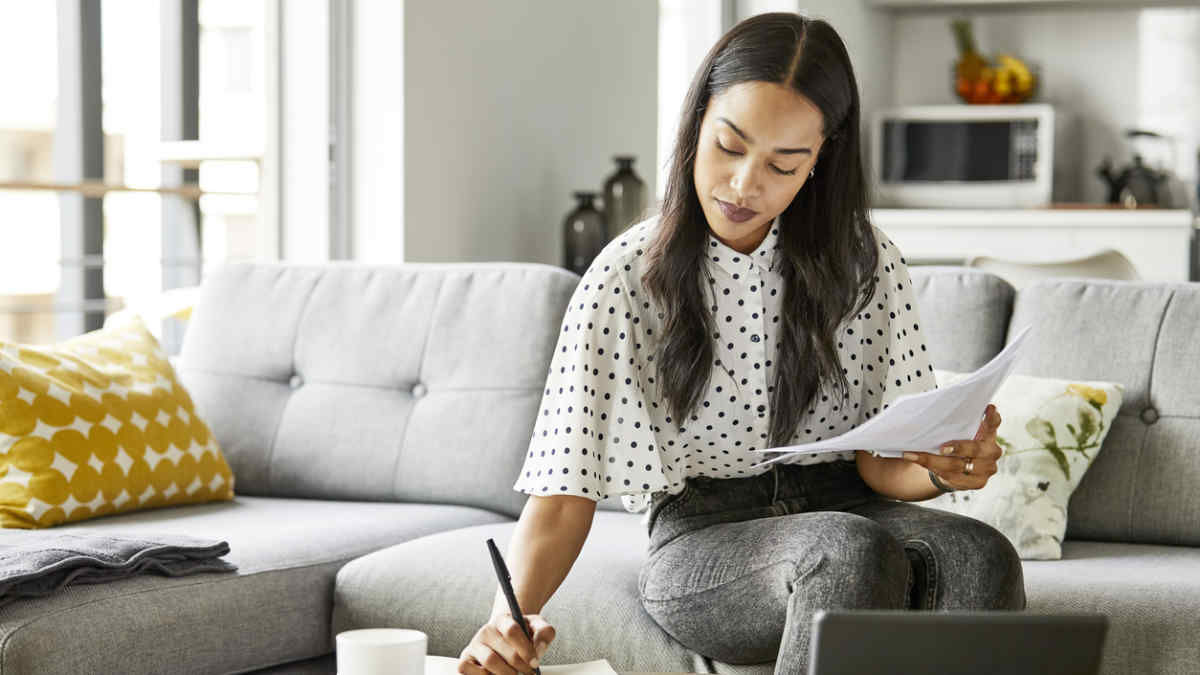 ​Landing a first job in human resources is never easy, but with the pandemic and a weakened economy, it likely will be even more difficult than usual, say career advisors and HR professionals.
Whether you're fresh out of college, or you have work experience and are looking to make a career change into HR, here are eight tactics offered by experts that should help in your job search:
1. Do your research.
The first step is to research which companies are hiring for entry-level HR positions, and then pursue those opportunities. Job sites such as LinkedIn, Indeed and Glassdoor, as well as SHRM HR Jobs, are good places to start.
"HR is one of the most important departments in a company, and good people are always needed. So research to find companies that are hiring, expand your network and send out great applications, even unsolicited ones," said Alexandra Deubner, a Vienna, Austria-based senior career development officer with Webster University. "If there's an opening, there's a chance."
2. Visualize your dream job.
Even though the job market is tight, you shouldn't pursue a position if you know you probably won't like it, advised Matthew Warzel, president of MJW Careers, a resume-writing and outplacement firm in Wilmington, N.C. He suggests thinking about your dream job and what matters most to you. Is it having a flexible schedule, a high salary, terrific benefits, a strong company image and culture, a robust retirement plan or something else? Think about what will make you happy in two weeks, in three months and in two years, he said.
"Be realistic in what you can achieve," Warzel said. "While taking chances and risks is a good thing, do not overly stretch yourself into a role you simply are not a fit for."
[Need information to jump-start your HR career? See SHRM's Emerging Professional & Student Guidance page.]
3. Network as much as possible.
Who you know often is just as important as what you know. Having a strong network can give you an edge over other candidates, said Janni Nilsson, managing editor at Resumoo in Charlotte, N.C. Employee referrals continue to be a primary source of new hires at most companies, and employees are rewarded for suggesting qualified candidates, so look to leverage your relationships into a win-win solution for you and your contacts.
"Having connections is increasingly important, so for recent college graduates who are struggling to break into the industry, internships and even volunteering could be your way in," Nilsson said. "Focus on making valuable professional connections that could take you further in your career."
4. Gain relevant degrees and experience.
Before applying to your target jobs, make sure you have the degrees, certifications and experience you need to qualify for each position, said Chris Young, director of workforce development at the Texas Department of Transportation in Austin. HR hiring managers typically look for candidates who have HR-related degrees, along with a focus or minor in communications, education, social work, psychology or business, he said.
Young explained that many HR hiring managers seek out relevant certifications, including the SHRM-CP, "because we know that even recent entrants to the HR field can get certifications without many years of HR experience."
Work experience also is critical, but it doesn't necessarily have to be in HR, Young said. "We're looking for real-world experience, such as in customer service. The HR resume is one of the few places where experience in the fast-food industry and answering phones is relevant experience that we want to see on a resume."
5. Demonstrate your accomplishments.
Once you display your education and experience to hiring managers, prepare to show off your accomplishments, as well, said Tim Toterhi, CHRO at Cenduit in Raleigh, N.C., and author of The HR Guide to Getting and Crushing Your Dream Job (Plotline Leadership, 2018).
"Showcase your work and volunteer experience, specifically the results you achieved," Toterhi said. "Highlight a few proof points that demonstrate you are someone who can get things done."
By sharing the results of a fundraiser you led or outlining how many volunteers you coordinated for a neighborhood cleanup, you highlight accomplishments employers will value, he said.
6. Show off your unique skills.
Many HR professionals have had to learn a range of different skills to navigate the COVID-19 crisis. If you have any special strengths you can highlight that will help a company recognize your ability to perform well during a crisis and beyond, don't hesitate to show them off, said Yolibel Lebrón, director of administration and human resources at the Connecticut Community for Addiction Recovery in Hartford.
"[Candidates] should promote what they will bring to the company, especially during these challenging times," she said. "For example, if you are skilled in employee relations, tie how this is important for those who are working from home to keep the much-needed human connection and help maintain productivity and a positive culture."
7. Tailor your resume.
Sending out one generic resume or CV to every company likely won't help you land a job. Instead, show how you're especially qualified for each position by tailoring your resume to the position you're applying for, Deubner said.
"It should also show the passion you have for the job," she said. "The CV should be well-structured and easy to read, and ideally have all or most of the qualifications that are needed for the job."
8. Keep pushing despite the setbacks.
The job market is tough, and it can take time to find the position of your dreams. But keep going until you land the right one.
"Don't be discouraged," Toterhi said. "It's hard to imagine now, but someday you'll look back and tell stories about how you launched your career in the middle of a pandemic. Going through the fire early will strengthen you and provide perspective on future challenges."
Deubner offered similar encouragement. "Don't give COVID power over your life," she said. "The job market is not hopeless, and there's still a lot you can control and do. When you're looking for a job, manage your mind and invest time and effort into your job search and application. And never ever give up … not until you've landed a job you really like."
Kylie Ora Lobell is a freelance writer in Los Angeles.