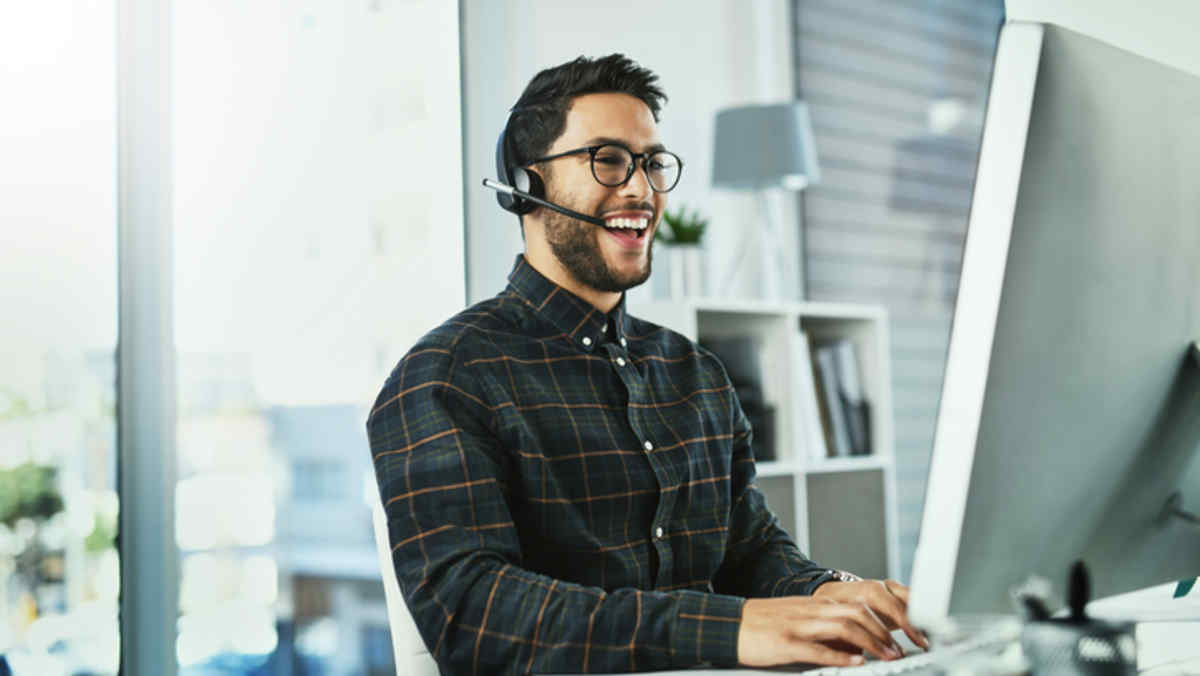 ​When a company relies on an external recruiting firm to handle its candidate searches, it is trusting that the firm and its representatives will reflect favorably on the company's employer brand. But will they?
While employers may have more confidence in what's taking place between candidates and their own recruiters and hiring managers when the recruiting process is handled entirely in-house, when they use a third-party recruiter, they're potentially a bit more at risk. Unfortunately, they're often unaware of that risk.
Horror stories abound these days as both employers and employees find themselves dealing with instances of "ghosting"—where a candidate simply fails to show up after being hired or offered a position, or an employer goes suddenly silent after aggressively courting a candidate.
What Kind of Impression Are You Giving Your Candidates?
Charlette Beasley, careers and workplace analyst at Fit Small Business in Tampa, Fla., said that "if the company is willing to ghost a top candidate in the middle of an interview process, it's probably not a place you'd would want to work anyway." She makes a valid point that most businesses and their HR leaders would readily agree with. Unfortunately, many may be unwittingly doing just that when they turn the hiring reins over to a third party.
Do you know:
How recruiters follow through with top candidates after a decision has been made and some have not been selected?
What recruiters are telling candidates about your organization and the people they will be reporting to and working with?
How well recruiters understand reporting structures and how the final hiring decision will be made?
In some cases, candidates report being given "inside information" on the personality styles of company leaders and staff members that was far from favorable. Others report receiving conflicting information about whether the position would be remote and who they would be reporting to.
These types of situations don't reflect well on the organization and its employer brand.
Laura Handrick is a contributing HR professional at Choosing Therapy and the owner of an HR and business consulting firm in Payson, Ariz. Handrick said it isn't uncommon for candidates to be "blown off" by some recruitment firms. "Some companies will choose a recruiter or recruiting firm based on price rather than considering the impact the recruitment agency may have on the company's employment brand," she said. "Recruitment firms get paid generously on filling job roles. They don't get compensated for promoting the client firm's employment brand." There is, she said, "no incentive for them to play nice with potential candidates, especially ones they deem unqualified for the role they're trying to fill."
Unexpected events may also lead to ghosting, Beasley suggested. The COVID-19 pandemic is an example of a situation that has likely disrupted any number of recruiting efforts at every stage of the hiring process.
"Typically, ghosting happens when there's been an unexpected shift in the process," she said. "For instance, the company may have decided not to fill the position at the current time or have chosen a different candidate. They may also be stalling in order to wait on a response from their preferred candidate." These aren't, though, she stressed, good reasons to ghost a candidate. "Job candidates who have invested time into the interview process deserve consistent communication," she said.
Accidents may also happen, Beasley said. "Maybe the hiring manager suddenly left the company, and the new person in charge dropped the ball," for example. Regardless of the reasons for ghosting, it's important for organizations to stay on top of the issue.
Managing the Process
There are steps that employers should take to ensure any third-party recruiters or recruiting firms they are working with are interacting appropriately with candidates. Handrick said that a good way to stay on top of what's happening with your third-party recruitment efforts is to review sites like Indeed and Glassdoor regularly. Another idea is to insert best-practice requirements into the recruitment contract, Handrick said. These might include:
All applicants, qualified or unqualified, will be notified that their application has been received, and what the next steps are in the hiring process.
The top most-qualified applicants will be notified that their resume has been reviewed, along with insights as to the next steps, such as: "We've received over 100 applications for this position and will contact the top five most-qualified candidates to schedule a preliminary phone screen."
All who have been scheduled for phone, in-person or video interviews will receive a follow-up phone call regarding the next steps, including an encouragement to apply for additional positions if they weren't selected for the job to which they first applied.
There's big value in your employer brand. That value can be diminished unnecessarily through the actions, or inaction, of the third-party recruiters you work with. Make sure you're choosing well and demanding transparency, honesty and consistent communication throughout the talent acquisition process.