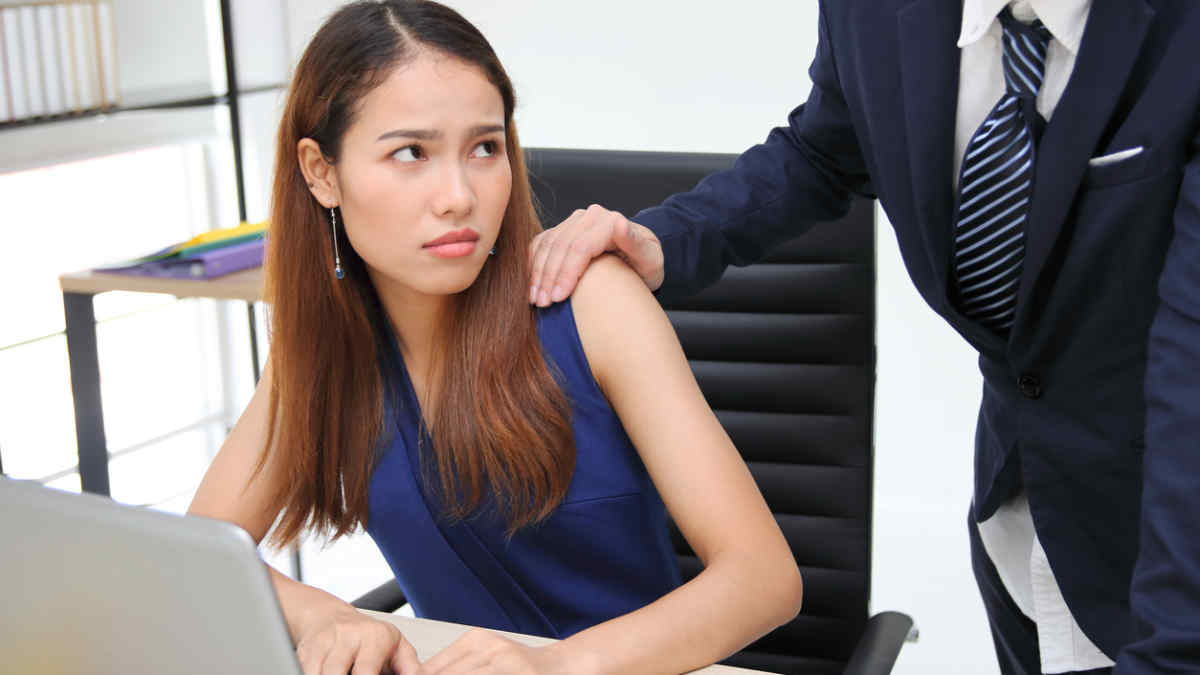 ​California employers need to remain vigilant in complying with the state's expanded sexual-harassment-prevention requirements even if they've met the recent deadline for completing initial training.
The state, which for years mandated anti-harassment training for supervisors at organizations with 50 or more employees, broadened the scope with 2018 legislation to require interactive instruction for all employees at businesses with at least five workers.
Under California law, covered employers must provide two hours of training to supervisors and one hour of instruction to other employees once every two years. They must train new hires and those promoted to supervisory roles within six months.
Employers had until Jan. 1 to complete the training for newly affected employees following a one-year extension of the initial deadline.
"By now, all employers should have completed their first cycle of training," said Christopher Olmsted, an attorney with Ogletree Deakins in San Diego. Given the publicity surrounding the law, he added, "I think most businesses have caught on."
That's not to say that compliant employers should become complacent.
Keep a Calendar
"Don't relax," said Tyler Woods, an attorney with Fisher Phillips in Irvine, Calif. "A lot of my clients, when this law first passed, were super vigilant" and rolled out their training in 2019. In 2020, many people became more focused on the coronavirus pandemic, he noted. "Don't get lazy, don't forget this and brush it under the rug because COVID-19 is present."
It's not a one-time training requirement, Woods said, citing the mandate to hold training every two years. Employers that completed initial training in 2019 will need to provide another round in 2021, before the two years expire. Woods said he has been reaching out to clients to make sure they remember.
An employee or team should be in charge of ensuring the training is done on a two-year cycle, Olmsted said. In the meantime, be mindful that hiring someone new or promoting someone to a supervisory role may require new training.
Susan Groff, an attorney with Jackson Lewis in Los Angeles, recommended that employers develop a plan for getting employees trained and keep a calendar to schedule make-ups for employees who missed a session.
The law includes special rules for training temporary or seasonal employees. For an employee who will be on the job for less than six months, the company must provide training within 20 calendar days or 100 hours of work, whichever comes first. If an outside staffing agency employs the temporary worker, however, the agency is responsible for the anti-harassment training, Groff noted.
Training can happen in person, remotely through apps like Zoom or through online programs, as long as the program meets requirements for interactivity by including options such as quizzes, hypotheticals or Q&As, legal experts said. "The trick is that it must be interactive just like regular, in-person sexual harassment training," Woods said.
Know the Requirements
Employers may hire an HR professional, lawyer or vendor to customize and conduct the training, or they can use free anti-harassment training modules developed by the California Department of Fair Employment and Housing (DFEH).
The coronavirus pandemic has put a damper on in-person training.
"All training has largely gone virtual," Groff said. "For the most part, we shouldn't be gathering in big groups together." She's been providing live interactive webinar training that is similar to her in-person sessions. Some companies have shifted to computer-based interactive modules, she said, noting that the webinar format has worked well.
Woods said he expects training content to change in the next cycle to reflect the shift to remote work, although he's not aware that it's happened yet.
"I anticipate that employers will be revisiting their training modules in light of this new remote world that we work in" to address relevant issues, potentially including topics, such as harassment during Zoom meetings, Woods said. "I will consult and advise my clients that their training includes those issues."
Whether working onsite or remotely, employees must be mindful of anti-harassment laws. "The laws apply no matter what the mode of interaction is," Olmsted said. "If you can't do it in person, you can't do it remotely."
Given California's distinct requirements governing anti-harassment training subject matter, Groff recommended that employers partner with an attorney or vendor who understands them. "It may not be as easy as just using a program that you've used somewhere in another jurisdiction," she said.
[Looking for state-specific information? See State & Local Updates]
Woods similarly suggested that employers make sure any online training complies with California anti-harassment laws and remains relevant and current to address new workplace realities, such as mask mandates and the increase in remote meetings caused by the pandemic.
The training must include examples of harassment based on gender identity, gender expression and sexual orientation, according to the DFEH. Employers also must provide abusive conduct prevention training and must maintain employees' training records for at least two years.
Keep Good Records
Employment attorneys recommend keeping detailed records on training sessions and participants in case the company ever needs to prove compliance.
"If you don't have records it's hard to demonstrate what happened," Groff said.
Woods recommended carefully tracking when each employee took the training and having them certify that they took it. That way if there's an audit, there is no question about who took the training or when they completed it.
Meanwhile, any employers who missed the training should act soon.
"It's never too late to create a training plan if you didn't meet the deadline," Groff said. "Do endeavor to try and train your employees as soon as possible."
Dinah Wisenberg Brin is a freelance reporter and writer based in Philadelphia.