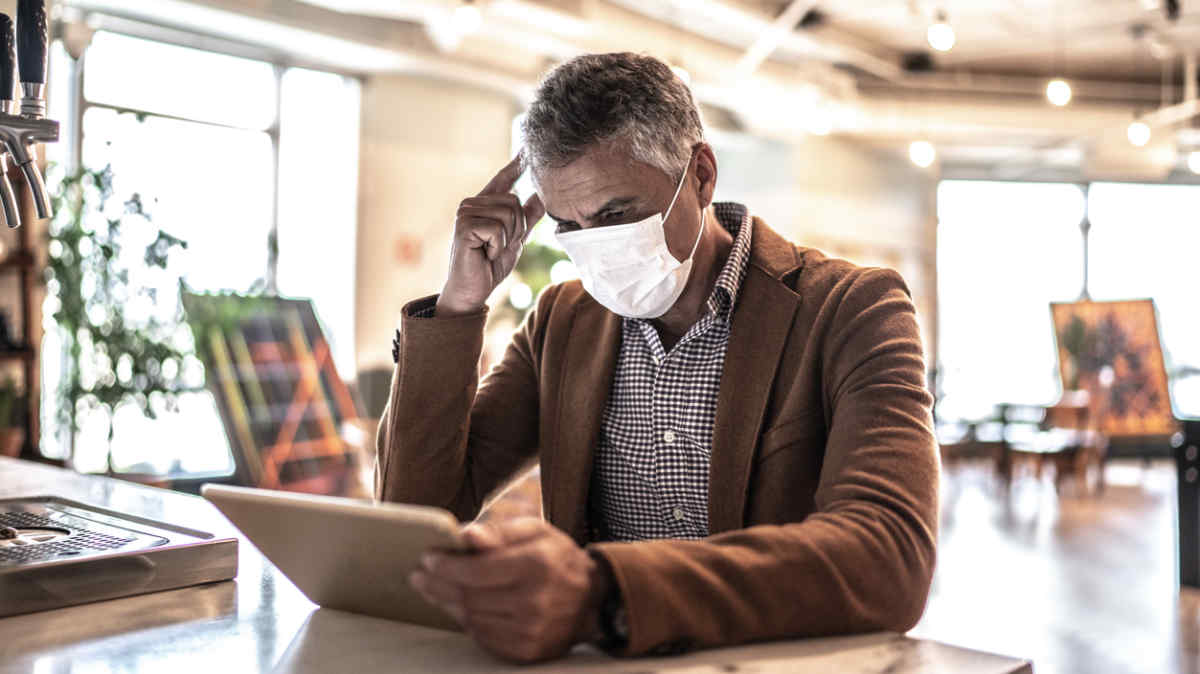 It's a new year, but the COVID-19 pandemic that dominated 2020 still presents a major risk to the workplace. Although employers may have hope as vaccine distribution begins, they must continue following health and safety measures.
To protect employees in workplaces across California, regulators have adopted emergency standards. The rules, which took effect on Nov. 30, are enforced by the California Division of Occupational Safety and Health (Cal/OSHA).
A legal challenge to the standards is currently under way. In December, a business coalition filed a lawsuit in a state court in San Francisco, alleging that regulators exceeded their legal authority by adopting the standards. Cal/OSHA declined to comment on the pending litigation.
The regulations apply to most employees, with three exceptions:
As the litigation proceeds, employers should focus on complying with the wide-ranging requirements. Here are key steps that employers should be taking.
Creating a Written Plan
Employers must develop a written COVID-19 prevention plan—which may be incorporated into the company's Injury and Illness Prevention Program (IIPP), or kept in a separate document. Under the plan, employers should:
Inform employees about COVID-19 symptoms and prevention.
Identify and correct workplace hazards that may increase COVID-19 risks.
Require face coverings and social distancing in the workplace.
Promptly notify employees who may have been exposed to COVID-19 in the workplace and offer them free testing.
Remove workers from the workplace if they test positive or are exposed to the coronavirus.
Pay employees who have been removed from the workplace.
Establish guidelines for returning to the workplace.
Establish procedures for testing employees and notifying public health departments in the event of a workplace outbreak.
Protect employees who use employer-provided housing and transportation.
Train staff on safety protocols.
Notice Requirements
Under the Cal/OSHA regulations, companies must inform workers who may have been exposed to COVID-19. If independent contractors were on site during the potential exposure period, they also would need to be notified. Notice must be given within one business day, without revealing the identity of the person who may have spread the virus.
"COVID-19 exposure" is defined as being within 6 feet of an infected person, for a cumulative total of at least 15 minutes within 24 hours, during the high-risk exposure period.
Cal/OSHA's notice requirements differ in some ways from those imposed by AB 685, a state law that took effect on Jan. 1. AB 685 requires employers to notify workers of potential exposure when they become aware of:
A confirmed COVID-19 case.
A positive COVID-19 diagnosis.
A COVID-19-related order to isolate.
A death due to COVID-19.
Under AB 685, notice must be provided within one business day to all employees who may have been exposed. If subcontracted employees potentially were exposed, their employers would need to be notified.
According to Melissa Peters, an attorney with Littler in Walnut Creek, Calif., the differences between these two sets of notice requirements are a source of confusion for businesses.
Employers must comply with the notice requirements mandated by both Cal/OSHA and AB 685, noted Hannah Sweiss, an attorney with Fisher Phillips in Woodland Hills, Calif., and Los Angeles. Because of the strict deadlines for notification, she advises employers to prepare template notices.
Testing Obligations
State regulators held an online meeting on Dec. 18 to discuss stakeholder concerns about the standards. For instance, Cal/OSHA standards require companies to offer free COVID-19 testing to exposed workers during work hours. During the meeting, the agency clarified that testing doesn't have to be done during an employee's work shift, Peters said. Testing can be done at the workplace or other authorized locations.
Some large employers are having difficulty finding vendors to accommodate their testing needs, she noted.
Pay Requirements
Businesses must continue paying and providing benefits to employees who have been removed from the workplace due to a work-related COVID-19 case or exposure.
According to the regulations, the pay requirement doesn't apply "to any period of time during which the employee is unable to work for reasons other than protecting persons at the workplace from possible COVID-19 transmission."
[Looking for state-specific information? See State & Local Updates]
Companies may require employees to first use paid sick leave before making these payments, explained Esra Hudson, an attorney with Manatt in Los Angeles.
According to Peters, the standards are not clear as to whether employees who refuse to be tested in these circumstances are entitled to such pay. Cal/OSHA is expected to provide updated FAQs to clarify this and other issues.
Returning to Work
The regulations include criteria for returning to the workplace. Employees who developed COVID-19 symptoms must be isolated for at least 10 days from the onset of symptoms, and their symptoms need to improve before returning to the workplace. An employee with a fever of at least 100.4 degrees must wait at least 24 hours after the fever subsides (without medication).
Employees who test positive but have no symptoms must wait at least 10 days from the first positive test before returning to the workplace.
Focusing on Compliance
Many companies already have COVID-19-related protocols in place, which they should update to comply with the new Cal/OSHA requirements, Hudson said.
Businesses should document their compliance efforts in writing, Peters suggested. In addition, they should periodically check for updated FAQs on the Cal/OSHA website.
Toni Vranjes is a freelance business writer in San Pedro, Calif.
Source Article