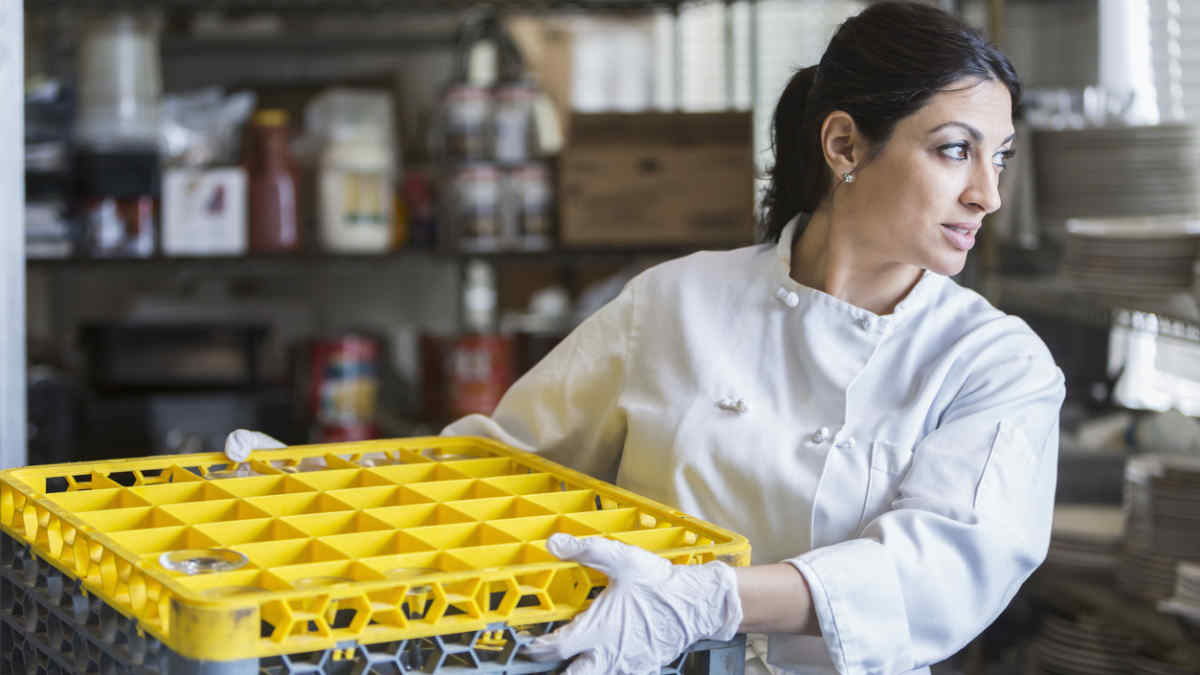 ​A California appellate court reversed a $2.9 million verdict awarded to a former college employee on her disability accommodation claims under the California Fair Employment and Housing Act (FEHA). The case was sent back to the lower court for a new trial.
The former employee of the Los Angeles Community College District claimed that the district failed to provide a reasonable accommodation for her disability and failed to engage in an adequate conversation with her to determine if the district could make an accommodation.
The employee worked in the kitchen of a child development center at one of the district's community colleges and sued the district for failing to accommodate two separate injuries—a wrist condition and a shoulder injury. Each injury alone qualified as a disability under FEHA.
[Looking for state-specific information? See State & Local Updates]
After the jury ruled in the employee's favor, the district appealed. The appellate court reversed, ruling that while the employee offered evidence regarding the district's response to both injuries, she showed only that a reasonable accommodation was available for her wrist condition and not for her shoulder injury.
Because it was unclear whether the jury based its verdict on the employer's response to one or both injuries, the appeals court ordered a new trial based solely on the district's handling of the employee's wrist condition.
Accommodation Requests
The employee began working for the district in 2007. Her job duties included preparing breakfast and lunch, which required repetitive use of her hands to cut food, load and unload the dishwasher, and hand wash heavy pots and pans. She was required to stand for long periods, repeatedly bend, and lift up to 50 pounds.
In 2014, the employee was diagnosed with nerve damage and carpal tunnel in her arm and wrist. She told her supervisors about her carpal tunnel syndrome and wrist pain and frequently asked co-workers for help with strenuous tasks, such as lifting heavy pots or moving large bags of fruit. Her co-workers were sometimes able to assist her, but she complained of pain daily.
She requested accommodations for her wrist condition at various times, including asking her supervisors for additional help in the kitchen, which she did not receive. The employee also asked her supervisor if she could help teachers supervise children instead of working in the kitchen and was informed that she did not have the required skills for such work.
On Dec. 18, 2015, the employee injured her shoulder when opening the door of a heavy industrial dishwasher and left her shift early because of the resulting pain. She never returned to work after leaving the day of her shoulder injury, and she was later diagnosed with a torn rotator cuff in her shoulder.
FEHA Requirements
Under FEHA, employers must provide a reasonable accommodation for the known disability of an employee unless doing so would cause an undue hardship on the employer's operation. An employee may not be aware of all available accommodations, so FEHA also requires employers to respond to requests by engaging in a timely, good faith, interactive process with the employee to determine if a reasonable accommodation is available.
In reversing the jury verdict and sending the case back to the lower court for a new trial, the appeals court noted that the employee had not shown that there was a reasonable accommodation available for her shoulder injury. While a limited leave of absence might have been a reasonable accommodation for the wrist condition, no evidence suggested that a finite leave would have been a reasonable accommodation for the shoulder injury, the court said.
Furthermore, while restructuring job duties might constitute a reasonable accommodation if it allows the employee to perform the essential functions of the job, the employee was still unable to lift her right arm years after her shoulder injury. Therefore, she could not have engaged in many of the essential duties of her position, and restructuring her job as a kitchen assistant was not a reasonable accommodation available for her shoulder injury.
As to the possibility of the employee being reassigned, she failed to offer evidence that any position that she could perform (either with or without an accommodation) was vacant at the relevant time. FEHA does not require reassignment if there is no vacant position the employee is qualified to fill, the court noted.
In addition, the court said, to succeed on a cause of action for failure to engage in an interactive process, an employee must identify a reasonable accommodation that would have been available at the time, and the employee failed to do so with regard to the shoulder injury.
Shirvanyan v. Los Angeles Community College District, Calif. Ct. App., Nos. B296593, B297419 (Dec. 29, 2020).
Professional Pointer: During the retrial, the employee will be entitled to recover damages if she can show that the employer's response to her wrist injury alone constituted a failure to make a reasonable accommodation or to engage in the interactive process.
Joanne Deschenaux, J.D., is a freelance writer in Annapolis, Md.