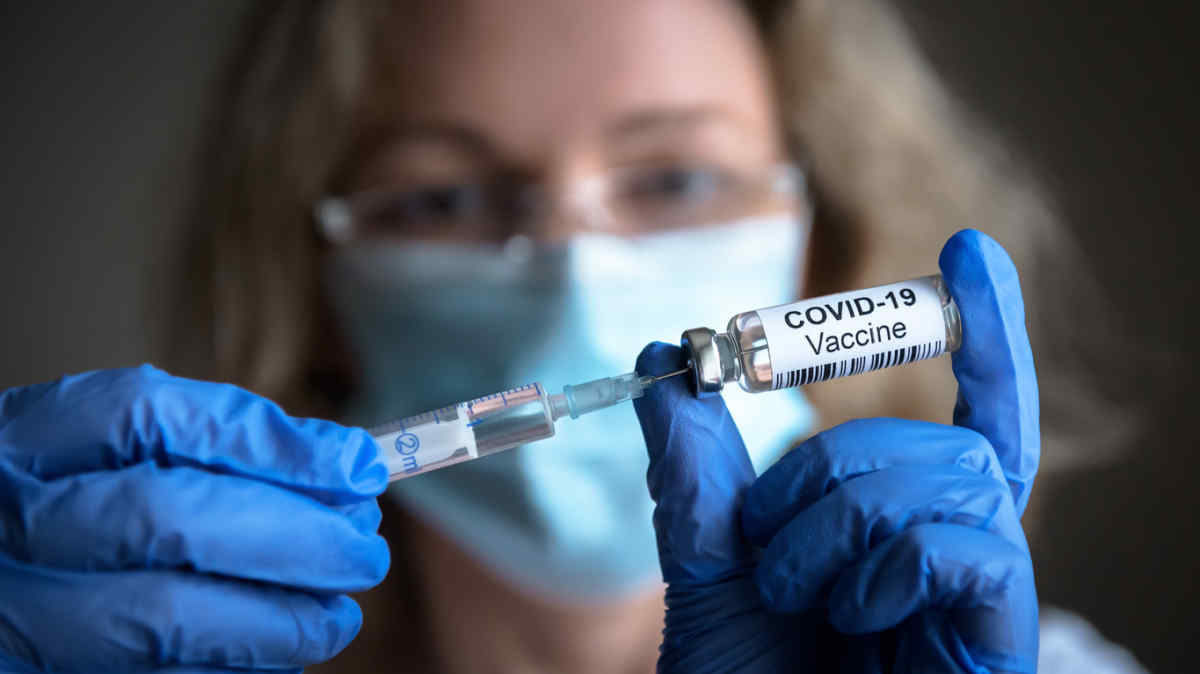 Employers are exploring their options for mandating or encouraging workers to get COVID-19 vaccinations. They may even want to offer vaccines onsite when they are available. So can an employer be held liable if a worker has an adverse reaction to the vaccine?
"Based on information released in conjunction with the first approved vaccinations, the chances of serious adverse reactions appear low," said Jonathan Crotty, an attorney with Parker Poe in Charlotte, N.C. "Even so, employers have a number of potential legal defenses to such claims."
Workers' Compensation Coverage
A severe allergic reaction to the vaccination is possible but rare, according to the U.S. Centers for Disease Control and Prevention (CDC). The CDC reported that 21 cases of anaphylaxis were detected after about 1.9 million initial doses of Pfizer's vaccine were administered, and about 70 percent of reactions occurred within 15 minutes of receiving the vaccine. The CDC issued guidance for managing anaphylaxis following COVID-19 vaccination.
"Assuming the employee could establish that it was the vaccine that caused harm, it is unlikely that the employer itself would have administered the vaccine in the first place," noted Kevin Troutman, an attorney with Fisher Phillips in Houston.
Employers that mandate or encourage employees to get vaccinated will likely partner with a health care provider or other authorized entity to administer the vaccine, but they may still be concerned about potential legal liability if an employee has an allergic reaction.
Ashley Cuttino, an attorney with Ogletree Deakins in Greenville, S.C., explained that an employer-mandated vaccine is considered a part of work. So under most state laws, an adverse reaction would be covered by workers' compensation.
Workers' compensation has been the employee's only recourse for other employer-required vaccinations. "There is no reason to believe a COVID-19 vaccine would be treated differently," said Helene Hechtkopf, an attorney with Hoguet Newman Regal & Kenney in New York City.
[SHRM members-only resources: COVID-19 vaccination resources]
Although injuries and illnesses from mandated vaccines are likely covered by the employer's workers' compensation policy, employers should check with their carriers, suggested John Lomax, an attorney with Snell & Wilmer in Phoenix.
"If an employer merely encourages employees to obtain a vaccine, coverage under workers' compensation policies may not be available," he noted. But that doesn't necessarily mean that the employer would be held liable for any resulting injuries.
"Even if vaccination injury claims are not considered covered under workers' compensation laws, an employee would need to demonstrate negligence on the part of the employer," Crotty said. "If FDA [Food and Drug Administration]-approved vaccinations are administered by a third-party provider, it is difficult to see how a plaintiff would demonstrate such negligence."
Who Should Be Vaccinated?
Determining which employees should be vaccinated will be largely driven by the nature of the employer's business and potentially by the nature of a particular employee's job duties, said Brett Coburn, an attorney with Alston & Bird in Atlanta.
"Obviously, employers in the health care industry and related industries—such as senior care—have a significantly heightened basis for requiring or strongly encouraging employees to get vaccinated," he said. Outside of those industries, employers may consider:
How closely together employees work.
How much exposure employees have to customers or other members of the public.
Whether employees have exposure to food products or other consumables in a manufacturing, restaurant or retail setting.
"All employees who enter the workplace or have contact with customers or visitors should be encouraged to receive the vaccination," Troutman said. However, employers will need to consider employee requests for a religious or disability-related accommodation.
"Depending on the circumstances, the employee may be entitled to refuse the vaccine," Hechtkopf said. The employer will need to evaluate the employee's job functions and whether there is an alternative job the employee could do that would make vaccination less critical, she said.
The Equal Employment Opportunity Commission (EEOC) recently issued guidance that answers some workplace vaccination questions. For example, the agency noted that the Americans with Disabilities Act allows an employer to have a workplace policy that includes "a requirement that an individual shall not pose a direct threat to the health or safety of individuals in the workplace." If a vaccination requirement screens out a worker with a disability, however, the employer must show that unvaccinated employees would pose a "direct threat" due to a "significant risk of substantial harm to the health or safety of the individual or others that cannot be eliminated or reduced by reasonable accommodation."
If an employee who cannot be vaccinated poses a direct threat to the workplace, the employer must consider whether a reasonable accommodation can be made, such as allowing the employee to work remotely or take a leave of absence.
The COVID-19 legal landscape frequently changes. Troutman suggested that employers watch for additional guidance that will likely come from the EEOC, the CDC, the FDA, and the Occupational Safety and Health Administration.