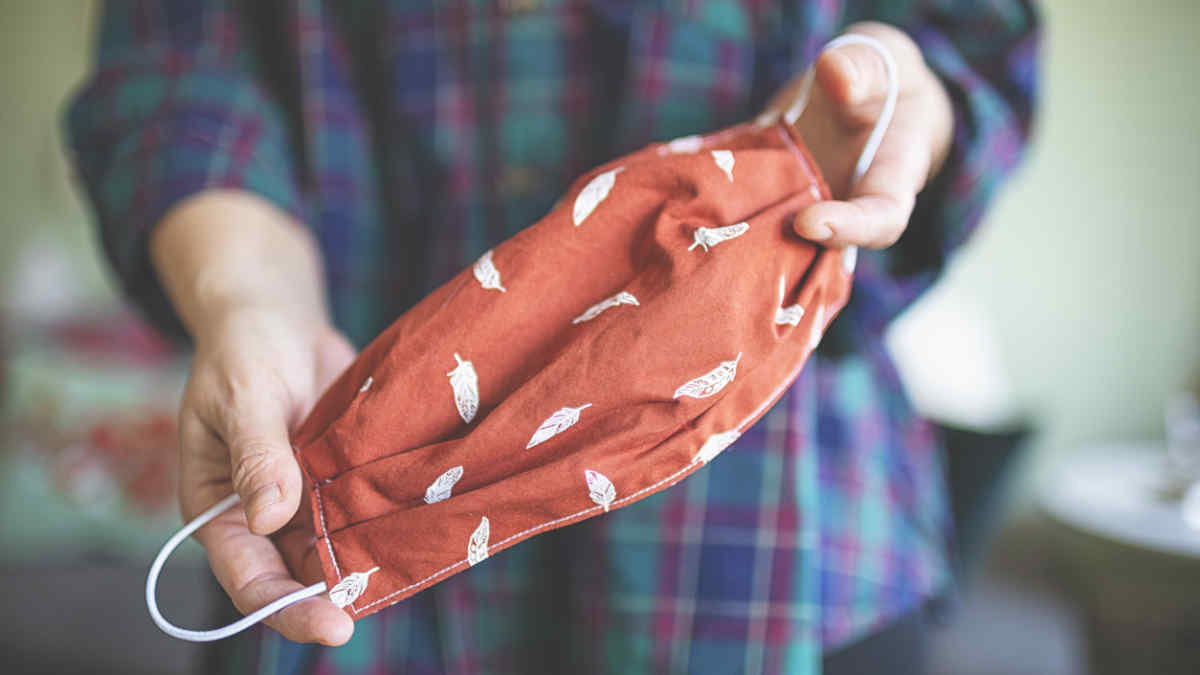 The Occupational Safety and Health Administration (OSHA) said cloth face coverings still aren't considered personal protective equipment (PPE) for workers who are at risk of exposure to the coronavirus, though new evidence shows such equipment might protect the person wearing it.
The update to OSHA's COVID-19 frequently asked questions responds to a Nov. 10 scientific brief from the U.S. Centers for Disease Control and Prevention (CDC), which found that some cloth face coverings could potentially provide protective benefits. OSHA said it doesn't believe enough information is currently available to make that determination and update its standards.
The CDC also noted that more research "is needed to expand the evidence base for the protective effect of cloth masks and in particular to identify the combinations of materials that maximize both their blocking and filtering effectiveness, as well as fit, comfort, durability and consumer appeal."
OSHA said it will continue to "encourage workers strongly to wear face coverings when in close contact with others to reduce the risk of spreading the coronavirus, if it is appropriate for the work environment."
We've rounded up articles and resources from SHRM Online and other trusted media outlets on mask recommendations and mandates.
Data Supports Community Masking
The CDC's scientific brief noted that studies regarding the effectiveness of wearing masks communitywide are "limited to observational and epidemiological studies." However, studies in Canada, Germany and the U.S. have confirmed that universal masking can reduce the spread of the coronavirus at the community level. "Each analysis demonstrated that, following directives from organizational and political leadership for universal masking, new infections fell significantly," the CDC said.
(U.S. Centers for Disease Control and Prevention)
Preventing Lockdowns
An economic analysis of U.S. data concluded that increasing universal mask use by 15 percent could prevent the need for more lockdowns. The coronavirus spreads primarily through respiratory droplets, particularly when people cough, sneeze or talk. The CDC has estimated that more than half of coronavirus transmissions come from asymptomatic people, which is why the CDC recommends that people wear cloth face coverings in public. New evidence indicated that wearing a mask can also protect the person wearing it. "Studies demonstrate that cloth mask materials can also reduce wearers' exposure to infectious droplets through filtration, including filtration of fine droplets and particles less than 10 microns," according to the CDC report.
(NBC News)
A 'Two-Way Street'
Dr. Anthony Fauci, director of the National Institute of Allergy and Infectious Diseases, has long advocated for people to wear masks to protect others in case they are asymptomatic carriers. "Recent data has now shown that as a matter of fact, there's also the added benefit to protect you from droplets and virus that's coming your way," he said on MSNBC on Nov. 10. "It's a two-way street."
(MSNBC)
Check for New OSHA and CDC Guidelines
Although OSHA hasn't issued a COVID-19-specific standard, employers should review the agency's existing standards, which cover pandemic-related safety risks. Under the Occupational Safety and Health Act's general duty clause, all employers must provide a work environment that is "free from recognized hazards that are causing or are likely to cause death or serious physical harm." OSHA has also released COVID-19-specific guidelines for limiting workers' exposure to the coronavirus. Guidance changes as agencies learn more about the coronavirus, so employers should periodically check OSHA's website, as well as the CDC's website for updates.
States Respond to Spike in Cases
New COVID-19 cases are reaching record levels in the U.S. as temperatures drop in many parts of the country. More than 1,800 coronavirus deaths and more than 165,000 new cases were reported on Nov. 18. At least 100,000 new cases have been reported each day since Nov. 8, and total cases in the U.S. have surpassed 11 million. Mayors in Chicago and St. Louis have imposed stricter limits on gatherings as the holidays approach and cases rise. The governors of Oregon and New Mexico have ordered residents to stay at home, and more states have issued mask mandates.