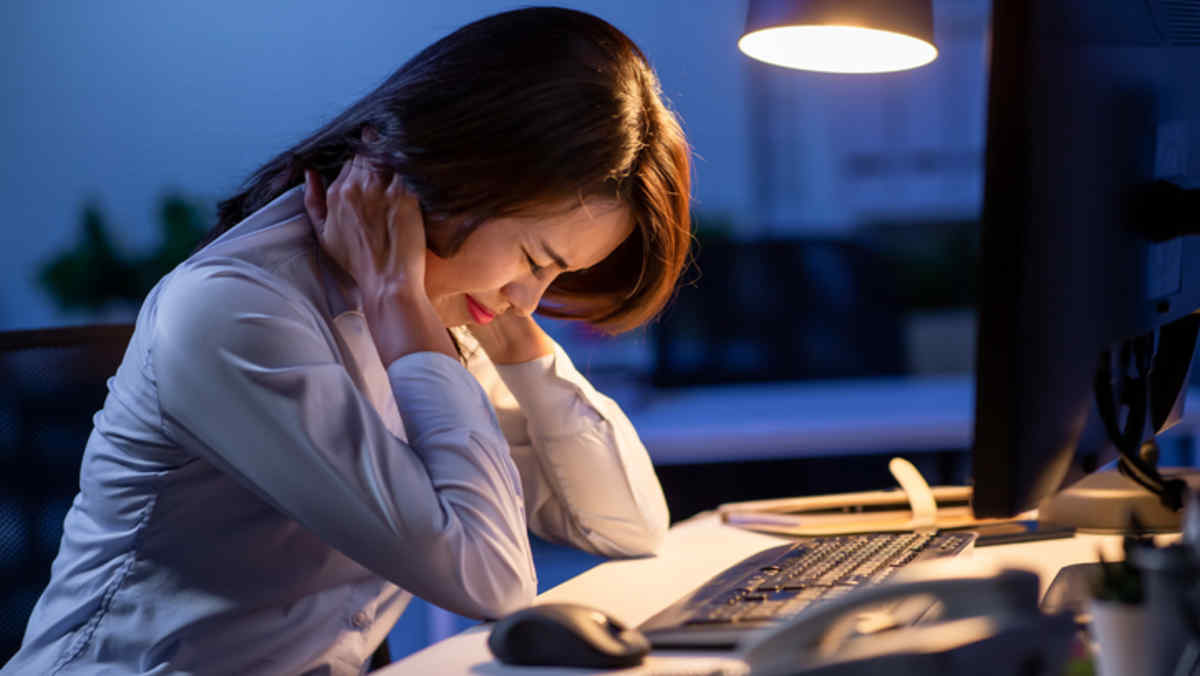 ​It's been a very stressful year for most recruiters as they navigate the ongoing pandemic, according to the annual Recruiter Nation survey from Jobvite.
The talent acquisition software company surveyed 800 U.S.-based recruiting and HR professionals on how COVID-19 has reshaped the recruiting process, investments and priorities. The report shows that stress has spiked among recruiters and recruiting priorities have changed, from ensuring an expedited hiring process to improving the quality of new hires.
Recruiters are also fielding new queries this year on mental health benefits, flexibility for working parents and COVID-19 safety protocols.
"We believe that many of these shifts brought forth in 2020 will be here to stay," said Jeffrey K. Rohrs, chief marketing officer for Jobvite.
Here are some of the report's key findings.
Stress Is Up
The resulting data revealed that since the onset of the pandemic, stress levels at work have increased for 61 percent of recruiters, with 19 percent reporting a drastic increase in stress.
Not surprisingly, some respondents cited elevated stress from working with reduced resources and dealing with job insecurity while others have had to adjust to rapidly staffing up to fill urgently needed positions—all while living with the public health crisis themselves.
"Every recruiter has been personally impacted by the pandemic and the economy," said Kerry Gilliam, vice president of marketing at Jobvite. "The job has changed so much this year, specifically the switch to recruiting and hiring virtually. Maybe you weren't used to using video interviews and had to get used to it quick. Not only recruiting and interviewing but also onboarding had to be done virtually. That kind of change will cause stress."
Because of cloud technology, a recruiter can successfully work remotely, but during the pandemic they also had to be parents, teachers and caretakers while working from home, said Tim Sackett, SHRM-SCP, president of HRU Technical Resources, an engineering and design staffing firm based in Lansing, Mich.
"There is also an expectation from business leaders that when unemployment goes up, it should be easy to find talent, but sometimes when there's more applicants, it gets harder to find the best candidates," he said.
"It's a scary time to be a recruiter, with many worried about their own jobs," Gilliam said.
Recruiting Investments
Recruiting priorities have changed, according to the survey. The importance of improving time-to-hire, growing employer brand and improving the candidate experience have faded, while prioritizing diversity in hiring and the quality-of-hire gained prominence.
"With employers reducing hiring, quality-of-hire becomes more important," Sackett said. "That's done with better assessment science, and that's where the spend will likely go."
The drop-off in candidate experience is a mistake though, he added. "The idea is that with higher unemployment, more people want jobs and it doesn't matter how you treat them. But quality-of-hire ultimately comes back to candidate quality and how you treat your candidates. There's a correlation—if you treat candidates like crap, good people will not apply to your jobs. The companies that win during these times are the ones that hire the best people, which is connected to better candidate experience."
The study found that the biggest recruitment investment shifts over the next 12 months will be directed to outside recruiting agencies and internal hiring.
Interviewing Amid a Pandemic
About two-thirds (67 percent) of surveyed recruiters switched to video interviewing during the pandemic but only 11 percent said they preferred it as an interviewing method. Over three-fourths (77 percent) chose in-person interviews as the most effective interview mode and 69 percent said they were comfortable conducting in-person interviews during this challenging time.
"Many recruiters are extroverts and crave the social interactions from in-person meetings," Gilliam said. "But the future of recruiting will be a hybrid approach depending on the role, the industry, or the stage in the hiring process. Video interviewing is faster, more efficient and less expensive. Most of us want to get back to in-person, but our customers have actually improved time-to-hire this year and I think a big part of it is the move to virtual processes."
There's a higher comfort level with using these tools now and being flexible about how interviewing is done, Sackett said. "I used to work with companies that refused anything other than an in-person interview. Everyone was forced to change that mindset in 2020. More people will be using video interviewing going forward, especially if it's cost or time prohibitive for people to fly in for interviews."
Recruiters said that the biggest video interview problems and issues are poor Internet connectivity (37 percent), candidates' inappropriate attire (25 percent), and poor eye contact (23 percent).