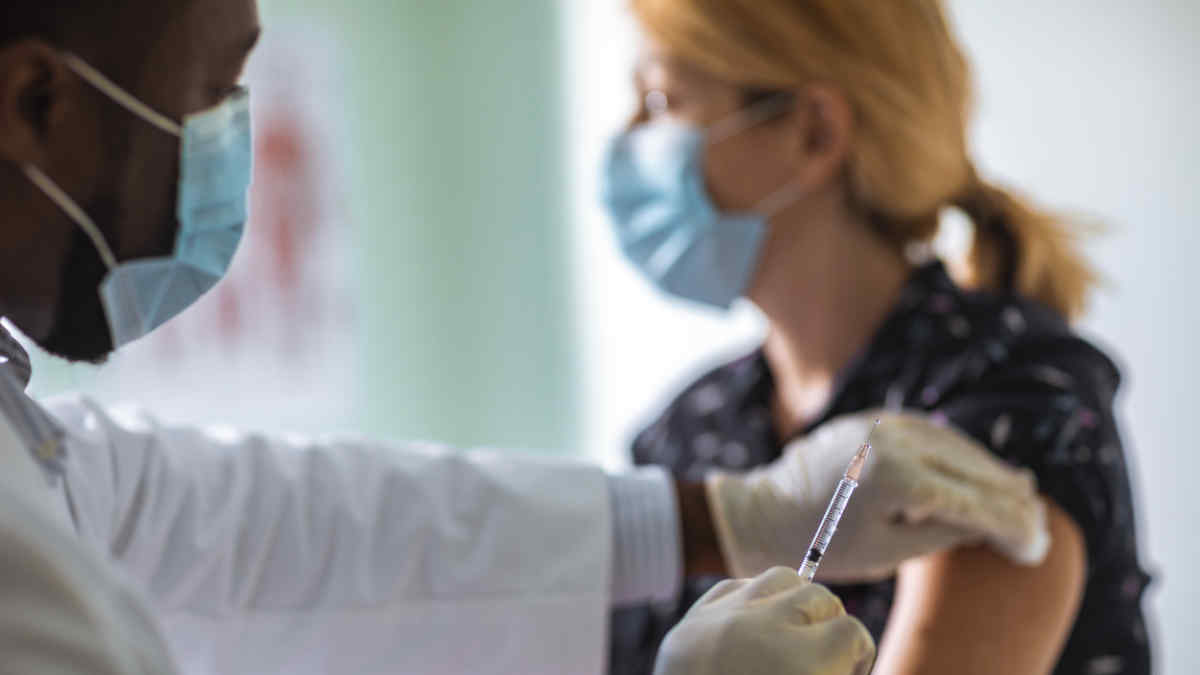 ​Employers that want to administer COVID-19 vaccines onsite have many challenges, not least of which includes the availability of vaccines, having trained staff and limiting liability.
"Employers are taking various approaches to vaccines in the workplace," said Michael Oliver Eckard, an attorney with Ogletree Deakins in Charleston, S.C., and Atlanta. Some businesses, he noted, including organizations that employ critical infrastructure workers, are considering entering into agreements with state and local health departments to be closed point-of-dispensing sites to administer state-provided vaccines to employees and, in some cases, family members. The closed point-of-dispensing model is restricted to employees and sometimes their family members, or members of a large organization.
Other employers are planning to host voluntary or mandatory vaccine programs in the workplace once the vaccine becomes available to them through vendors. Some employers are considering requiring employees to get vaccinated on their own and then provide proof of vaccination once the vaccine is available to them through other providers. Other employers are choosing not to have a workplace vaccination program or policy.
Employers seeking to partner with the state health departments as a closed point-of-dispensing site should coordinate with the state health department and ensure they can meet the requirements of the state program, Eckard said. Not all states are administering COVID-19 vaccines through closed point-of-dispensing sites, he noted.
"In addition, employers seeking to administer vaccines directly should ensure that they have trained medical personnel available who can lawfully administer vaccines within the scope of their practice under applicable state law, such as doctors, nurses or pharmacists," he said.
Liability Issues
Employers also may need to consider liability issues, Eckard said, such as whether:
Employees that suffer adverse events or injury from vaccinations are covered by workers' compensation statutes.
The employer's vaccination program is potentially covered by liability immunity under the Public Readiness and Emergency Preparedness Act.
Liability waivers are appropriate and enforceable under state law.
The employer's vaccination program is subject to any bargaining requirements under union collective bargaining agreements.
"Employers may find administering the vaccine themselves to be more of a headache than it's worth," said Amy Traub, an attorney with BakerHostetler in New York City. In addition to employers having limited access to vaccines, employers may face potential issues under the Genetic Information Nondiscrimination Act (GINA) and the Americans with Disabilities Act (ADA).
The Equal Employment Opportunity Commission (EEOC) has stated that the administration of the vaccine is not in and of itself a medical examination. But it is likely that many prescreening questions to determine if someone should receive the vaccination would be a medical examination or disability inquiry and may require the disclosure of certain information, such as family medical history, that would violate GINA. There may be ADA claims as well.
Assuming an employer does not have enough vaccinations for all employees, it will have to determine how to prioritize the vaccine. This "could raise additional legal concerns implicating age, disability and genetic information if an employer does not follow the public health guidance," Traub said.
CDC Guidelines
After health care workers get access to vaccinations, the Advisory Committee on Immunization Practices at the Centers for Disease Control and Prevention (CDC) initially recommended that the next vaccines target frontline essential workers and those age 75 or older. Now it recommends people age 65 or older begin receiving the vaccine, according to CNBC.
The group of essential workers "is a large and diverse group that includes first responders, educators, child care providers, food and agriculture workers, correctional facility staff, postal workers, public transportation workers, and manufacturing and grocery workers," said Dr. Terry Layman, corporate medical director with Marathon Health in Indianapolis. He said that most states will handle the vaccination of these workers through large health care organizations, such as hospitals and pharmacies, in an open point-of-dispensing model.
Some large employers and municipalities likely will be given an option of using a closed point-of-dispensing model during this phase.
'Large Lift'
"For a nonhealthcare employer to take on the responsibility for running their own closed point-of-dispensing, the lift would be large," Layman said.
Most states are requiring administrators to sign up through various registries to receive, store, administer and upload records to each states' immunization database. "The process for registering for each database in each of the states an employer operates in could be onerous," he said.
"We've seen some rare but highly publicized adverse reactions to each of the vaccines, so being prepared for a medical emergency is also going to be important," Layman noted.
"Employer challenges include refrigeration—more for the Pfizer than the Moderna vaccine—and the need for a second dose," said Dr. Jeff Levin-Scherz, population health leader of Willis Towers Watson's North American Health and Benefits practice in Boston.
"Outside of the health care setting, we don't foresee many employers administering vaccines in the early phases," said John Lomax, an attorney with Snell & Wilmer in Phoenix. "Few employers have trained staff to handle these duties." He noted that some large industrial employers have occupational health physicians and nurses.
[See SHRM members-only COVID-19 vaccination resources]
Contracting Out
"Contracting with experienced, reputable third parties in this space is a good idea for employers," said Sonya Rosenberg, an attorney with Neal Gerber Eisenberg in Chicago.
One twist is that the EEOC has said the requisite pre-vaccination medical questions are disability-related and require medical necessity under the ADA. But an employer does not need to prove medical necessity, according to the EEOC, "if an employee receives an employer-required vaccination from a third party that does not have a contract with the employer, such as a pharmacy or other health care provider."
In light of this language, Jonathan Segal, an attorney with Duane Morris in Philadelphia, said an employer that mandates vaccines is well-advised to have the required vaccine administered by a pharmacy or health care provider that is not acting as an agent of the employer.