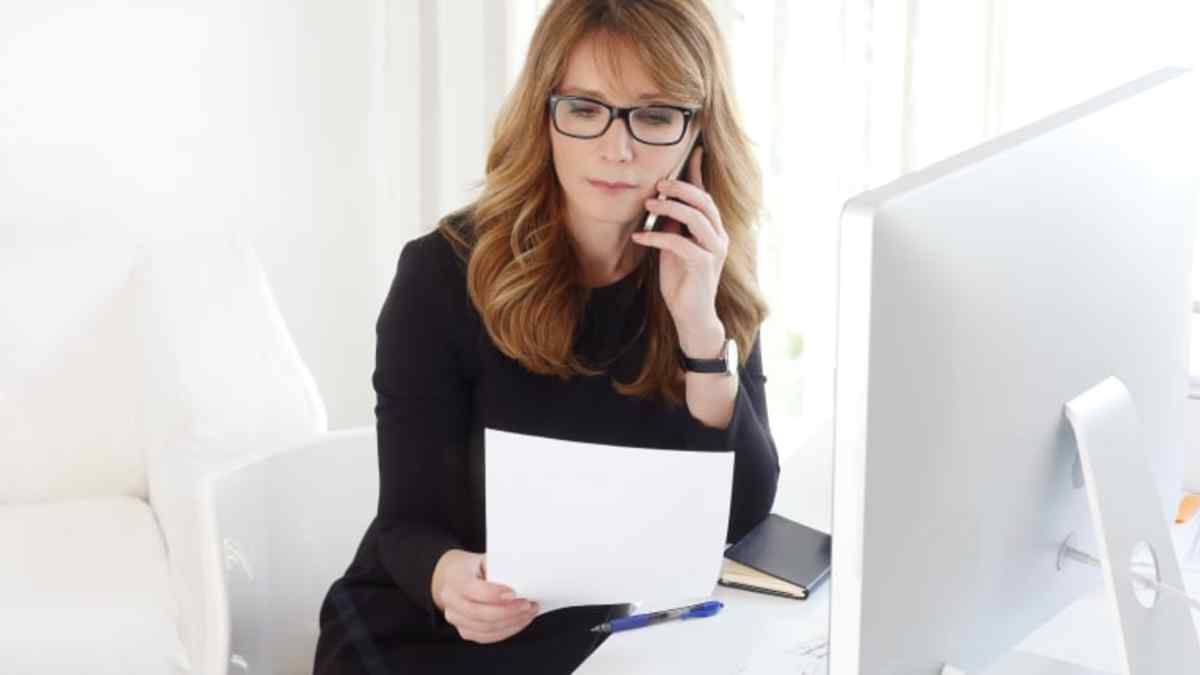 ​International law firm Littler has reported that after a COVID-19-related hiatus, Social Security no-match letters are back.
"During the early months of the pandemic, the Social Security Administration [SSA] took a break from issuing no-match letters to employers," said Shireen Karcutskie, an attorney in Littler's Miami-area office. "It appears that toward the end of 2020, however, the SSA has resumed this practice."
In 2019, the SSA resurrected the practice of sending out employer correction request notices, also known as no-match letters, to notify employers about discrepancies between a worker's Social Security number and government records. The agency sent out the notifications with regularity from 1993 through 2012, when the practice was stopped due to various complaints and lawsuits.
"No-match letters notify employers of a discrepancy in an employee's information between the SSA's records and the employee's Form W-2," Karcutskie said. "The no-match letters request employers to review the discrepancies through a designated SSA online portal, inform employees of the no-match and submit corrected information on a Form W-2c within 60 days. If the discrepancy is not addressed, employers could face serious immigration compliance issues."
Hundreds of thousands of employers received the notifications in 2019.
The return of the no-match letters set off concerns about a range of compliance issues and fears that employers will fire workers they believe might lack work authorization.
"It's fairly short, seemingly benign, and often directed at your payroll or tax department, but make no mistake about it—this letter can open a Pandora's box full of I-9 compliance issues, with no easy answers," said John Fay, president of the LawLogix division of Hyland Software, a company headquartered in Phoenix that specializes in cloud-based I-9, E-Verify and immigration compliance services.
It's important to know that the letter does not mean that an employee is not authorized for employment and an employer cannot use the letter alone as a basis to take adverse action such as suspending, firing or discriminating against an employee, just because his or her Social Security number or name does not match SSA records, said Ali Brodie, a partner and co-chair of the Immigration Practice at Fox Rothschild based in the Los Angeles and Denver offices.
Mismatches could result from a variety of reasons, including typographical errors, name changes, fraud and identity theft.
[SHRM members-only HR Q&As: What action should employers take in response to Social Security no-match letters?]
Employer Responsibilities
There are four main compliance areas to consider:
The need to correct the records mismatch.
Tax reporting obligations.
Anti-discrimination provisions.
Immigration and I-9 requirements.
"No-match letters have had a long and somewhat complicated relationship with immigration and I-9 compliance," Fay said. "The former Immigration and Naturalization Service and its successor, Immigration and Customs Enforcement (ICE), have historically told employers that receipt of one of these seemingly innocuous letters actually creates an affirmative duty to investigate the reason for the discrepancy. ICE does not want employers to ignore what could be telltale signs that an employee is actually not authorized to work. The agency has even warned that failure to follow up with an employee in certain circumstances could lead to a finding of constructive knowledge of unauthorized employment."
But acting on no-match discrepancies is not that simple. The Immigrant and Employee Rights section of the Department of Justice has stated that receipt of a no-match letter on its own does not mean that the employer has constructive knowledge of unauthorized employment, and taking action "may be considered an unfair documentary practice or evidence of discrimination based on citizenship, national origin or immigration status," Fay said.
"Employers could potentially face discrimination lawsuits for being overly zealous in responding to no-match letters," said Becki Young, a partner at Grossman Young & Hammond in Silver Spring, Md. "For this reason, it is recommended that employers establish and implement a written policy and procedure for responding to no-match letters and for maintaining records of their responses. Employers should be careful to apply the policy consistently to all employees to avoid claims of discrimination."
Steps for Employers
Fay outlined the following steps for employers that receive a Social Security no-match letter:
Register online with the SSA's business services system to find out which workers have discrepancies in their SSA files.
Inform affected employees of the no-match notice and ask that they confirm the name and Social Security number reflected in their employment records.
Advise the workers to contact the SSA to correct their SSA records. Give employees a reasonable period of time to do this.
Stay in contact with the affected workers to learn and document the status of their efforts to address and resolve the issue.
Review documents the employee chooses to offer that show the mismatch is resolved.
Submit any employer corrections to the SSA.
Fay reminded employers not to attempt to reverify the employee's employment eligibility by requesting the worker to complete a new Form I-9, produce specific I-9 documents to address the mismatch or require verification of a resolution with the SSA.
Karcutskie added that organizations should prepare for how they will respond to no-match letters, including who will be assigned to respond, how the process will work and what records will be kept. Employers should also consider self-auditing their I-9 files, which can help them identify and correct discrepancies, and discussing the process with immigration counsel, she said.