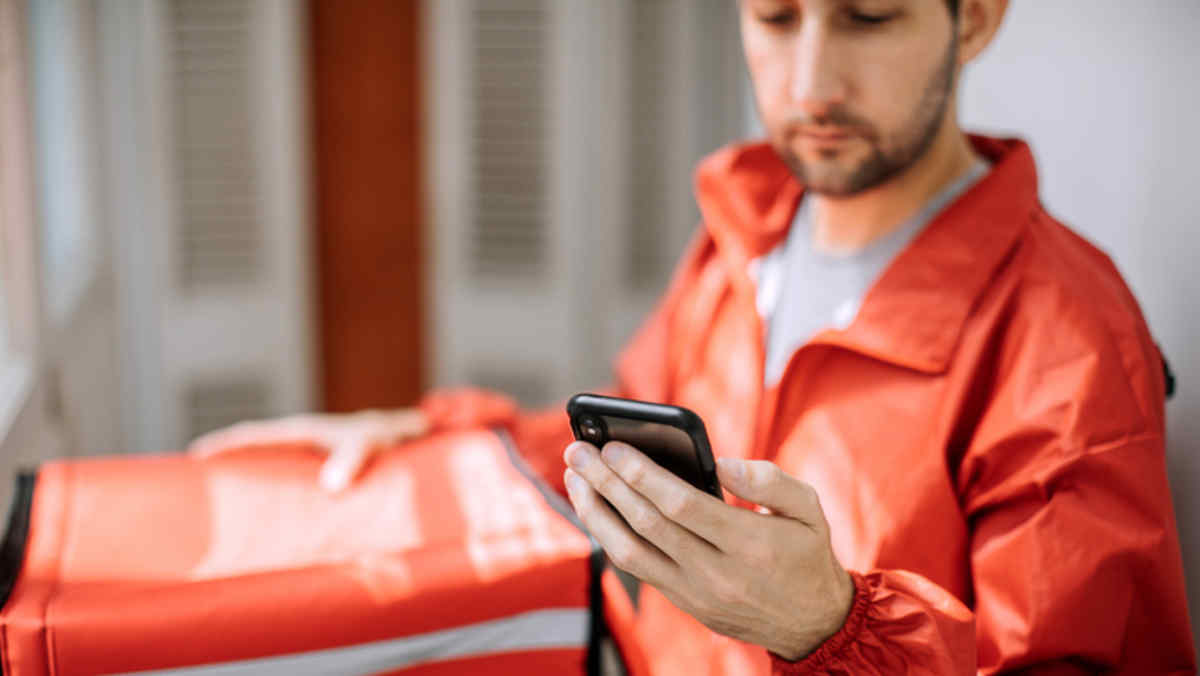 ​When Elaine Davis considered how she might ease some of the strain on her organization's hourly workers during the coronavirus pandemic, her attention turned to the company's pay cycles.
Davis, chief human resources officer for Continuum Global Solutions, a customer care provider in Dallas, believed asking front-line workers to wait two weeks for pay was too long when they had few good options to turn to in case of financial emergencies.
Davis decided to partner with instant pay app provider Branch in Minneapolis to give her hourly workers access to their accumulated wages as they're earned. After piloting the program, she rolled out instant pay to all of her company's U.S. locations.
"It allows us to get workers' money into their hands on their schedule, not when the organization believes it should run a pay cycle," she said. "The ability to access $100 on a Tuesday when an hourly worker might need it to pay for child care is a big deal and removes some stress from their lives. We wanted to do whatever we could to help them through this difficult time."
Hourly workers can use services like Branch to access wages, tips or even mileage reimbursement ahead of their scheduled paydays. The idea is to help them avoid high-interest payday loans or bank overdraft fees when they need funds for emergency expenses.
"Hourly workers have been disproportionately affected by the pandemic," said Branch CEO Atif Siddiqi. "Many have experienced financial hardship from reduced hours or other job losses in their households."
HR functions are charged no fees for using Branch. The vendor's revenue model is based on the fees it charges merchants when employees use a Branch debit card issued as part of its services. The Branch app can be integrated with existing payroll and workforce management platforms to gather data like time and attendance to credit employees with hours worked.
Davis said she was initially cautious about how often employees would tap their wages before scheduled paydays. "We stressed that the system was designed to be used only if they're stuck, have an emergency of some sort and can't wait for the regular paycheck," she said. "Our workforce heard that message and has been conservative in how it accesses funds, because they also want to have something left in their paycheck in two weeks. We haven't seen abusive practices in terms of people using it every day."
Enhanced Employee Experience
Challenges faced by hourly workers during the pandemic have sometimes gone overlooked as organizations focused their attention on ensuring salaried employees had the resources and support to work effectively at home. But enterprising HR leaders have found the strategic use of technology platforms and apps also can make life easier for hourly workers—many of whom don't have the luxury of working from home—as well as help keep them safer during the coronavirus pandemic.
Some next-generation workforce management (WFM) technologies, for example, have features that can help both hourly workers and supervisors better manage the unpredictable scheduling dynamics of returning to work, give hourly workers more control over their schedules and include health safety checks that ensure employees don't come to work infected with the coronavirus.
Taji Jordan, director of human resources for Huse Culinary Inc., an Indianapolis-based organization that manages restaurants, uses a technology platform from provider Harri to allow hourly workers in his company's restaurants to conduct health checks from a mobile app before coming to work. Employees complete a symptoms and body temperature check recommended by the Centers for Disease Control and Prevention (CDC), Jordan said, and screening questions can be customized by location, region, county or state. Any changes to CDC guidance are automatically updated in the Harri platform.
"The health check feature has allowed us to operationalize state and local policy to ensure our hourly employees are being screened on a daily basis prior to shifts to ensure they haven't experienced symptoms related to COVID-19," Jordan said.
HR leaders also can use WFM features to make labor model adjustments, to allow hourly workers to swap or take on new shifts, and to communicate with employees.
Legion, a WFM platform provider in Redwood City, Calif., allows hourly workers to participate in creating their own schedules. The platform's mobile app lets employees indicate their scheduling preferences, see upcoming shifts, initiate shift swaps and request time off.
Hourly workers also can use the platform to indicate other locations where they might be willing to work and pick up shifts, based on preferences for time, day of week and shift duration. For example, on Monday an employee might work in the front of the restaurant in one city and on Tuesday the same employee could work in the back of the house in a different location.
Once workers indicate their scheduling preferences, the system matches them to labor needs. Platforms like Legion employ artificial intelligence to learn employee preferences and behaviors and incorporate them into optimal labor plans, balancing those preferences against the needs of their employers and labor regulations.
Some WFM platforms also help organizations adhere to predictive scheduling regulations by conducting timely publishing of schedules that incorporate employee preferences and other predictive scheduling laws.
Jeremy Ames, vice president of human capital management for Workforce Insight, an HR advisory firm in Lakewood, Colo., and former CEO of Hive Tech HR, said there is growing demand for more interconnected human capital management and WFM technology platforms that can help facilitate improved service options for hourly workers and managers.
"There is a push to have HR technology better support both the employer and the employee from a workforce management standpoint," Ames said. "Keeping those two systems in silos no longer works, and there is a growing movement to unify them."
Communication 'Hubs' for Front-Line Workers
Hourly workers without corporate e-mail addresses have faced an additional challenge during the pandemic: receiving timely communication about health safety protocols or other essential-but-evolving company policies.
Some companies have turned to centralized technology "hubs" to address this communications gap. One such platform is Beekeeper, a Zurich-based company that puts on one digital platform information like weekly shift schedules, updated safety protocols, forms and checklists, and administrative documents. Geographically dispersed hourly employees who may not have access to traditional corporate communication channels can log in to the site with SMS text or by scanning a QR code, for example.
"The idea is to provide front-line workers with a simple, single point of contact," said Cristian Grossmann, CEO of Beekeeper. "It's easy for hourly workers to get disconnected from their organizations when it comes to information flow. Too often, they still have to rely on things like bulletin boards and verbal communication from their managers to stay up-to-date. A centralized, secure communication platform can help."
Dave Zielinski is a freelance business writer and editor in Minneapolis.