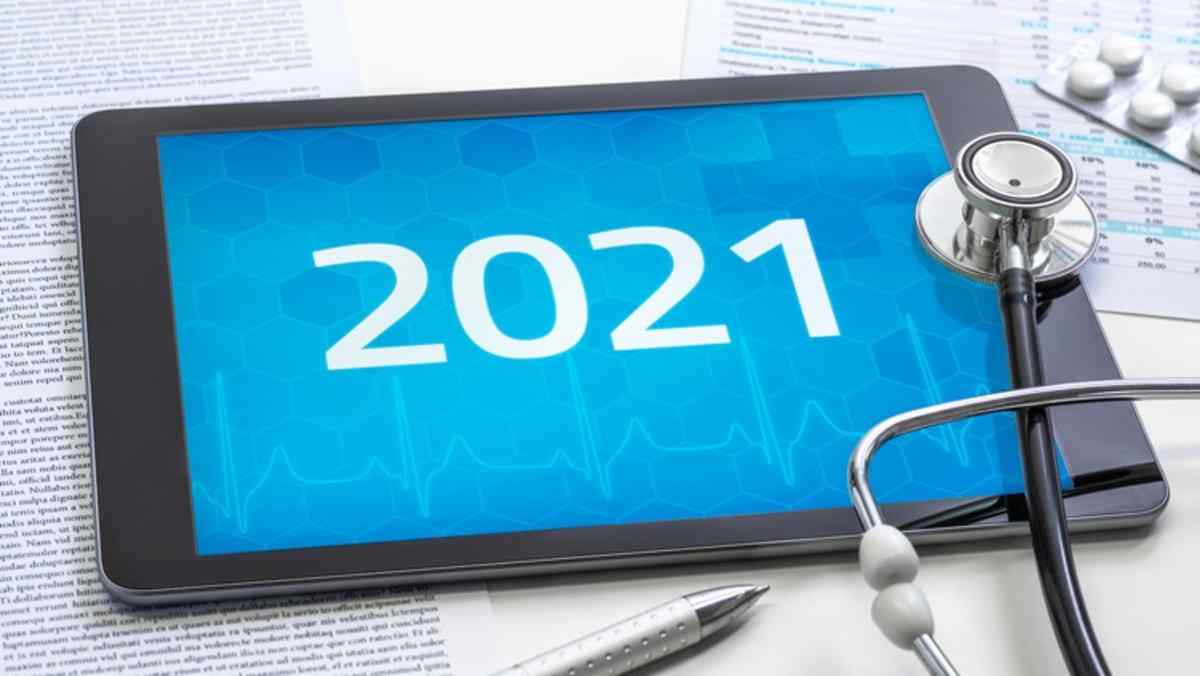 The COVID-19 pandemic, social unrest and technological advancements have amplified and accelerated employee benefits trends in the new year.
In response to the upheavals of 2020, employers have stepped up their well-being and mental health benefits and ushered in an unprecedented growth in the availability and use of telemedicine—both third-party visits for physical and mental health, and video appointments with primary care providers—benefits advisors say.
There will be more help for working parents going forward, such as flexible scheduling and help with daycare resources.
Other game-changers include the shift in the White House from Donald Trump to Joe Biden, which will alter the direction of federal policies regarding employee health care and the Affordable Care Act (ACA), retirement savings, paid time off and other areas.
Greater awareness of racial inequality and discrimination is also changing how employers approach pay and benefits.
Below, employee benefits and pay experts offer their predictions.
Telemedicine
Jeff Faber, chief strategy officer, central region, at benefits broker HUB International:
"HUB's data analytics practice estimates that telemedicine use increased 4,000-percent-plus in the number of medical claims during the pandemic. This adoption has been well received by both patients and doctors. Anecdotally, we've heard from many with serious medical conditions that it has been easier to schedule care with specialists because of the efficiencies gained through telemedicine, because it has freed up the waiting room. Telemedicine is here to stay as a core part of accessing care. The member experience is paramount."
Ellen Kelsay, president & CEO, Business Group on Health:
"Plans and providers offer virtual care options for minor, acute care and mental health, and many are extending them to weight management, care management for chronic conditions such as diabetes and cardiovascular disease, prenatal care, and musculoskeletal care management/physical therapy. We expect that 2021 will bring more focus on evaluating the quality, outcomes, effectiveness, patient experience, and cost of virtual care options and innovations."
Bill Goodwin, CEO of telehealth provider MeMD:
"Telehealth allows patients to take command of the health care experience and enables employers to rein in runaway costs. The potential truly is limitless."
[SHRM members-only toolkit: Managing Health Care Costs]
Mental Health
Faber:
"A silver lining in 2020 was that we've removed much of the stigma of mental health. We've also revealed the limitations of the current mental health care system."
Beth Garner, national practice leader for BDO's employee benefits plan audit practice:
"Along with a focus on physical and financial well-being, the pandemic is accelerating demand for employee assistance programs focused on mental health, including suicide prevention, meditation app memberships, addiction counseling, support groups and workday flexibility. Along with it comes the challenge of reducing stigmas to increase participation."
Rachel Ernst, chief human resources officer at Reflektive, a performance-management software firm:
"Mental health will continue to be a central topic for HR. We will be dealing with a lot of stress and anxiety from COVID-19, racial injustices, fatigue, you name it—there is a lot of numbness. HR's primary role has always been keeping employees safe, and enabling mental well-being is crucial to supporting employees and helps workers stay engaged and motivated."
Goodwin:
"Today, employers better understand the link between mental health and workplace performance; they will provide employees with access to virtual behavioral health care to overcome the barriers of in-person therapy and psychiatry—like narrow insurance networks, a national provider shortage and the stigma of seeking care."
[SHRM resource spotlight: Mental Health.]
Workplace Flexibility
Ravin Jesuthasan, managing director at consultancy Willis Towers Watson:
"The rapid shift of employees working at home or remotely is likely to become a permanent fixture for many employers. While most employers are providing flexible work arrangements for safety reasons today, employers also recognize that offering remote or flextime arrangements can play a significant role in retaining talent and keeping workers engaged and productive even after we move beyond this pandemic."
Don Weinstein, corporate vice president of global product and technology at HR and payroll services firm ADP:
"A drastic and rapid move to formalize remote work suggests potential permanence as the modern workforce navigates forward and increasingly looks for dynamic solutions to support the new way work gets done. A recent ADP Research Institute study found that 44 percent of employers now have official flexible working policies in place, up from 24 percent pre-COVID-19. The study revealed most workers—65 percent—are upbeat about the flexibility of opportunities they will have in the future."
[SHRM members-only toolkit: Managing Flexible Work Arrangements]
Diversity, Equity and Inclusion
Kelsay:
"Existing disparities in health care by race, ethnicity, geography and other factors have been magnified during the pandemic. These gaps manifest themselves in differences in health conditions, emotional well-being, health outcomes and mortality. Access to convenient transportation, healthy food, adequate housing, good jobs and other environmental factors also play a role. In 2021 we expect the health care ecosystem, including providers, suppliers and payers, will make serious efforts to examine and address gaps in health equity while mitigating harmful impacts of social determinants of health."
Bobbi Kloss, director of human capital management at Benefit Advisors Network (BAN), a national consortium of health and welfare benefits brokers:
"Through President-elect Joe Biden's cabinet nominees, we are already seeing a commitment to diversity and inclusion, with a platform focused on equal rights for women, persons of color, the LGBTQ community and persons with disabilities. Employers, including federal contractors, may find EEO-1 reporting expanded."
Tom McMullen, senior client partner at consultancy Korn Ferry:
"Even in light of the current pandemic environment we are seeing over 80 percent of organizations continuing or accelerating their pay equity assessment processes, indicating that this work is a top priority in most organizations. There are obvious engagement, credibility and reputation benefits in organizations focusing on pay equity management. In addition, there is a strong likelihood of continued regulatory focus and increasing calls on transparency in pay equity reporting. And organizations that have not yet taken action should be on alert."
[SHRM resource spotlight: Overcoming Workplace Bias]
Financial Wellness
Michael A. Webb, vice president at retirement plan advisory firm Cammack Retirement Group:
"Look for a significant increase in financial wellness programs in 2021, thanks to COVID-19. The pandemic has caused heightened focus on personal financial situations, and many employees are unhappy with what they see—and will look to their employers for help. From student loan debt repayment assistance to emergency savings, budgeting assistance and even health savings accounts, there is likely to be a rise in employer-sponsored financial wellness offerings next year."
Pete Welsh, head of retirement services at Millennium Trust Company, a provider of retirement and institutional plans:
"Federal and state governments will continue to look for ways, including additional state mandates or perhaps federal legislation, to cover the 44 million employed Americans who do not have a workplace savings option. The pandemic made clear to both employers and employees the importance of saving for emergencies in addition to retirement. As employers continue to show interest in emergency savings programs, new tools will emerge to help employees allocate benefits dollars between savings, emergency and health expenses."
Hattie Greenan, director of research for the Plan Sponsor Council of America:
"2020 was a challenging year in so many ways and companies have faced unprecedented challenges. Though retirement plans have been impacted, the fact that they were in such good shape going into last year bodes well for a swift recovery once the economic impact of the pandemic begins to ebb."
[SHRM members-only toolkit: Designing and Administering Defined Contribution Retirement Plans]
Health Care
Faber:
"There are concerns that many of the routine health services that were put off during the pandemic shutdown may have been avoided permanently. Large COVID-19-related claims may still be in the cards as some deferred services may become or exacerbate chronic issues in the longer term. Depending on the timing of vaccine distribution and when we expect a return to normal [health care] utilization patterns, there will be 15 to 24 months of less-than-normal utilization of preventive services."
Kelsay:
"The safety of patients and the need to free up doctors and hospital beds to treat patients with COVID-19 and other serious illnesses forced providers and patients alike to reconsider what actually needs to be provided in the hospital and, for that matter, in person. Though employers and plans may have momentarily slowed expansion of alternative payment and delivery models in 2020 due to pandemic-related priorities, we expect that many will redouble efforts to transform care in 2021 to drive improvements in quality and value, and to capitalize on the opportunities exposed and fueled by the pandemic."
Danielle Capilla, vice present of compliance, employee benefits, at Alera Group, an employee benefits broker:
"We are unlikely to see ACA reporting scaling down in 2021 and beyond, and employers should continue budgeting time and money for the annual reporting process. Employers should continue to understand the fundamentals of the ACA mandate—offering affordable, minimum value coverage to all full-time employees, and strive to meet the requirements.
"The IRS has not held back on issuing penalty amounts. If an employer receives an IRS letter such as a 5699 or 226J penalty letter, they should seek counsel and not go it alone. They already have potential penalties, late filing fees and the like, and should look to not compound the situation."
[SHRM resource spotlight: Affordable Care Act.]
[Need help with legal questions? Check out the new SHRM LegalNetwork.]