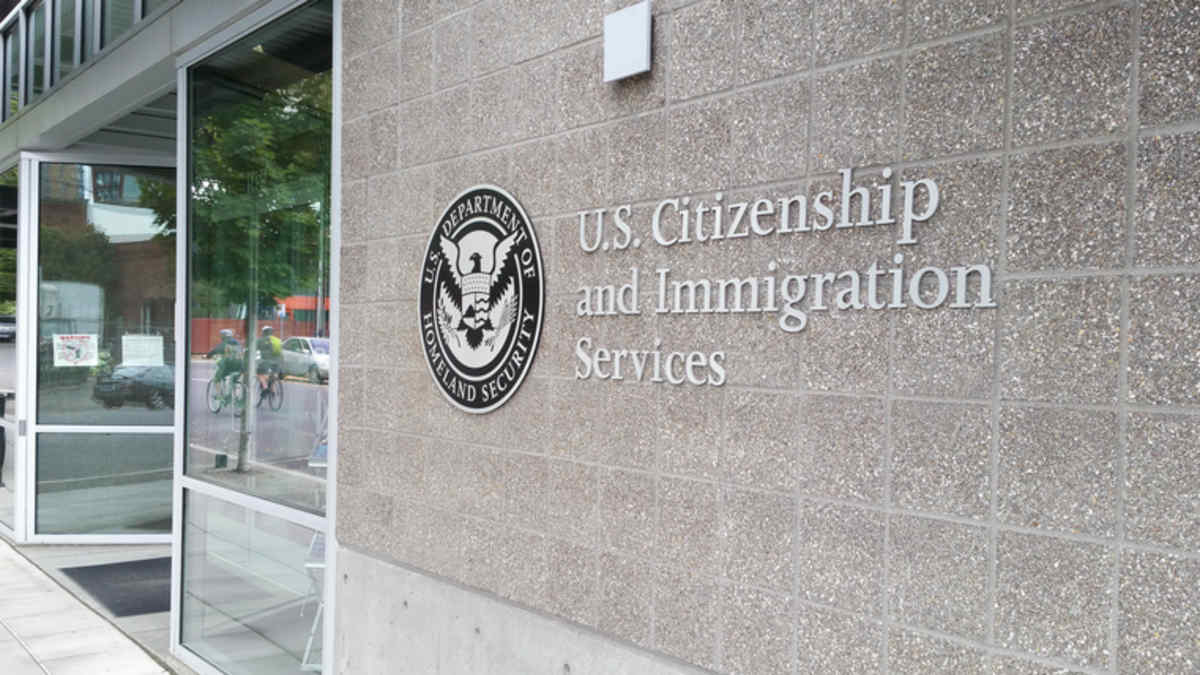 ​The latest proposed rule to overhaul the H-1B visa program would replace the annual visa lottery that randomly selects foreign professionals with a process that prioritizes those offered the highest salaries.
The U.S. Citizenship and Immigration Services (USCIS) proposal was announced Oct. 28 and is intended to be in effect before the next H-1B visa registration period opens in March 2021.
Under the proposed rule, when initial H-1B visa applications subject to the annual 85,000 maximum surpass that cap, visas would be awarded first to people in the highest of four wage levels, based on their occupation and geographic area, before cascading down through the remaining levels until the cap has been reached. USCIS predicted that under the new regulation, no workers paid Level 1 entry-level wages would be selected for H-1B visas.
"The current use of random selection to allocate H-1B visas makes it harder for businesses to plan their hiring, fails to leverage the H-1B program to truly compete for the world's best and brightest, and hurts American workers by bringing in relatively lower-paid foreign labor at the expense of the American workforce," said Acting Department of Homeland Security Deputy Sec. Ken Cuccinelli.
He added that a wage-level-based process is a better way to allocate H-1Bs because it incentivizes employers to offer higher wages or recruit for positions requiring higher skills "instead of using the program to fill relatively lower-paid vacancies."
The Trump administration has long argued that the visa program artificially depresses wages by allowing employers to hire foreign workers at lower salaries.
Typically, there are enough applications submitted at the two highest wage levels to meet the cap, said Ron Hira, a research associate at the Economic Policy Institute (EPI) in Washington, D.C., and an associate professor of political science at Howard University. Hira co-authored a May 2020 report at EPI that found 60 percent of H-1B positions certified in fiscal year 2019 were assigned the two lowest prevailing wage levels, which were "significantly lower" than the local median salaries surveyed for occupations.
"Employers can reap significant savings by selecting the two lowest wage levels instead of the Level 3 median wage or Level 4 above-median wage," said Daniel Costa, director of immigration law and policy research at EPI.
Critics of the proposed change say the focus on salary will hurt recruiting and hiring skilled workers from abroad, especially those just starting out in their careers. "This proposal will significantly disrupt the operations of many businesses by denying them access to the talent they need to grow and create jobs," said Jon Baselice, executive director of immigration policy at the U.S. Chamber of Commerce.
Stuart Anderson, the executive director of the National Foundation for American Policy, a public policy research organization based in Arlington, Va., said that the proposed regulation will negatively impact international students and others with less experience who could be shut out of obtaining H-1B petitions.
"In practice, it may be bad news for employers looking to hire international students in H-1B status, which is typically the only way to employ an international student long-term in the United States," Anderson said. "If employers must pay individuals with no work experience the same as employees with several years of experience, international students may become too expensive to hire. If working after graduation becomes more unlikely, the rule could affect whether international students choose to study in the United States at all."
The proposed rule wrongly equates salary with value, Anderson said. "Is a pediatrician or cancer researcher in his or her first year of work less valuable to America than a financial analyst with seven years of experience?" he asked. "It appears unlikely a first-year pediatrician or cancer researcher, or a nurse, would obtain an H-1B petition under the proposed rule."
If elected, former Vice President Joe Biden could quickly rescind the proposal, though some believe that he and other Democrats may favor something similar. Biden's campaign platform talks about establishing a wage-based allocation process for temporary foreign workers and enforcement mechanisms "to ensure [employment-based visas] are aligned with the labor market and not used to undermine wages" or "used to disincentivize recruiting U.S. workers" for in-demand occupations.
The Trump administration's latest proposal follows two interim final rules issued Oct. 8, increasing the required wages employers must pay their H-1B workers and redefining the degrees, occupations and employer-employee relationships eligible for the visas.
Those rules are being challenged in at least three separate lawsuits by business groups and universities, who say the new rules would stifle economic growth by limiting the pool of talent companies and research institutions can recruit from.
The ITServe Alliance, representing IT services, staffing and consulting firms, said the inability to "pay the artificially enhanced wages" in the Oct. 8 rule will lead companies to explore other options, including outsourcing roles overseas.
"What seems clear is that [these rules] will end up chasing needed talent away without any plan for preparing U.S. workers to fill the gap," said Leon Rodriguez, former director of USCIS and currently a partner at Seyfarth in Washington, D.C.