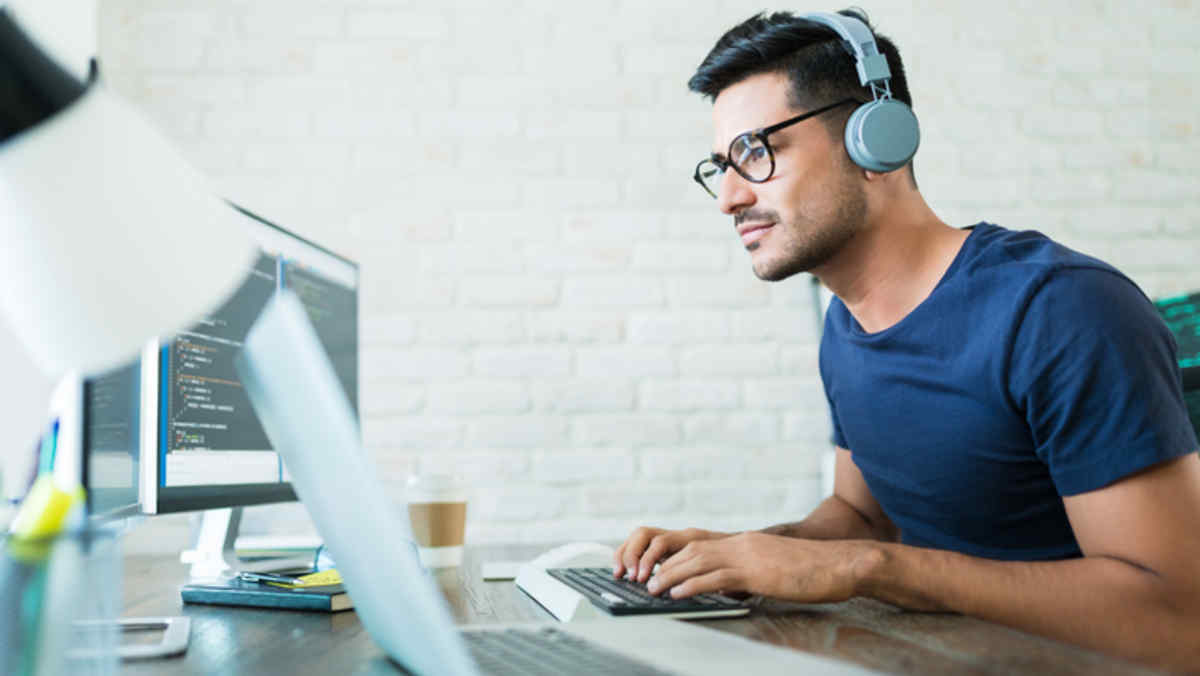 ​As the new year begins, HR leaders are focusing on enhancing technology systems that improve the productivity of remote workers, upgrading workforce management, utilizing recruiting and learning platforms to meet changing needs, and deploying digital tools such as apps or videos to help employees manage mental health issues related to the COVID-19 pandemic.
While the pandemic suppressed new HR technology spending in 2020, experts believe pent-up demand and the widespread deployment of coronavirus vaccines will lead to renewed investment in 2021 as the economy slowly rebounds.
"We saw a temporary pause in spending last year, but I think HR tech investment in 2021 will be closer to what we anticipated in 2020 before the pandemic hit," said Rhonda Marcucci, vice president of HR and benefits technology consulting for Gallagher. Almost 70 percent of respondents to Gallagher's 2020 HR Technology Pulse Survey said they plan to expand or replace components of their HR technology ecosystems by 2022.
Supporting Remote and Hybrid Work
Most workplace experts agree that both remote and hybrid (partly remote, partly in the office) work arrangements are here to stay. That fundamental shift will drive more HR leaders to invest in software and platforms to improve the ability of remote workers to collaborate, communicate and deal with issues like burnout.
"The infrastructure technology spend for remote work will continue into 2021," said Brian Kropp, group vice president specializing in HR issues for research and advisory firm Gartner. "We'll also see more innovation from providers of collaboration networks and tools to make them easier or more efficient to use."
Kropp also expects HR leaders to continue investing in technology to monitor remote workers, albeit with a different goal than in the past. "The technology use will move away from tracking productivity or keystrokes to using tools to measure things like whether employees have been working too long at home and are at risk of burnout," Kropp said. "This kind of software can provide automated nudges to workers to suggest they get up and go for a walk or take a break if they've been working too long at one thing."
Technology that's still used to monitor productivity rather than overwork will see new regulation limiting what employers can track about their workers, Kropp said. That's because many organizations that invested in the technology during the pandemic haven't focused on how to balance employee privacy with the software's use, he said, resulting in more employees voicing their frustration with being monitored.
A New Day for Workforce Management, Service Delivery and Learning Tech
Challenges created by having to track the health status and location of hourly workers during the pandemic, the inability to conduct in-person learning, and an increased reliance on HR help desks all are 2020 trends that will influence spending and adoption in three technology categories in the new year: workforce management (WFM), learning systems and service delivery tools.
Stacey Harris, chief research officer for Sapient Insights Group, an HR research and advisory firm in Atlanta, said more than 30 percent of respondents to her organization's annual HR Systems Survey said they plan to either change or re-evaluate their WFM systems in 2021, largely because the pandemic exposed flaws or lack of functionality in some existing systems.
Organizations are looking for cloud-based WFM systems, dynamic work-scheduling tools, touch-free features to allow workers to clock in and out of work safely, health screening tools, and self-service apps that enable workers to swap shifts or submit time-off requests virtually.
"One reason many companies are replacing their WFM platforms is they remain on-premise systems, and HR realized the disadvantages of not having cloud-based systems during the pandemic," Harris said. "The other reason is HR found during the pandemic that these systems need to do more than simply track employees from an hours-worked-and-attendance perspective. They also need to do things like monitor where workers are located in a building, help to track their health status and more."
Tools such as HR help desks, portals and case management applications moved from being nice to have to being critical systems during the pandemic, as they were called upon to support COVID-19 initiatives such as communicating news to employees or executives. Experts say adoption of these service delivery tools will continue to grow in 2021 as organizations increasingly embrace the value of employee-centric platforms.
Gretchen Alarcon, vice president and general manager for ServiceNow in Santa Clara, Calif., believes the new exposure for such tools may accelerate the demand for platforms that are not just easy and efficient for HR professionals to use, but also are employee-friendly. "HR leaders increasingly want to know that job candidates or employees will have a good journey as they move through a recruiting, onboarding, learning or performance management system," she said.
Sapient Insights' Harris said almost 40 percent of respondents to her organization's 2020-2021 HR Systems Survey were re-evaluating their learning technologies, with 20 percent considering replacing their learning management systems. The pandemic hastened an ongoing move away from in-person learning to e-learning, online coaching and virtual reality simulations.
Recruiting Technologies: Virtual Processes Here to Stay
In 2020, recruiters shifted to platforms on which they could source, assess, interview and onboard job candidates virtually.
Recruiting experts expect that trend to continue well into 2021 and beyond, even as more employees return to the workplace as the COVID-19 vaccines are administered.
"We've transitioned to a new way of getting work done, and that includes recruiting," said Elaine Orler, CEO and founder of Talent Function, which was recently acquired by recruitment process outsourcing firm Cielo, where Orler serves as senior vice president of technology consulting.
"I know from client discussions that maintaining the most valuable parts of that virtual recruiting experience is important to them. I do anticipate some aspects of in-person interviewing to come back, but many transactional aspects of the process have become well-automated and will remain."
Chris Russell, managing director of RecTech Media, a recruiting technology consulting company in Trumbull, Conn., agrees that efficiencies gained by moving recruiting processes online will ensure that many of those practices stay virtual next year—with one caveat: "Going virtual has made recruiting processes efficient but not necessarily smarter," Russell said. "Finding the right balance of technology and the human touch will be key."
Russell also anticipates more focus on diversity, equity and inclusion (DE&I) efforts tied to recruiting. "Diversity job boards and sourcing technology are garnering a ton of interest from employers," he said. "I expect this to accelerate in 2021 as DE&I gains widespread adoption in corporate America."
Orler also foresees more consolidation in the managed service provider and vendor management system markets, platforms used to recruit and manage temporary and gig workers, as well as other vendors. More recruiting executives are seeking to move oversight of such systems under their purview, she said.
"We're hearing more heads of talent acquisition ask the question, 'Why am I not responsible for all recruiting, including temp, contingent, contractor and gig workers?' " Orler said. "The answer to that question will play out in a change in recruiting ownership from other departments and then consolidation of tools to meet a new structure of talent acquisition delivery."
Harris said most investment in 2021 will not be in replacing applicant tracking systems but rather in complementary technologies such as candidate relationship management (CRM) systems or artificial intelligence tools that can help root out bias in hiring decisions.
"Investing in [CRM] tools will allow companies to build up their talent pools and really hit the ground running when they begin hiring again later in 2021," she said.
Technology Will Support the Shift from 'Building' to 'Buying' Talent
In its 2021 HR Priorities Survey, Gartner found that 68 percent of HR professionals will be focused on enhancing critical skills and competencies in the workforce next year, with a particular emphasis on digital skills. Kropp said more organizations will close many of those skills gaps through recruiting rather than by reskilling existing employees.
"The half-life of skills is getting shorter, and it's also become harder to predict what kinds of skills a company will need in the future," Kropp said. "One implication of that is learning and development investments are becoming harder to sustain, because you might only need a skill for one year versus five years. So we think more companies will opt for 'buying' rather than 'building' to close skills gaps as the economy comes back. Hiring or 'renting' talent is more appealing as skill needs rapidly change."
Digital Tools to Support Employee Mental Health
As effects of the pandemic continue to impact employee mental health into 2021, more organizations will provide support in the form of digital tools—apps, videos and webinars that can help mitigate stress, anxiety and burnout. Such tools have the dual benefit of convenient access and helping employees overcome the stigma of reaching out for help when they're struggling, experts say.
A survey from the Business Group on Health, a nonprofit health organization in Washington, D.C., found that 88 percent of companies plan to provide employees with access to virtual mental health support services in 2021, up from 58 percent that did so in 2019.
"Employers increasingly understand that they have to help take care of the whole person who comes to work every day," Gallagher's Marcucci said. "They're investing more in employees' mental health as well as their financial wellness because they know improved well-being can translate into a more engaged and productive workforce."
Dave Zielinski is a freelance business writer and editor in Minneapolis.