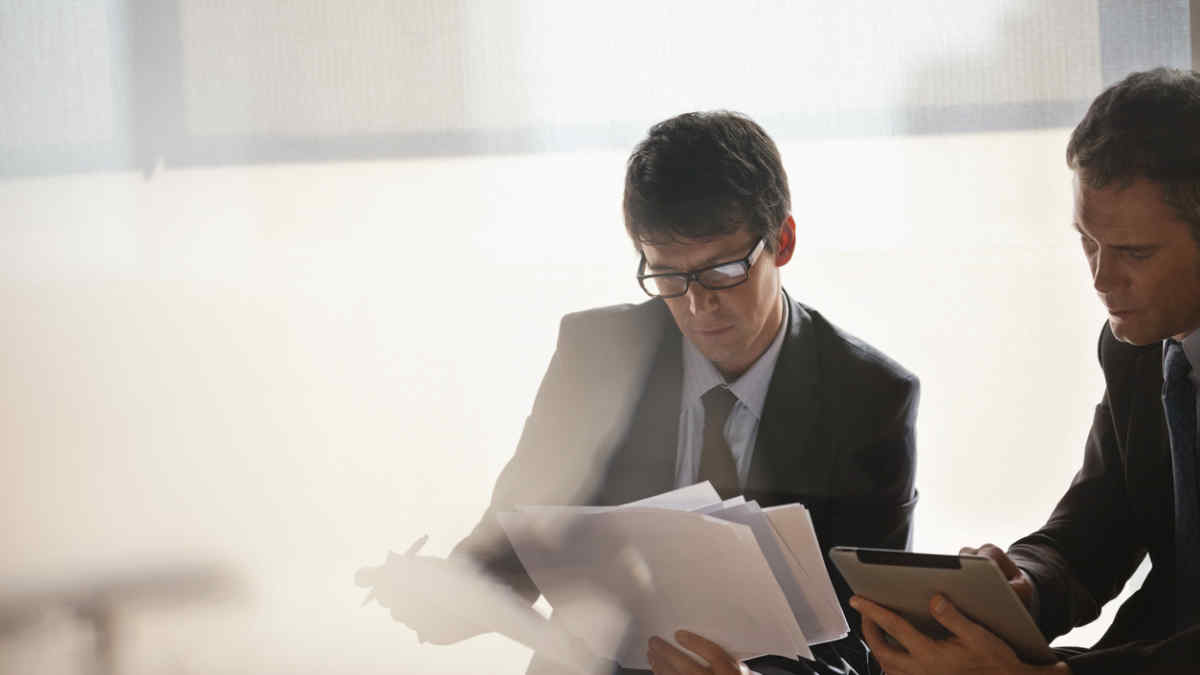 On President Joe Biden's first day in office, his chief of staff asked all federal agencies to freeze proposed regulations and those with pending effective dates—which includes several workplace rules.
The president's appointees should "have the opportunity to review any new or pending rule," said Biden's chief of staff, Ronald Klain, in a letter to the leaders of federal departments and agencies.
We've rounded up articles and resources from SHRM Online and other trusted media outlets on the news.
Steps for Review
Klain asked federal department heads to immediately take the following steps:
Refrain from proposing or issuing any rules—with some exemptions for emergencies—until Biden's appointed or designated leaders review and approve them.
Immediately withdraw rules that have been sent to the Office of the Federal Register but not published in The Federal Register.
Consider postponing the effective date of rules that have been published in The Federal Register, or have otherwise been issued, but have not taken effect—and consider opening a 30-day public comment period on the rules.
Notify the director of the White House Office of Management and Budget (OMB) about any rules that should be excluded from the directive because they affect critical health, safety, environmental, financial or national security matters.
Comply with any applicable executive orders regarding regulatory management.
The OMB director is responsible for implementing the regulatory review.
Independent-Contractor Rule in Jeopardy
Regulatory freezes are commonly imposed by an incoming presidential administration. The freeze will give Biden's leadership team time to review rules that were announced in the final weeks of Trump's administration and to withdraw rules that were not finalized. The new White House press secretary, Jen Psaki, indicated that a Department of Labor (DOL) rule making it easier for businesses to classify workers as independent contractors may be reconsidered.
The rule, which was slated to take effect on March 8, was intended to reduce worker misclassification and provide greater clarity for the workforce, according to the Trump administration's Wage and Hour Division administrator, Cheryl Stanton. Susan Harthill, an attorney with Morgan Lewis in Washington, D.C., said that "employers should wait and see what guidance the Biden DOL publishes before making any changes to their business arrangements."
(Wall Street Journal) and (SHRM Online)
States Challenge DOL Tip-Sharing Rule
A rule amending the Fair Labor Standards Act's (FLSA's) requirements for tipped workers was also issued toward the end of the Trump administration and has yet to take effect. The DOL's rule would allow "back-of-the-house" restaurant workers—such as cooks and dishwashers—and other nontipped hospitality workers to share in gratuities under the FLSA. The final rule prohibits management from keeping any portion of employees' tips regardless of whether the employer takes a tip credit and codifies DOL guidance on how the tip credit applies to employees who perform a mix of tipped and nontipped duties.
Stanton said the rule "provides clarity and flexibility for employers and could increase pay for back-of-the-house workers, like cooks and dishwashers, who have been excluded from participating in tip pools in the past." On Jan. 19, however, eight states and the District of Columbia filed a lawsuit challenging the rule, claiming it will lower wages for tipped workers. The state attorneys general alleged that the rule "would result in tipped workers doing more work for less pay all in the midst of a global pandemic."
(Courthouse News) and (SHRM Online)
Workplace Laws and Regulations Expected to Shift
Biden supports many legislative and regulatory proposals that would significantly change the workplace legal landscape. Among other changes, he supports stronger pay-equity laws, an increase to the federal minimum wage, employee- and union-friendly labor policies and more anti-discrimination protections for workers.