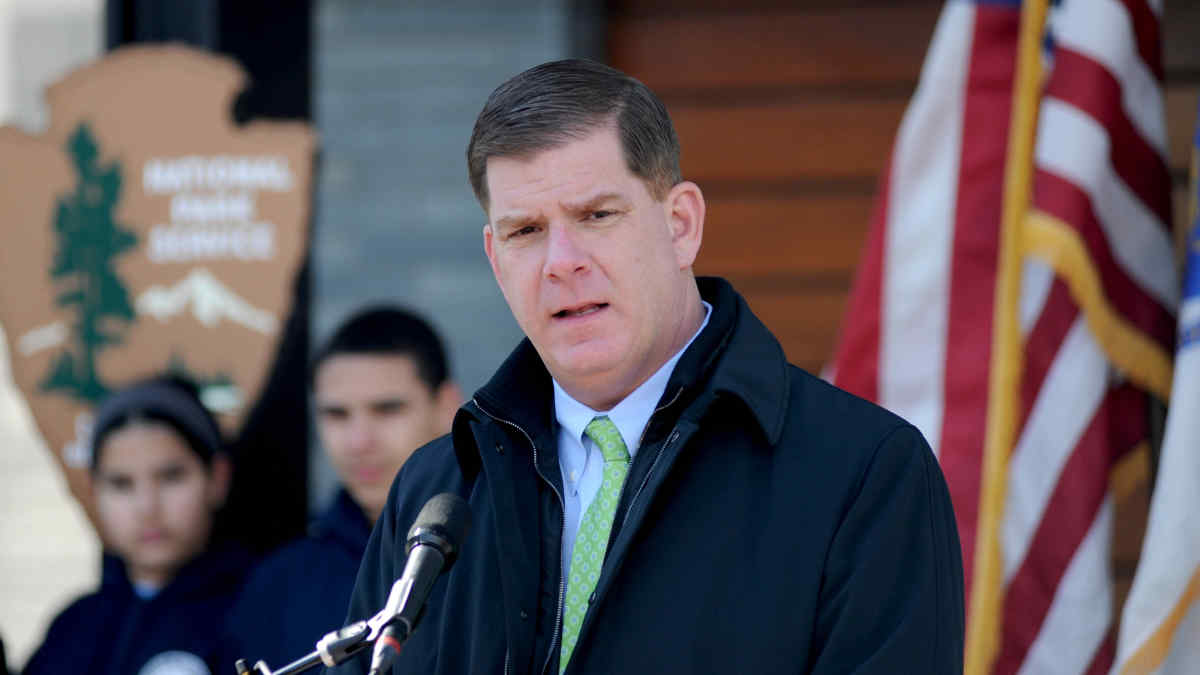 ​President-elect Joe Biden announced he will nominate Boston Mayor Marty Walsh to be the next secretary of the U.S. Department of Labor. Walsh, who will need to be confirmed by the U.S. Senate, was selected over others rumored to be in the running for the position, including California Labor Secretary Julie Su and former Ambassador to South Africa Patrick Gaspard. We've gathered news on the appointment from trusted media outlets.
Union Background
Walsh spent decades as a union member and leader, most recently as head of Boston's Building and Construction Trades Council. AFL-CIO President Richard Trumka supported Walsh's selection as labor secretary. Julie Su was supported by the Asian American and Pacific Islander community, among others, while the Congressional Black Caucus Political Action Committee favored Gaspard. Biden is said to have a long personal relationship with Walsh.
(Politico)
Union Backing
The AFL-CIO's two largest affiliates—the American Federation of Teachers and the American Federation of State, County and Municipal Employees—supported Walsh. American Federation of Teachers President Randi Weingarten said Walsh's friendship with Biden and his own record would make him effective. "Marty comes to this with a closeness to the president-elect and an ability to get things done," she said.
(Politico)
Walsh Would Have Had to Run for Third Term
Walsh would have had to run for a third term as mayor in 2021. Initially, some speculated that he wasn't interested in the labor secretary position when he said last year that he looked forward to working with the Biden administration "as mayor for many years to come." Despite their personal friendship, Walsh didn't endorse Biden in the Democratic primary but instead stayed neutral.
(Politico)
Sanders Was Interested in Role
Sen. Bernie Sanders, I-Vt., was reportedly interested in becoming labor secretary. Other contenders were Seth Harris, former deputy secretary of labor and acting secretary of labor under President Barack Obama; Rep. Andy Levin, D-Mich., vice chair of the House Education and Labor Committee and a former union organizer; and Thomas Perez, who was secretary of labor during much of the Obama administration and is head of the Democratic National Committee.
(Constangy, Brooks, Smith & Prophete)