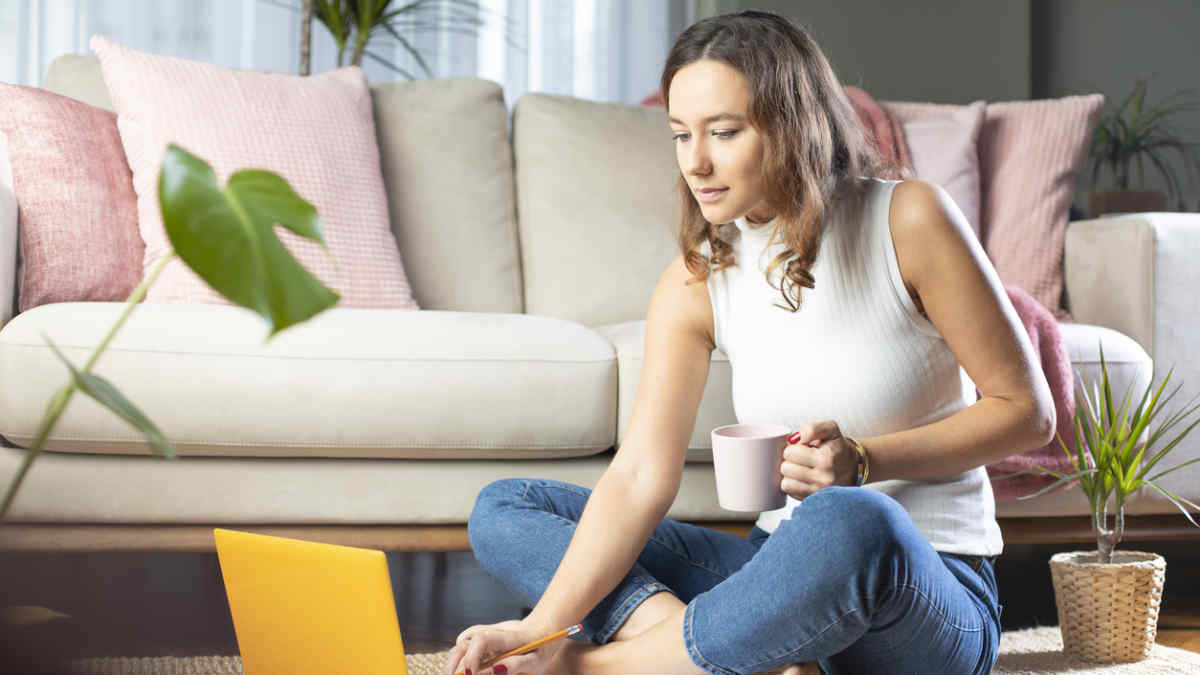 ​With the COVID-19 pandemic poised to continue deep into 2021, the next generation of professionals faces substantial challenges when entering the workforce. But their unique perspective may also give them an advantage.
A Different Work Environment
As the class of 2021 finishes its last semester and prepares to begin the job hunt, students must face the reality that even if they land that ideal position, they may very well be working from home. In fact, if it's an office job that they're looking for, there's a very high chance it won't include an actual office or cubicle for quite some time.
However, for many Generation Z individuals now joining the workforce, that may not matter. Most have likely been attending school online for months and have accepted that their first full-time job out of college may not involve physically going into the office. To that end, they may be better prepared than 2020 or 2019 graduates who saw their entire plans upended when the pandemic hit.
Nevertheless, 2021 graduates should manage their expectations for their first jobs, noted Bob Slater, a former trial lawyer and commercial real estate developer who co-authored the new book, Look Out Above! The Young Professional's Guide to Success (Bulldog Ventures Media, 2019). While anyone fresh out of college or graduate school shouldn't expect to walk into their dream job, the COVID-19 era has made entry-level positions especially unfulfilling.
"No job is likely to be the nirvana you imagined or hoped for," Slater said. "Plus, it may be that, as a young professional, you just haven't yet found your true niche within your chosen career. To find your niche, you may have to move laterally, or even downward for a time. Think of your path not as a corporate ladder that only goes up or down, but as a jungle gym where lots of paths lead to your desired destination."
And that's assuming that the job you want is even available. As 2020 graduates quickly found out, many companies implemented hiring freezes shortly after the pandemic began.
Jonathan Gonzalez, global immigration and mobility analyst for Neustar Inc. and co-director of college relations and emerging professionals for the Virginia SHRM State Council, believes that recent graduates who are struggling to find a job should take this time to elevate their skillsets. That's probably not what anyone wants to hear after spending years taking classes, but those skills could be the differentiator between one candidate and the next.
"What you do with this time is going to be important down the road," Gonzalez said. "We've been encouraging [recent graduates] to find opportunities to really begin to enhance their skillsets … Because when you join the workforce, that hiring manager is going to look and say, 'During this time, what did you do? Did you just sit and do nothing? Or did you try to actively better yourself and show resiliency in adversity?' "
A New Look for Internships
One way that students may be able to distinguish themselves is through internships. When the pandemic first hit, many companies initially cut back on internship programs because they didn't physically have people in the office, so there was no point in trying to bring in students to learn on the job.
However, some organizations eventually reassessed because they saw the value of internships. Casey Welch, CEO of Tallo, an online platform that connects college students with career opportunities, believes employers understand that internships are "pipeline builders" that can eventually bring them fresh talent. Because of this, many companies have devised ways to implement online internships.
And while these programs are typically relegated to the summer break, many companies are rethinking that approach, noted Gonzalez. With so many companies and schools operating online, employers and students alike have been able to better coordinate internships during the school year.
Greater Autonomy
One advantage that individuals new to the workforce have in a remote-work environment is more autonomy than earlier entry-level workers. Nick Slater, a lawyer and entrepreneur who co-authored Look Out Above! with his father, advises 2021 graduates to be ready for that autonomy—and the responsibility that comes with it. New hires should be extremely diligent about monitoring their e-mail, text and phone messages so their managers aren't waiting too long for responses.
That means prospective employers will be looking for ways that students have already displayed autonomy while at home or school. Academic performance could be closely scrutinized, as well as whether a student juggled an internship while taking classes.
Additionally, employers will value any prior work experience. If a student has a part-time or summer job as an essential worker, employers will surely value that. But taking on a part-time job that can be done from home, such as a customer service representative position that takes calls over the phone, may also be lucrative in the current environment. Bob and Nick Slater agreed that kind of position could quickly display autonomy and reliability to a potential employer.
The Importance of Soft Skills
The class of 2021 and recent graduates would be wise to hone their soft skills, such as communication, time management and networking. They will be competing with thousands if not millions of their peers, most of whom will have nearly identical technical skillsets. But those who can display certain intangibles that can help them perform their jobs more effectively or build rapport with colleagues can edge out the competition.
According to a Tallo survey of 2,400 Generation Z high school and college students, 92 percent of Generation Z members are able to confidently identify what soft skills they have. That's because these individuals, perhaps more so than their predecessors, realize that soft skills are often more important to have than hard skills to land a job, Welch said. "I think that's something employers have known for a long time—that we can train you on the hard skills if you have the soft skills," he explained.
When asked what soft skill they've developed over the pandemic, nearly half of the students that Tallo polled (46 percent) identified adaptability. Welch noted that adaptability can be displayed in a variety of ways. For example, if a student was unable to obtain an internship due to the unique circumstances created by the pandemic, he or she may have been able to volunteer or seek out mentorship opportunities. "They can communicate these experiences to the job recruiters and say, 'Look, I didn't have an internship. But I did do this. And this is how I adapted,' " Welch said.
Gonzalez agreed that adaptability is perhaps the most important skill to have right now. The next generation of workers needs to be comfortable with adversity and change, as it is unclear what the business world will look like even after the pandemic ends. "Every organization goes through different processes of change, and this is a massive change," he said. "Going through all of the different changes that we saw in the last year helps prepare them for the future, when there will inevitably be changes in their organizations and their lives."