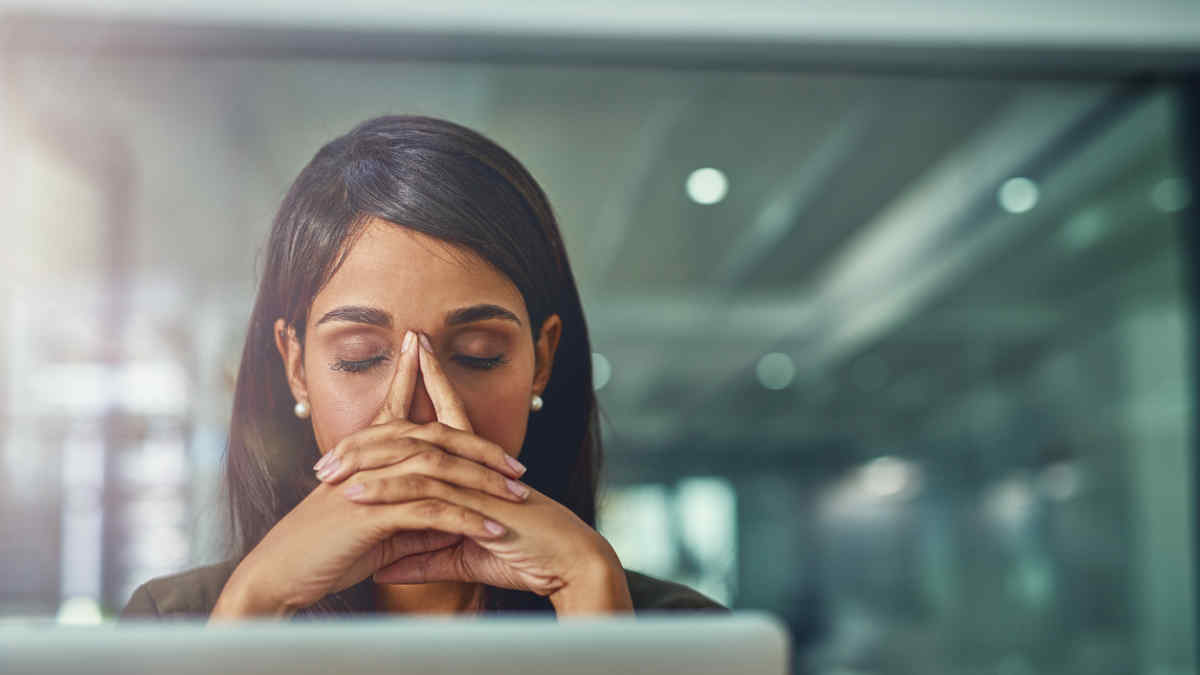 ​For most Americans, 2020 was an exceptionally challenging year. The COVID-19 pandemic, economic challenges and fallout from furloughs and layoffs, and the lack of work/life balance when working remotely have kept many of us up at night. The presidential election has been uncommonly divisive, as have protests against racial injustice. And the impact on U.S. workers has no doubt been stressful.
As a corporate leader today, how can you help address employees' concerns that, at times, appear to be overwhelming? How can you identify early signs of potential crisis? And what can you do in situations where employees are a threat to their own safety or to the safety of others?
A Blueprint for Proactive Management Intervention
Extreme behavioral reactions in the workplace—like violence—don't happen often, but today's workplace stresses may push far more employees into crisis than managers are used to seeing. Front-line leaders should know how to address an employee in crisis.
First, take note if a worker seems to be pulling away from the team and showing signs of isolation, depression or anger.
Invite that employee back into the fold. These people often go through the motions of doing their jobs day in and day out but are otherwise disengaged.
Extending a helping hand to those who have extricated themselves from the social group can be a daunting task. Many managers will simply take the path of least resistance and avoid the situation, hoping it fixes itself. But when left alone, isolated workers tend to create their own versions of reality. Generally speaking, they may demonstrate an entitlement or victim mentality that makes it difficult to approach them or gain their buy-in. To justify their anger, they may attribute negative intentions to others' actions where none are intended. What people pulling away from their co-workers typically need is an opportunity to reconnect and re-engage with the group and enjoy the social elements of work: recognition and appreciation for a job well done, as well as a sense that they belong and can make a positive difference in the workplace.
Next, make it safe for other members of the team to invite the solo player to come out of his or her foxhole. It begins with you, as a manager, solidifying your own personal relationship with this person. You can follow up by encouraging group activities where participation is required; take the "outsider" under your wing, and make it safe for this person and others to interact more collaboratively. Consider holding a group meeting to reset expectations and communicate the following:
"Folks, life is too short. We spend more time with our co-workers than we do with our own families, and it's been a challenging year for many reasons. There's certainly more than enough work to go around. What could make this unbearable for all of us, though, is a negative environment that we create because of a lack of communication, unresolved resentments or a perceived lack of respect in terms of how we're treating one another.
"Going forward, I'm holding each of us accountable—myself included—for creating a work environment where everyone is treated with respect and dignity. I'm also holding everyone fully responsible for ensuring that others understand your good intentions and are made to feel welcome in our department. I expect selfless leadership from everyone on our team, and I'll be here for each of you should you need me. In short, we have to have one another's backs and ensure that we all feel engaged and supported."
Allowing people to feel safe about coming out of their foxholes will do more than anything else to avert potential crisis in the workplace.
The EAP Resource
What happens if, despite your best intentions, the isolated individual reports feeling anxious, depressed or even suicidal? Employee assistance programs (EAPs) are there to help. Assuming your company offers this benefit, it may make sense to tell the employee:
"Scott, I want you to wait here with me in my office. Let's call our EAP together, because I'm not your best resource if you're feeling that way, and I know that the counselors at the EAP would certainly help. Will you wait here with me and let me help?"
One word of caution: "Making a formal referral to an EAP [as opposed to a voluntary referral where the employee contacts the EAP himself] should almost always occur with the employee's consent," said Adam Rosenthal, a partner at Sheppard Mullin Richter & Hampton LLP in San Diego. "However, in extreme cases where a formal referral may be warranted, the catalyst for the referral should be a significant job performance problem in addition to the employee appearing to be mentally depressed, suicidal, potentially hostile or suffering from substance abuse."
In the case of formal referrals, HR professionals should be prepared to confidentially discuss their perceptions of the work performance problems with the EAP intake counselor on the front end, although not necessarily in the employee's presence. With a signed release from the employee, the EAP would later be able to provide the designated HR professional with limited feedback about the individual's attendance, compliance and prognosis. In extreme cases where an employee is threatening violence or self-harm, employers may need to ask law enforcement to intervene immediately.
In certain cases (for example, the potential for workplace violence), you have the option of not permitting the individual back to work without a fitness-for-duty certificate from a licensed health care practitioner. Note that such leaves are typically paid through the initial period of evaluation. Beyond that, employees typically use accrued time off to be compensated while receiving further treatment.
ADA Limitations and Caveats
An additional caveat about formal, mandatory EAP referrals ties into the Americans with Disabilities Act (ADA). Although formal referrals may certainly be justified in cases of threats of employee suicide, recent case law shows that formal EAP referrals have created burdens on employers under the ADA. According to Jeff Nowak, management-side employment attorney at Littler in Chicago, "Plaintiff attorneys have argued, on the basis of a mandatory EAP referral, that the employer perceived that their client was mentally disabled. The ADA and some state disability discrimination laws protect individuals who either have or are perceived as having a disability, including a mental disability. Such an interpretation could become legally problematic should you then decide to take some adverse action against the employee."
In addition, managers should consult with HR to ensure that they aren't perceived to be mandating that an employee attend treatment sessions by threatening termination for not doing so. Such a requirement could appear to make an EAP referral an extension of your disciplinary authority and could give rise to claims of disability discrimination based on a perceived mental disability, invasion of privacy or misuse of confidential medical information in certain states.
All in all, your caring and empathetic approach to restoring people's sense of dignity, self-respect and inclusion will be the best way to address a spiraling problem from an employee who may feel lost or isolated.
This area of the law is complex. Managers should consult HR and, if appropriate, legal counsel.
Paul Falcone (www.PaulFalconeHR.com) is CHRO at the Motion Picture & Television Fund in Los Angeles and author of 96 Great Interview Questions to Ask Before You Hire, 101 Tough Conversations to Have with Employees, 101 Sample Write-Ups for Documenting Employee Performance Problems and 2600 Phrases for Effective Performance Reviews. This article is adapted from 75 Ways for Managers to Hire, Develop, and Keep Great Employees (AMACOM/HarperCollins Leadership, 2016).