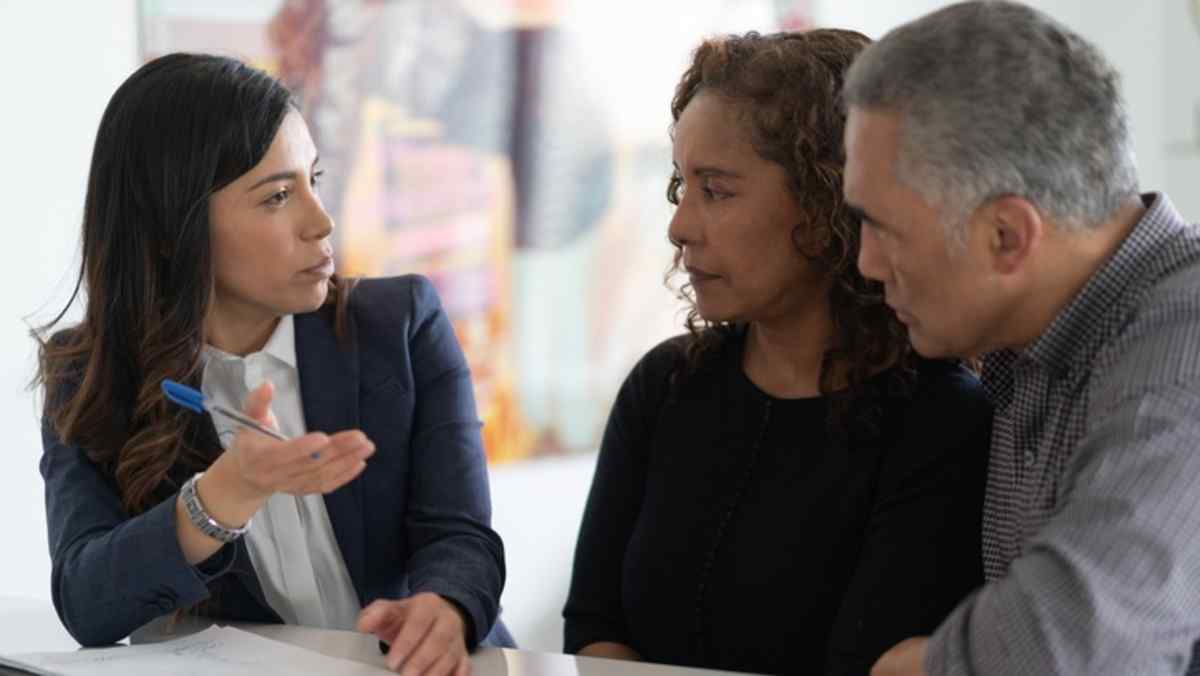 New Department of Labor (DOL) guidance eases fiduciary requirements for professionals who recommend investments to 401(k) plan participants, allowing advisors to receive compensation from the mutual funds they recommend. Plan sponsors that provide access to advice should understand how and by whom advisors are being paid and whether those payments result in conflicts of interest.
The guidance, Prohibited Transaction Exemption 2020-02—Improving Investment Advice for Workers & Retirees, issued Dec. 15, updates requirements for advisors who recommend investments to 401(k) and similar defined contribution plan participants and to individual retirement account (IRA) owners. It allows investment-advice fiduciaries to receive compensation from investment funds, which would otherwise violate the prohibited-transaction provisions of the Employee Retirement Income Security Act (ERISA).
The DOL also posted a fact sheet summarizing the exemption's key provisions. Only minor changes were made to the original proposal published in July, such as eased record-keeping and disclosure requirements for advisors.
Allowing fiduciary advisors to receive compensation directly from mutual fund companies, albeit with certain restrictions, means participants don't pay out of their own pocket for advice, which might otherwise be unaffordable for them, supporters of the new guidance say. Critics contend that allowing third-party payments to advisors raises concerns about participants receiving conflicted advice that is not in their best interests.
The Public Investors Advocate Bar Association, for instance, called the guidance "a gift to Wall Street" that "represents a dramatic and unprecedented reversal of the intent of Congress in enacting ERISA. Workers and retirees … deserve to have their retirement savings protected, and they should be able to rely on those they have gone to for investment advice."
Jeanne Klinefelter Wilson, acting assistant secretary of labor for the DOL's Employee Benefits Security Administration, responded to those concerns when she said, "Under the exemption, investment professionals must plainly tell retirement investors that they are acting as fiduciaries, and they must act in the retirement investors' best interest. In this way, the exemption protects retirement investors by requiring investment professionals to lay down clear markers about their relationship and their conduct with retirement investors."
The new exemption on prohibited transactions, she argued, "preserves access to investment advice and promotes choice for retirement investors."
Plan Sponsor Oversight
The guidance does not directly place new compliance requirements on employers that sponsor retirement plans. However, plan sponsors, as fiduciaries, have a duty to ensure that if their retirement plan service providers counsel participants, that the advisors act in the participants' best interest under ERISA and related DOL regulations. Plan sponsors fiduciary oversight includes understanding how and by whom investment advisors are being paid and whether those payments result in conflicts of interest.
Former Rule Struck Down
The final class exemption is less restrictive than a 2016 regulation by the Obama administration, which was struck down in 2018 by the 5th U.S. Circuit Court of Appeals when it ruled that the regulations exceeded the DOL's rulemaking authority and failed to meet reasonableness requirements by prohibiting third-party payments to advisors, among other issues.
The plaintiffs in that case—business groups such as the U.S. Chamber of Commerce, the Financial Services Institute and the Financial Services Roundtable—argued that the Obama-era rule would make investment advice prohibitively expensive for those with modest portfolios, who would have to bear the cost of paying an advisor.
In July, the DOL issued a final rule implementing the court order vacating the 2016 fiduciary rule and reinstating earlier guidance, including a 1975 five-part test for determining fiduciary status and 1996 investment education guidance. The reinstated guidance remains in effect along with the new class exemption.
[SHRM members-only toolkit: Designing and Administering Defined Contribution Retirement Plans]
Impartial Conduct Required
Under the new guidance, investment advisors would be required to abide by "impartial conduct standards" with three key components:
Investment advice must be in the best interest of the investor and must not place any other interests ahead of that interest.
Compensation paid for such advice must be reasonable.
Statements made with respect to the transaction must not be materially misleading.
Third-Party Payment for Advice
The new exemption is based on a temporary policy adopted after the 5th Circuit's 2018 decision, which vacated the Obama administration's 2016 fiduciary rule.
To receive the exemption, an investment professional or financial institution, among other requirements, must abide by the impartial conduct standards. Investment-advice fiduciaries who meet those standards could receive "a wide variety of payments [from mutual fund companies and investment firms] that would otherwise violate the prohibited transaction rules," according to the guidance.
Those payments include "commissions, 12b-1 fees, trailing commissions, sales loads, mark-ups and mark-downs, and revenue-sharing payments from investment providers or third parties," and would extend to advice on rolling over 401(k) funds to an IRA.
Since the 5th Circuit's ruling in 2018, the Securities and Exchange Commission (SEC) has issued a package of advice standards, including Regulation Best Interest (Reg BI), which took effect June 30. The standards in the DOL's proposed rule align with Reg BI.
"In tandem with action taken last year by the Securities and Exchange Commission, [the final DOL exemption] gives Americans a greater opportunity to invest in the American economy with the assistance of professionals acting in their best interest," U.S. Secretary of Labor Eugene Scalia said.
What's Ahead
The exemption will be effective 60 days after publication in the Federal Register, which will be after President-elect Joe Biden has taken office. A temporary enforcement policy stated in Field Assistance Bulletin 2018-02 will remain in place for one year after the final exemption is published in the Federal Register.
The Biden administration, however, may move to replace the new guidance with stricter limits on payments fiduciary advisors might receive from mutual fund companies. In reference to the proposed exemption, last summer the Democratic party platform said Democrats would "take immediate action to reverse the Trump administration's regulations allowing financial advisers to prioritize their self-interest over their clients' financial well-being."
Mike Barry, a senior consultant at retirement plan advisory firm October Three, believes it's "likely that a Biden DOL will seek to reimplement the policy pursued vigorously by the Obama DOL—a broad redefinition of fiduciary advice and fiduciary regulation of advice to [retirement plan account] holders. Conceivably, it could accomplish this even by simply reissuing the Obama fiduciary rule" and hoping for more-favorable court rulings that would uphold the guidance, he said.
Related SHRM Article:
DOL Final Rule Limits Proxy Voting by Retirement Plan Fiduciaries, SHRM Online, December 2020
Final Rule Limits 401(k)s from Picking Funds Based on Nonfinancial Factors, SHRM Online, November 2020
New SEC Best-Interest Regulation Affects Retirement Plan Rollovers, SHRM Online, June 2019