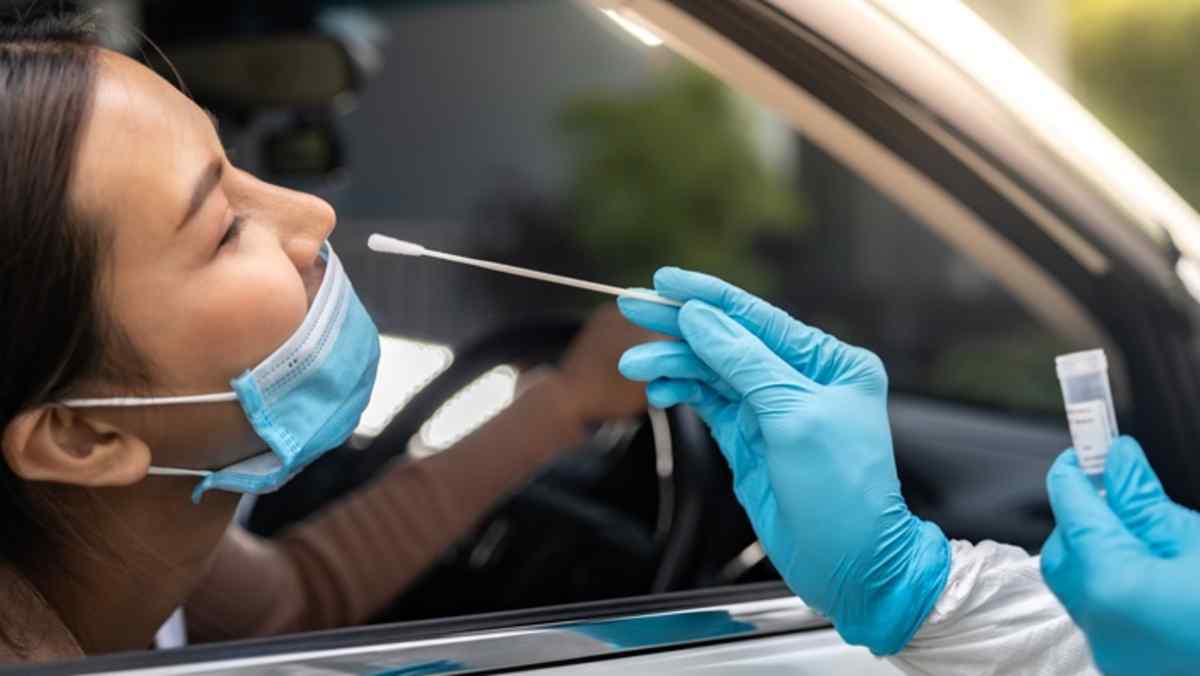 Thus far, the vast majority of U.S. employers have not required COVID-19 testing for their employees. However, during the first half of 2021—and possibly beyond—employers with reopened worksites should consider providing access to routine virus testing for returning employees, according to health policy experts, despite the rollout of a long-awaited vaccine as 2021 begins.
Even as the first vaccines become available, evaluating whether to provide virus testing will need to be a part of an overall employer strategy for both employee safety and business continuity reasons, said Mara Aspinall, professor of practice in the Arizona State University's (ASU) College of Health Solutions.
Aspinall co-authored a report on ASU's global survey of 1,125 companies, which showed only 17 percent were coordinating access to COVID-19 testing for employees. Of the large majority that don't test, cost was an issue for smaller employers, while the complexity of running a comprehensive testing program was cited more often by large companies.
"The vaccine will not eliminate the need for testing" anytime soon, Aspinall advised, because "we don't know if we will need a new vaccine every year, like the flu, or if you get one shot and it lasts a lifetime, like polio." In any event, employers "want to avoid reopening and closing and reopening again" following the spread of the virus among employees, she noted.
'The vaccine will not eliminate the need for testing.'
"The economy is already fragile from the first COVID-19 wave, and another shutdown will have devastating impacts on Americans," said David Lee Jensen, CEO of USA Rapid Test, a distributor of a 15-minute-results antibody test and an oral-rinse PCR test for COVID-19. "People need to be able to continue to work, but they also need the assurance that they're working in safe environments where employers take steps to minimize COVID-19 exposure and risk."
Proactive Planning
CVS Health launched its Return Ready testing program for workplaces in June 2020. Sree Chaguturu, chief medical officer of CVS Caremark, the firm's prescription benefit management subsidiary, said the testing component was only one part of a more comprehensive strategy around responding to the pandemic.
"A lot of the conversations with our existing clients are about understanding what their 2021 plans are, and how they will be thinking about the interplay of the pandemic, their business continuity needs, the rollout of vaccines and the return of employees to the worksite," he said. While employers have found testing programs valuable in keeping their companies open, "on the flip side, we have had conversations with clients where testing doesn't make sense for them. Given the type or nature of work they do, social distancing, masking and remote work are sufficient, and broad-scale employer testing is not necessary."
Government Support
According to Aspinall, the Biden administration could place more emphasis on worksite virus testing in the first half of 2021, as vaccines have not yet been administered to a large number of workers. However, without government funding, employers may not be willing to pick up the additional expense of regular testing.
Under pandemic-relief legislation enacted last year, insurers are only required to cover COVID-19 testing for people with symptoms of the virus. "If you are screening broad numbers of people in a company every Tuesday and Thursday morning, it's hard to say that's symptomatic testing," Aspinall said.
Universities as Partners
In the ASU survey, colleges and universities ranked behind only health care facilities in the percentage of institutions that tested employees. Last year, for example, Middletown, Conn.-based Wesleyan University conducted about 6,000 twice-weekly tests for its 3,000 students and 800 faculty and staff, at a per-test price of $25, which Thomas McLarney, the university's medical director, called "very competitive." The university's Keep Wes Safe initiative resulted in low positivity rates for the fall 2020 semester—0.07 percent for students and 0.13 percent for staff.
Larger universities are emerging as community testing partners, as well. ASU and the Arizona Department of Health Services, for instance, set up a statewide testing program that served up to 100,000 state residents last year.
"The large state universities will have to have some in-house capabilities for a period of time," said Julie Swann, department head at the Edward P. Fitts Department of Industrial and Systems Engineering at North Carolina State University. "Employers could work with the universities if they wanted to get more testing done."
Lessons Learned
Looking forward, employers should be prepared to respond to the next widespread public health emergency, as "people now realize what happens if you're not prepared," Aspinall said.
"We're assured of having another [pandemic]," Cristina Banks, director of the Interdisciplinary Center for Healthy Workplaces at the University of California Berkeley School of Public Health, told SHRM Online last year. "Our mobility around the world is at the peak, and there's no stopping the spread. We need to plan for that."
Greg Goth is a freelance health and technology writer based in Oakville, Conn.
Related SHRM Articles
When Employers Can Require COVID-19 Vaccinations, SHRM Online, December 2020
Tech Solutions to COVID-19 Safety and Contact Tracing, SHRM Online, November 2020
Who Pays for COVID-19 Testing?, SHRM Online, September 2020
EEOC Updates Guidance on COVID-19 Testing, SHRM Online, September 2020
Related SHRM Resource:
Testing Employees for COVID-19, SHRM Express Requests