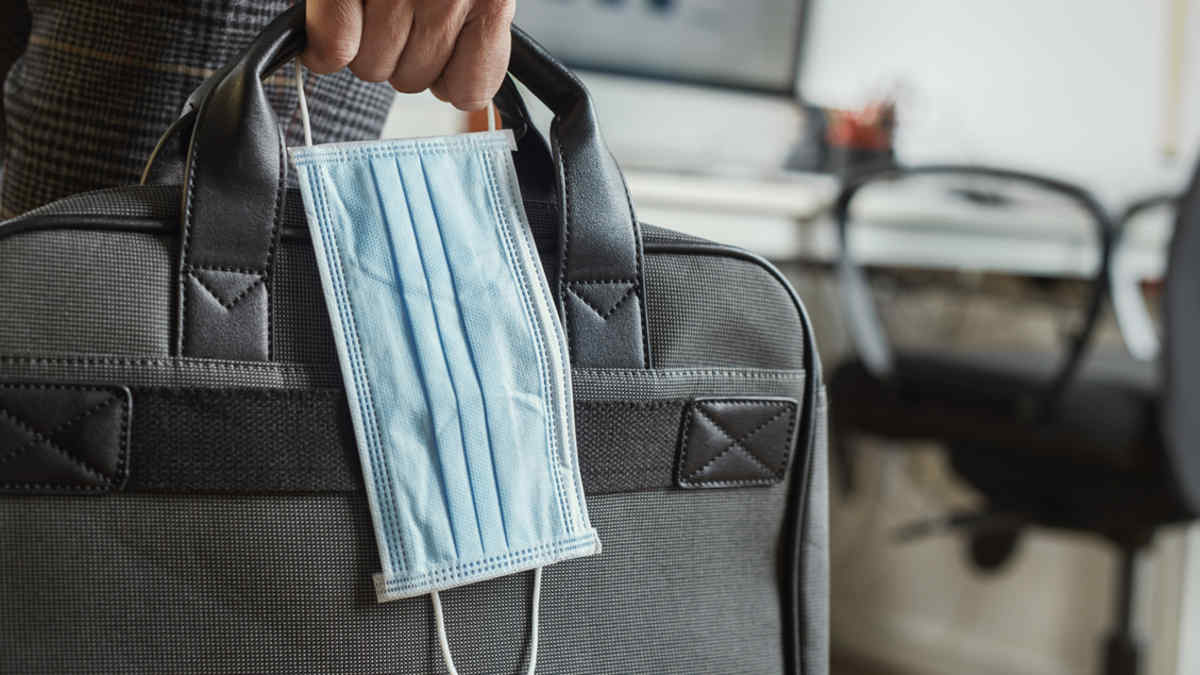 President-elect Joe Biden appointed David Michaels to his Transition COVID-19 Advisory Board. Michaels, who is an epidemiologist, was the head of the Occupational Safety and Health Administration (OSHA) during the Obama administration.
Michaels was the longest-serving assistant secretary of labor for OSHA, holding office from 2009-2017. Currently, he is a professor of public health for George Washington University.
The advisory board will be compromised of public health experts from various backgrounds. "As COVID-19 surges across the country, I need a team advising me and a transition that offers diverse perspectives and viewpoints," Biden said.
We've rounded up resources and articles from SHRM Online and other trusted outlets on the news.
Board Led by Former Officials and Advocates
The COVID-19 Advisory Board will be tasked with implementing "a robust and aggressive response to contain the virus," according to the Biden-Harris Transition website. The board is co-chaired by former Food and Drug Administration Commissioner David Kessler, former Surgeon General Vivek Murthy, and Marcella Nunez-Smith, a professor of medicine and epidemiology at Yale University. The board was recently expanded to include Michaels, as well as Jane Hopkins, a registered nurse and labor-union activist, and Jill Jim, the executive director at Navajo Nation Department of Health. The board is just one part of the president-elect's COVID-19 response plan. Biden and Vice President-elect Kamala Harris said they have also been meeting with business and labor union leaders, as well as a health care workers and first responders, and bipartisan governors and mayors.
(CNN) and (Biden-Harris Transition)
National Safety Council Called for Workplace Safety Voice on Team
The National Safety Council (NSC) called on Biden to appoint a workplace safety expert to the Transition COVID-19 Advisory Board, noting that employers play a critical role in limiting the spread of the coronavirus. "Notably, employers can lead on important measures such as screening, testing and contact tracing," NSC said. The nonprofit safety advocacy group applauded Biden for appointing Michaels to the board. "Dr. Michaels brings a deep understanding of the safety challenges facing both workers and their employers," according to NCS.
COVID-19 Cases Hit Record Highs
On Dec. 2, the U.S. suffered its worst single-day COVID-19 death toll since the beginning of the pandemic with at least 2,760 deaths recorded. Covid-19 hospitalizations also hit an all-time high, and experts expect the numbers to grow as the holiday season continues.
Employers Must Protect Workers During the Pandemic
As the COVID-19 crisis continues, employers must be aware of evolving guidelines from OSHA and state and local agencies that are meant to keep workers healthy and safe during the pandemic. Employers should review OSHA's existing standards, which cover pandemic-related safety risks, and note that some states require employers to follow specific coronavirus safety rules.
OSHA May Issue New COVID-19 Standards Under Biden
Employers can expect increased OSHA enforcement and possibly new emergency temporary standards to combat the coronavirus when Biden takes office. "The Biden campaign has stated publicly that the development of an emergency temporary standard is a priority for the new administration," said Eric Hobbs, an attorney with Ogletree Deakins in Milwaukee. "What it will look like is much more difficult to say."