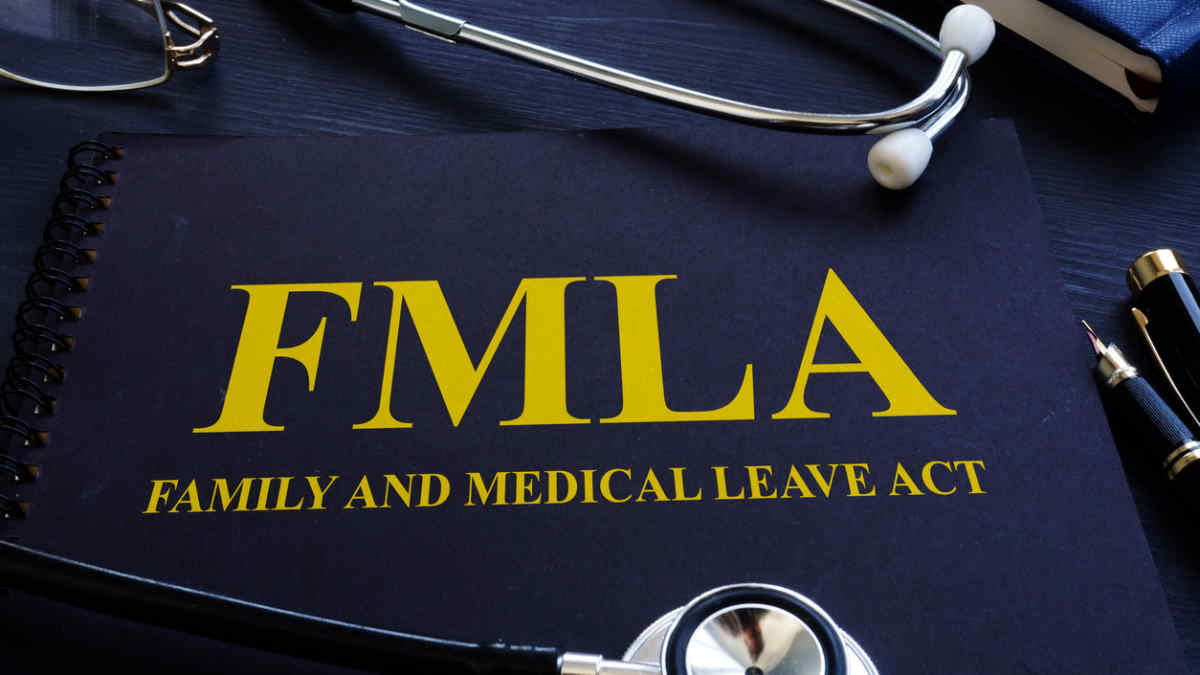 ​Furloughs due to the COVID-19 pandemic have resulted in some workers losing eligibility to take Family and Medical Leave Act (FMLA) time off. But these employees may be protected by other laws, such as the Americans with Disabilities Act (ADA) or state laws.
In order to be eligible to take leave under the FMLA, among other things, an employee must work 1,250 hours during the 12 months prior to the start of leave.
If someone were furloughed for 21 weeks or more, it is possible that he or she would not have worked the requisite 1,250 hours within the prior year, said Lori Armstrong Halber, an attorney with Reed Smith in Philadelphia and Princeton, N.J. Upon returning from furlough, once the employee works enough hours so that those hours added with those worked prior to the furlough within the past year equal 1,250, he or she will become eligible again.
When eligibility is determined for a qualifying leave reason, eligibility for that reason does not change during the applicable leave year, noted Abigail O'Connell, senior counsel with Sun Life Financial in Wellesley Hills, Mass. So if an employee has returned from furlough and is taking leave for the same qualifying reason as when he or she took time off before the furlough, eligibility for that leave reason is maintained, she explained.
However, one way an employee can lose eligibility for FMLA leave during a furlough is if, as a result of layoffs, there no longer are at least 50 employees working within the 75-mile radius of the employee's worksite, said Molly Batsch, an attorney with Greensfelder, Hemker & Gale in St. Louis.
ADA Protections
But don't forget about the ADA.
Depending upon the length of the time off, a leave of absence generally is considered to be a reasonable accommodation under the ADA, Batsch said.
In addition, the ADA does not impose a minimum-service requirement to be eligible for leave. Instead, an employee need only work for an employer with at least 15 employees, have a disability and demonstrate that leave is needed as a reasonable accommodation due to the disability, she noted.
The amount of leave considered to be reasonable depends upon the facts involved, as well as the location of the employee's worksite. "The 7th Circuit, for example, has held that a multi-month period of leave after FMLA leave has been exhausted is not reasonable, while other circuit courts have recognized far longer periods of leave as reasonable under certain circumstances," Batsch said.
Nonetheless, "I always remind clients and the EEOC [Equal Employment Opportunity Commission] that the ADA is not a leave law. Otherwise, Congress would not have needed to pass the FMLA," said Joan Casciari, an attorney with Seyfarth in Chicago.
"However, the EEOC has taken the position for years that job-protected leave must be considered on a case-by-case basis for those with an ADA-covered disability," she added. "So, the fact that someone is not FMLA eligible or has exhausted FMLA leave is not an absolute barrier [to leave]. Most circuits agree with the EEOC, with the 7th Circuit a notable outlier on this issue."
[see SHRM's article: What You Need to Know About … the Americans with Disabilities Act.]
State Laws
State laws may provide employees with greater protections than the FMLA does.
For example, in New Jersey, the hours eligibility requirement under the New Jersey Family Leave Act (NJFLA) is only 1,000, rather than 1,250.
In addition, the NJFLA specifically provides that under certain circumstances, when an employee is furloughed due to an employer curtailing operations because of a declared state of emergency, up to 90 days of the furlough will be considered time in which the worker has been employed. This makes the employee less likely to lose eligibility for NJFLA as a result of a furlough, noted Linda Hollinshead, an attorney with Duane Morris in Philadelphia.
Connecticut also provides family and medical leave to employees who have only 1,000 service hours in the 12-month period preceding leave, Batsch said. Other states, such as New York, don't impose a minimum hours-of-service requirement for certain types of family and medical leave, she added.
Many states and localities have their own leave laws with different requirements, some of which were passed as a result of the pandemic, Armstrong Halber said.
Employers' Choice
The bottom line is that "the FMLA is the floor, not the ceiling," Armstrong Halber noted.
"An employer can grant additional leave at any time," she said. "Some employers have considered suspending their employees' eligibility hours—treating them for seniority, benefits and FMLA purposes as though they were working during the time they were on furlough."
An employer can demonstrate to employees that it values them by providing them with leave they would have otherwise been entitled to had they not been furloughed.
"For other employers, this creates other issues," Armstrong Halber said. "Employers who have been struggling during shut-down or restricted operations may be relying on their workers to be back at work in order for the business to survive."
Whatever the employer's position, the employer will need to calculate employee eligibility for furloughed employees who are returning to work and should communicate with those employees how the employer intends to treat the furlough time, she said.
Employers should also remember to administer leave consistently—both to preserve employee morale and avoid discrimination claims, Batsch said. "This consistent application is key, regardless of whether employers provide only that leave which is required to be provided or elect to provide more expansive leave options."