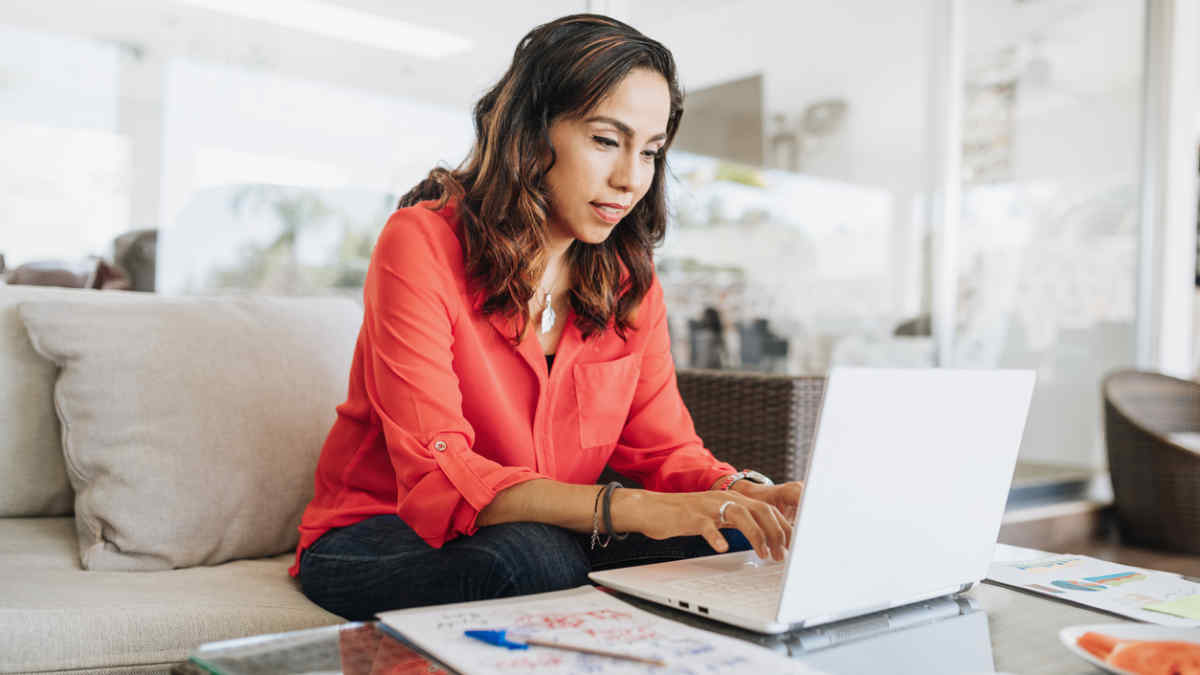 ​Best-selling author Martin Yate, a career coach and former HR professional, takes your questions each week about how to further your career in HR. Contact him at the e-mail address at the end of this column.
LinkedIn is a networking platform designed to help you reach out to others in your field, meet people with similar work backgrounds and interests, and build a robust professional network.
In August 2020, LinkedIn announced that it had 170 million users in the U.S., making it a prime spot for recruiters and headhunters to search for new job candidates and for companies to post job openings.
[Join SHRM or renew your membership by Dec. 16 and receive a free SHRM tumbler. Use code: Tervis]
Leveraging this useful job-hunting tool demands that you first invest thought, time and effort to create a highly effective profile. It will need to focus on a specific target job to attract the most useful contacts. Once you have a minimum of 50 connections and three endorsements, along with a detailed work history that expands on the details in your resume, LinkedIn regards your profile as complete. You can then start to make the most of the platform.
Searching the Database
You can search through LinkedIn's database for contacts all over the world (more than 575 million members worldwide) who:
Have the same or a related job title.
Have the same or a related job title and work for employers within commuting distance.
Work or have worked for a company you are interested in.
Live in an area or country you've targeted for relocation.
You can also get profiles on companies and see who has viewed your profile. Knowing who viewed your profile is often overlooked but is very useful, because the people looking at your profile are looking for people like you and are worth approaching for a connection.
Leveraging LinkedIn Groups
LinkedIn Groups are online meeting places for professionals who share a common interest. There are thousands of special-interest groups where you can find the people most likely to help you shape your future for the better. You can belong to up to 100 groups—far more than you'll probably ever need. Look for groups with members who have titles, qualifications and professional interests similar to yours. If you want to relocate, reach out and establish relationships with people who are in the region where you plan to live and work.
Using Group Discussions
All groups have ongoing conversations (known as threads) that give you unique opportunities to expand your professional network. You can break the ice and introduce yourself to the group by liking some of the comments in some of the threads. Then you can approach the writers of the comments with a request to connect. Here's an example: "Hello, James. I admired your comments on managing a remote workforce. Most enlightening. Thanks. Can we connect? Sincerely, Martin Yate."
Most people will accept your request, and your professionally focused network will grow. The bigger it gets, the more benefit others see in being connected to you.
If the people you want to connect with are group members but not active on the discussion groups, you can still approach them for a connection based your shared interests.
Joining groups that help you make connections with people from your profession should be a primary goal—these are the contacts who can help you find and land your next job.
Being a Source of Knowledge
When building robust networks, you need to give as well as get. You can increase your visibility by starting threads based on your own observations or beliefs.
However, the Internet has trolls who get their jollies by insulting and picking arguments with others. Don't get into arguments with trolls because they will never stop or give up. The most likely outcome of engaging with a troll is looking like a fool, so it's best to ignore them and engage in activities that make it difficult for them to attack you.
Achieve this by curating quotes from thought leaders that are likely to interest fellow group members and keep you protected from personal attacks. Find these quotes by reading journals related to your profession and using information-gathering tools such as Google Alerts. You can introduce the content to the group with a post that reads, "Saw this yesterday on ____, and if you missed it, I think it's worth a read." Then add a link to the original publication.
You can also use tools such as Hootsuite to post the information on your other social networks. When you do this with care and sincerity, you can expand your colleagues' and your own knowledge base, and you will be seen as a team player and useful source of information.
You can likewise collect job postings that aren't the right fit for you. Once a week or so, make a post like this: "I'm an HR business partner in transition, and I often stumble across opportunities that aren't right for me but could be for you. Let me know if you are interested." Add the links to the job posts. Someone in your group will likely return your gestures by sharing their leads with you.
Nurturing Social Networks
Most people let their social networks wither once they are settled in a new job, believing that all is now well again and will stay that way. Such naivete lets their brand and visibility die along with their networks.
While I sincerely hope not, you may well find yourself in transition again. If you continuously nurture your professional network, that move will be all the easier.
I met a guy over 12 years ago, and every month since, I've received a good-natured cartoon or joke from him. If ever he reached out asking for help, I'd drop everything to make an effort to say thanks for the smiles.
Have a question for Martin about advancing or managing your career? From big issues to small, please feel free to e-mail your queries to YourCareerQA@shrm.org. We'll only publish your first name and city, unless you prefer to remain anonymous—just let us know.