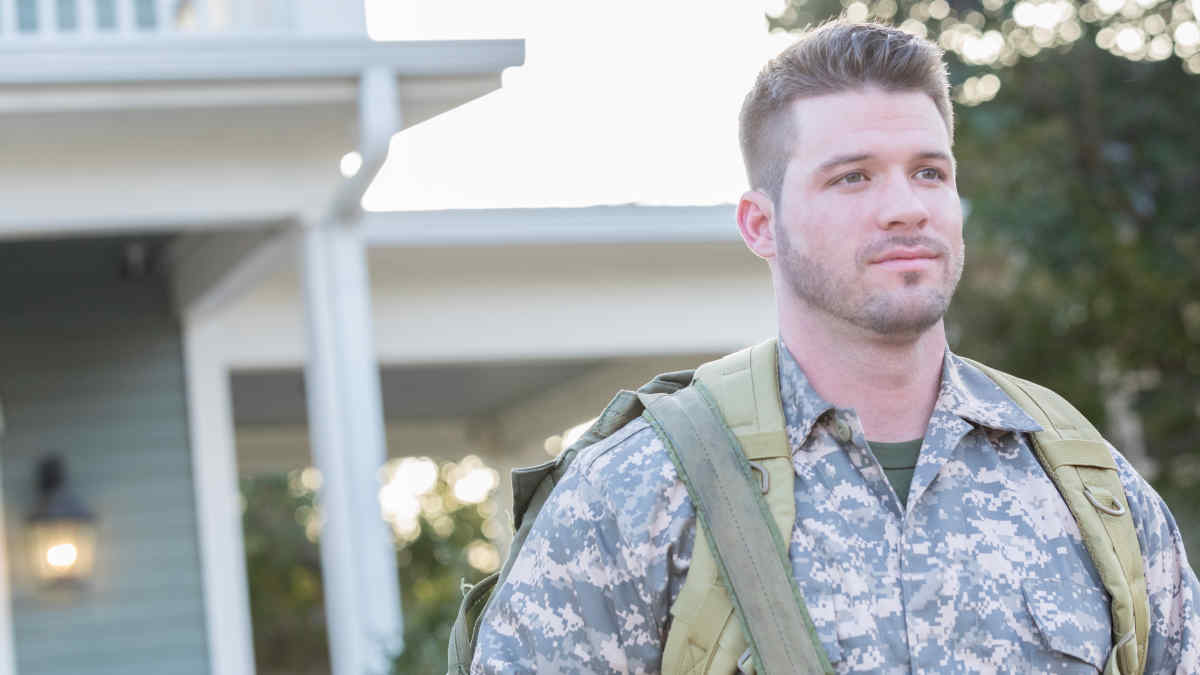 Employees who take time off for military service or training have certain job protections under the Uniformed Services Employment and Reemployment Rights Act (USERRA), and employers should note that USERRA may provide more-expansive rights than other employment laws.
"Many employers do not realize that USERRA applies even if they employ only a few employees," observed Elizabeth Voss, an attorney with Dykema in Dallas. Some employment laws don't apply to small businesses. For instance, Title VII of the Civil Rights Act of 1964 and the Americans with Disabilities Act cover employers with 15 or more employees, and the Family and Medical Leave Act (FMLA) covers businesses with at least 50 employees. USERRA, however, covers all employers.
[Are you a small business with big legal questions? Check out the new SHRM LegalNetwork.]
Employers should review USERRA guidelines from the U.S. Department of Labor and the Veterans' Employment and Training Service (VETS).
USERRA leave benefits should be at least as generous as the leave benefits employers offer under other time-off policies, said Norma Zeitler, an attorney with Barnes & Thornburg in Chicago. For example, if an employer allows its employees to accrue sick time or vacation time while on another type of leave, employees on USERRA leave may be entitled to the same benefit. "Thus, it becomes important to carefully draft leave policies," she said.
Notice and Documentation
USERRA's notice and documentation rules are significantly different from the FMLA's requirements, Voss noted. Under USERRA, employees are generally required to provide their employers with advance notice of their leave unless notice is impossible, unreasonable or otherwise can't be given because of military necessity.
While the regulations strongly recommend that employees provide at least 30 days of advance notice, no specific amount is mandated. The notice may be provided by the employee or an authorized military officer and doesn't need to be in any particular format (such as in writing).
Employers may be surprised to learn that they typically can't require employees to provide their military orders or other documents before granting a military leave of absence, Voss said. An employer is allowed to require documentation, however, if the employee applies for reinstatement after a military leave of absence that exceeded 30 days.
'Escalator' Principle
While the FMLA requires employers to reinstate workers to the same or an equivalent position upon return from leave, USERRA generally requires employers to rehire eligible service members in an "escalator position." This means that the employer should treat service members as if they were never away from work when determining what position to place them in, Zeitler explained. Employers should consider factors such as:
The employee's pre-military service performance.
How similarly situated performers advanced during the employee's period of military leave.
Whether the service member is qualified for the escalator position or can become qualified through reasonable efforts by the employer.
If employees aren't qualified for an escalator position, they must be returned with full seniority to their pre-military service position or the next best role.
More Nuances
Don't assume that employees are only protected by USERRA if they are "ordered" to serve, Zeitler said. Employees are covered even if they volunteer to serve.
USERRA generally allows employees to take cumulative leave for up to five years, but there are some exceptions, including for initial enlistments that last more than five years, periodic National Guard and Reserve training duty, and involuntary active duty extensions and recalls, particularly during a national emergency.
Employers should keep in mind that returning service members have four basic rights, noted Cristina McNeiley, an attorney with Barnes & Thornburg in Chicago. Service members are entitled to:
Prompt reinstatement (generally in a matter of days, rather than weeks).
Accrued seniority (including the rights and benefits that are determined by seniority) as if they were continuously employed.
Training or retraining and other accommodations.
Special protection against being fired for six months to a year (depending on the length of service) unless the termination is for cause.
Additionally, employers must make reasonable efforts to accommodate a veteran's disability.
Check State Law
"All 50 states have laws governing military leave in some fashion," said Timothy Weatherholt, an attorney with Fisher Phillips in Louisville, Ky. Employers should carefully review state military leave laws because they vary widely and may provide broader protection than USERRA.
Further, many states provide similar protections as USERRA to members of the state militia or state National Guard, Voss noted. Additionally, while USERRA does not require employers to pay employees while they are on military leave, many states have laws requiring public employers to provide paid military leave. In California, for example, state employees may take up to 30 days of paid leave for military service each year.
HR's Role
Employers should have a military leave policy, and HR practitioners should review how compensation and benefits rules apply to employees who are on military leave.
"If the employee is currently covered under the employer's health insurance plan, the organization must make arrangements for continuing the coverage in compliance with USERRA," Weatherholt said. Additionally, employers should be careful not to dock pay when an employee who is exempt from the overtime requirements of the Fair Labor Standards Act takes leave for part of a workweek.
When military leave is requested, employers should document the date of the request and the anticipated length of the absence. "If the employee notifies you of his or her orders verbally, send an e-mail confirming the conversation," Weatherholt suggested.
Be sure to address USERRA in anti-discrimination policies and training. Supervisors may be aware of their obligations under Title VII, Voss noted, but they may not know that offhand comments about a service member's absences may lead to a discrimination claim.