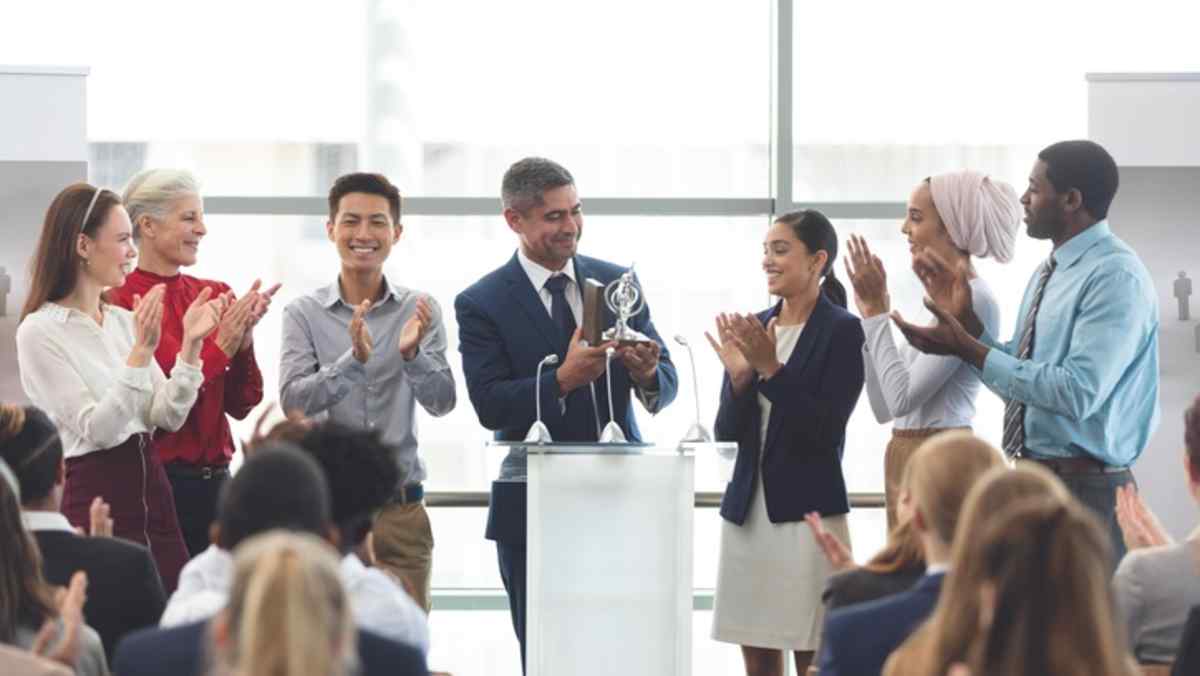 Whether it's work schedules or health benefits, employees prefer to have options rather than a blanket approach imposed by their employer. The same is true with employee achievement rewards, which recognize employees for their successes—and by doing so, help to increase employee motivation and engagement with their organizations.
Recognition awards also help to reinforce behaviors aligned with company goals and values. Some rewards, however, can fail to deliver the outcomes that employers are hoping to achieve.
"Imagine contributing to a project that saves the company thousands of dollars a year and getting a company coffee mug, regardless of whether or not you actually drink coffee," said Alex Powell, U.S. director of client culture and engagement at Reward Gateway, an employee recognition and rewards software firm.
Customizing Rewards
Employers should hold conversations with employees about what rewards they'd actually prefer, Powell advised.
A similar view was expressed by Jordan Peace, CEO of personalized benefits provider Fringe. Some employees might go for a sweatshirt with the company logo, while others favor lunch with a senior executive or a gift card to a home supply store, he explained. "Employers should give employees options and the flexibility to choose what rewards best meet their particular needs," Peace said. "Receiving branded swag might be far less valuable to an employee than getting money or points they could use toward grocery deliveries, a streaming service or child care help."
For other employees, Peace said, "the best reward might be making a donation to a nonprofit with a mission that's personally meaningful."
Customizable rewards "are meaningful because they meet real-life employee needs, and meaningful rewards make people happy," he added. "Employees want to feel supported and seen by their employers, and they'll be evaluating their loyalty based on how they were treated and respected."
[SHRM members-only toolkit: Managing Employee Recognition Programs]
Increasing Engagement
"Research shows that employee appreciation scores increase when a leader personalizes the recognition experience," said Meghan Stettler, director of the O.C. Tanner Institute, which develops employee recognition strategies and rewards programs.
The Institute's 2021 Global Culture Study, based on responses from more than 40,000 workers worldwide at companies with 500 or more employees, showed that 70 percent of employees felt recognition is most meaningful to them when it is personalized.
That doesn't always happen, however. Only about half of employees believe their leader understands how they want to be recognized, and about one-third of employees report that the way they receive recognition makes them feel uncomfortable. Some employees, for instance, would take a pass on receiving recognition awards entirely rather than be recognized too publicly.
The most popular alternatives to being recognized in a group setting—for those who are uncomfortable with public recognition—are one-to-one discussions with a manager or simply being verbally thanked, Stettler said.
Favorite awards for extra effort, the survey found, include:
Experiential gifts, such as a tour of a vineyard or a pizza-making workshop.
Staying Timely
To make the reward experience memorable and motivating, timing is also key. The closer the reward is delivered to the event being celebrated, the better it reinforces employee behavior.
For more than half of the 2,000 U.S. adults responding to a January Employee Appreciation Survey by Blackhawk Network, an issuer of gift and prepaid cards, the impact of a reward would be lessened if it took too long to receive it. Respondents defined "too long" as:
A day (7 percent).
A week (24 percent).
Two weeks (24 percent).
A month (23 percent).
More than a month (22 percent).
"As employers design incentive programs this year, it is critical to select rewards that feel special, can be deployed quickly, and have digital redemption capabilities," said Jeff Haughton, Blackhawk Network's senior vice president for incentives, corporate development and strategy.
Using Digital Platforms
Many reward program vendors use gamification strategies. "Gamifying the rewards process means employees can clearly and quickly see how their behaviors contribute to earning rewards, and they become even more motivated to reach the next level," said Brea Giffin, director of partnerships at digital rewards platform Sprout Wellness.
Ways to "gamify" achievement rewards include using digital platforms where employees are awarded points based on achieving certain milestones. Employees can redeem their points for specific rewards that they choose, typically through the same platform.
Data collected from these platforms can also help employers learn more about how and when to best reward employees to drive motivation.
"The right technology should integrate seamlessly with other HR technologies and provide powerful analytics that can be turned into future actions by the employer," said Powell.
These platforms should prioritize ease of use and accessibility, so employees know exactly how they can redeem their rewards and what those rewards are.
"Nearly a year into the COVID-19 pandemic, technology continues to play a critical role in facilitating a simple yet personalized rewards experience across frontline and remote workers," Stettler said. "Leading organizations with a culture of appreciation focus on creating a flexible rewards program that encourages everyday efforts, rewards results and celebrates employees."
Joseph Romsey is a freelance writer based in Boston.
Related SHRM Articles:
Employee Recognition & Rewards: 11 Ideas to Improve Retention, SHRMBlog, August 2019
Put Recognition in Your Employees' Hands, SHRM Online, October 2018
Using Recognition and Other Workplace Efforts to Engage Employees, SHRM Survey Findings, January 2018
Related SHRM Resource:
SHRM's Guide to Employee Recognition Vendors