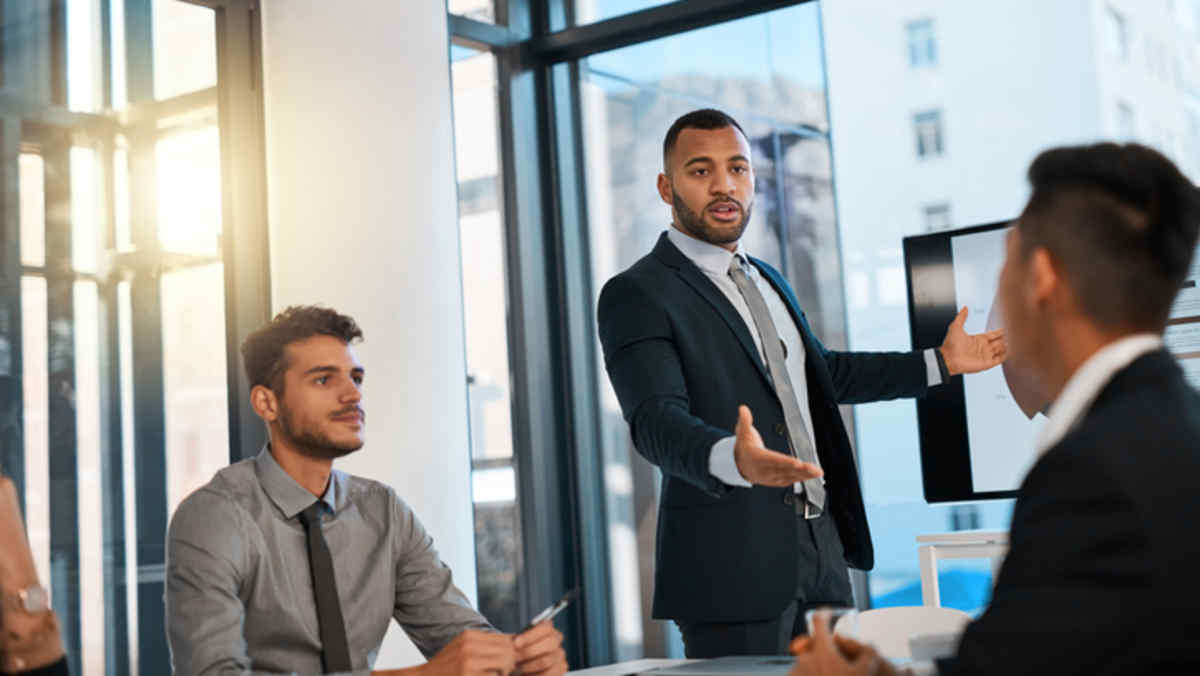 ​HR leaders faced an uphill battle in winning approval for new technology investment last year as budgets contracted and most new spending was directed to remote-work infrastructure. But should the economy begin to rebound this year as vaccines roll out—and if HR applies its newfound leverage acquired during the COVID-19 pandemic—getting new spending approved for HR technology upgrades or replacements may become easier.
For example, some experts believe that, as organizations downsize their workspaces due to having fewer workers onsite, they may be more willing to invest savings in new, user-friendly technologies to ensure employees have the right tools to maximize their productivity and efficiency.
That's not to say that getting funds for new technology will be easy in 2021. Gallagher's 2020 HR Technology Pulse Survey found many HR leaders still find it difficult to convince their organization's top decision-makers of the need to spend on HR technology. The top reason for that challenge is leadership "doesn't understand the value of the investment," according to survey respondents.
Tips for Winning the Pitch
Successfully pitching new investments starts with knowing what kind of business case the C-suite prefers, said Dan Staley, global HR technology leader for advisory and research firm PricewaterhouseCoopers (PwC). Staley said one of the most frequent mistakes HR leaders make is delivering the wrong presentation to top executives.
For example, while some executives might expect a total cost of ownership (TCO) analysis—which goes beyond per-user pricing costs to include expenses like software configuration, user training, ongoing technical support for upgrades and more—others might favor a simpler cost/benefit analysis or a mix of quantitative and qualitative benefits a new technology investment might deliver.
"It depends on how the organization feels culturally about HR," Staley said. "I've seen some cases where CHROs used an improved employee experience as the basis for getting new technology investment approved without the need for a full financial analysis. But I've seen just as many cases where the C-suite wants a ROI analysis for the next two to three years. Sometimes they want a balance of quantitative and qualitative benefits."
Here are some strategies Staley said he sees CHROs use with success to gain approval for technology replacements or upgrades.
List the quantitative benefits. Leading with the quantitative benefits of a proposed investment sets a good tone and establishes quick credibility with chief financial officers (CFOs) or chief investment officers (CIOs), Staley said. For example, demonstrate how a new payroll or workforce management system can help reduce unreported payroll "leakage"—unexpected or unintended spending on labor—or how a new technology platform that will manage a burgeoning number of contingent labor contracts can save large sums of money over time.
Quantitative benefits also might include demonstrating how investing in a new recruiting system, driven by artificial intelligence, can reduce time-to-fill in volume hiring scenarios and directly impact revenues, or how a new technology could help eliminate fines tied to compliance requirements.
Link HR technology investment to finance tech investment. More CHROS are winning approval for spending requests by linking HR cloud technology proposals to related investments in finance cloud systems.
The rationale for the pairing is a desire to boost performance and productivity, reduce duplication of work, and create a strong ally in the CFO, Staley said. "Pairing HR and financial cloud applications together on a single platform can provide benefits in terms of support resources, more seamless integration between the two applications and sharing of common data elements," he said. "It also can save on software subscription costs and make it easier to manage upgrade schedules."
According to a 2019 global survey from MIT Technology Review, 35 percent of respondents said they were planning to create a shared finance and HR function within the coming year. Survey respondents were senior managers from finance, HR and IT across a breadth of industries.
The partnership has another key benefit when it comes to selling new investments internally, Staley said. "Often times when you pitch a proposal this way, the CHRO has a close ally in the CFO and sometimes even a CIO because it's an integrated platform play," he said. "That increases the odds of success because HR leaders aren't striking out on their own."
Tie qualitative benefits to business objectives. Qualitative or "soft dollar" benefits from technology purchases carry more weight with skeptical C-suite leaders when they're tied to business goals. For example, it's usually easier to sell a new e-learning platform when there's a need for enhanced sales training to support a new product launch or when new worker-safety training is needed to meet changing compliance requirements.
"You're not cutting costs per se with these investments, but you're helping to achieve key business goals," Staley said.
Socialize targeted investments early and don't "under scope" cost factors. Communicate early with the C-suite regarding the range of costs connected to new technology and don't overpromise. "Account for implementation or configuration costs, support needed from other business groups and IT to make the implementation successful, and training expenses," Staley said. "You want a well-thought-out case that captures ongoing as well as one-time costs."
Beyond Cost Savings: A New Approach Gains Traction
Art Mazor, a principal and global HR transformation leader for Deloitte Consulting headquartered in New York City, said HR leaders are increasingly having success making the case for new technology investment with an approach that goes beyond cost cutting or headcount reduction.
"The business case should be about unlocking value rather than just saving money by itself," Mazor said. "There are always opportunities to automate in ways that reduce costs, but what we find is more CHROs are gaining buy-in when they demonstrate how technology investments will help them access scarce talent differently, how it will elevate worker capabilities differently or how it will enable employee engagement differently. All of these gains have quantifiable value even though they're not as cut-and-dry as cost reduction."
For example, Mazor said 70 percent of respondents in a recent Deloitte survey on the usability of workplace technologies reported they face the frustrating scenario of having to enter the same data into multiple systems to get tasks done. "That kind of friction creates a cascading effect around engagement and productivity," he said. "More HR leaders are able to make the case for technology investment now based on the need for digital experiences that allow employees to conduct their work more simply, faster or efficiently."
Creating a positive employee experience has climbed near the top of senior leaders' priorities, Mazor said. The No. 1 concern of executives in Deloitte's new 2021 Global Human Capital Trends study was employee well-being, a reflection of challenges workers have faced during the pandemic. The Deloitte study found more organizations are taking well-being beyond addressing work/life balance to incorporate well-being into work and technology experiences themselves.
Dave Zielinski is a freelance business writer and editor in Minneapolis.