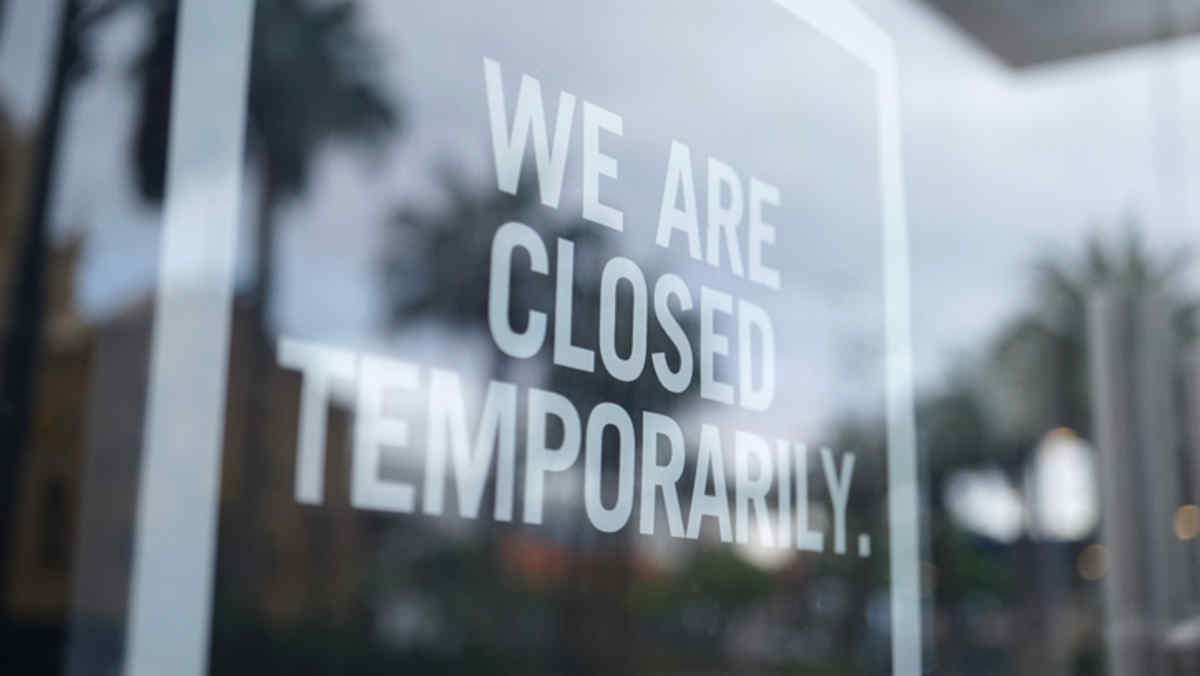 Seven months of job growth ended in December 2020 as U.S. payrolls fell by 140,000, according to the latest employment report from the Bureau of Labor Statistics (BLS).
The downturn was driven by a sharp decline in jobs in the leisure and hospitality sector, which lost 498,000 jobs as states began to reimpose restrictions on businesses amid a resurgence in COVID-19 cases.
Unsurprisingly, 2020 was the worst year of job loss on record. Over 9.4 million jobs were lost by year-end, overtaking the 5 million jobs lost in 2009 during the Great Recession. The coronavirus pandemic led to 22 million job losses in March and April 2020. About half of those jobs have been recovered since then.
"Today's jobs report offers an alarming economic bookend to 2020," said Daniel Zhao, Glassdoor senior economist. "Rather than simply tapping the brakes, the economy is actually being thrown in reverse. Unemployment stagnated at 6.7 percent as closures and declining demand forced businesses to once again furlough and lay off workers."
The most recent surge in coronavirus cases is once again battering the U.S. labor market, said Nick Bunker, an economist at the Indeed Hiring Lab. "The economic fallout from this wave of cases is hitting the industries and workers pummeled hardest by the initial damage before they fully bounced back from that first hit. This is a particularly vivid reminder that we cannot get back to any semblance of normal until the pandemic is under control."
Andrew Challenger, senior vice president of global outplacement and business and executive coaching firm Challenger, Gray & Christmas said that the loss of jobs will not end before the pandemic is abated. "The longer the pandemic continues, the longer it takes for vaccines to be administered, the greater the destruction of jobs and businesses, particularly small businesses, will be," he said. "We likely will not see the full ramifications of this downturn until years after the pandemic ends, when we get a better picture of just how many jobs were wiped out completely during this period."
Economists expect the economic outlook to improve in the coming months as COVID-19 vaccines are distributed and additional stimulus is injected into the economy.
Bunker pointed out that the BLS reporting period in mid-December is "reflective of the time when coronavirus vaccines were not rolled out and federal fiscal policy was still deadlocked. Hopefully the recent legislation can help build a bridge to a time when vaccines are fully rolled out and the labor market can sustainably heal."
The roughly $900 billion aid and stimulus package was signed into law at the end of December.
Devastation to Hospitality Continues
Seventy-five percent of the decrease in employment in leisure and hospitality last month was in bars and restaurants (-372,000 jobs), as cold weather coupled with the resurgent pandemic once again shuttered these venues.
"Job creation in leisure and hospitality fell with the temperature in December, as rising COVID-19 cases made indoor service unsafe and falling temperatures made outdoor service uncomfortable," said Julia Pollak, a labor economist at ZipRecruiter, an online employment marketplace in Santa Monica, Calif. "ZipRecruiter data clearly showed that the coldest parts of the country experienced the largest declines in job postings in December."
Employment also fell in casinos and recreation (-92,000) and in hotels and motels (-24,000). Since February 2020, employment in leisure and hospitality is down by nearly 4 million jobs.
"Until the coronavirus is defeated, workers and businesses in the leisure and hospitality sector are at its mercy," Bunker said.
There were some employment gains in December as well, Pollak said, including in professional and business services (161,000 new jobs), with a large gain in temporary help services (68,000); retail trade (120,500), construction (51,000), transportation and warehousing (46,600), health care (39,000) and manufacturing (38,000).
Residential construction is now at a post-Great Recession high, up 16,000 from its prior peak in February 2020, said Robert Dietz, chief economist and senior vice president for economics and housing policy at the National Association of Home Builders in Washington, D.C.
Furloughs Rise
The unemployment rate holding at 6.7 percent may seem like positive news but is also deeply concerning, Bunker said. "Stagnation in the face of elevated joblessness is a recipe for continued pain for the millions thrown out of work," he said. "Even then, the data do show a rise in employers shedding workers, or at least temporarily, as temporary layoff unemployment rose in December."
The number of workers on temporary layoff increased by 277,000 last month to 3 million. "The increase is the first from April as businesses are once again forced to furlough workers," Zhao said. He added that permanent layoffs fell to 3.4 million in December from 3.7 million. "After spiking early in the crisis, permanent layoffs have not increased further in the last few months, offering a case for cautious optimism that the current spike in unemployment could be reversed once the vaccine is widely adopted," he said.
The December report showed a modest rise in long-term unemployment and no change in the labor force participation rate.
"The overall result of the service sector going into a temporary deep freeze were an increase in the number of workers on temporary layoff, a large increase to 4.6 million from 3.9 million in November in the number of people who said they were prevented from looking for work due to the pandemic, and a spike in unemployment among teenagers and Hispanics, two major worker groups heavily concentrated in face-to-face service industries," Pollak said.