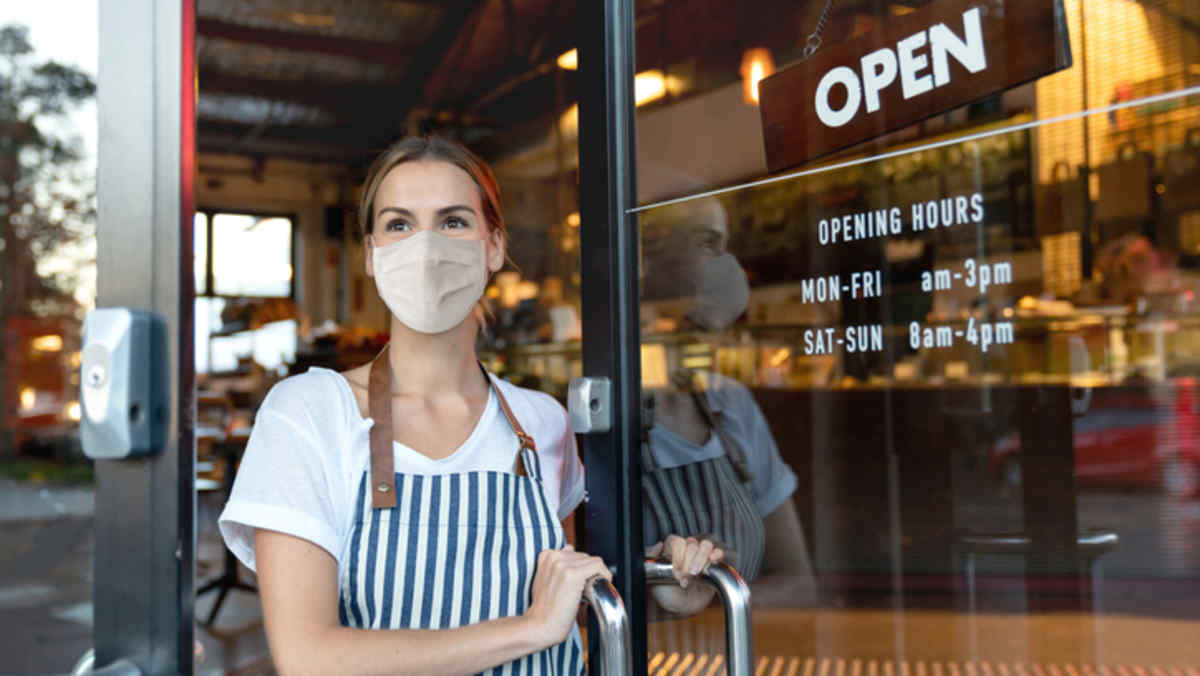 ​Job-posting activity in the U.S. is proving resilient, if slowing down from gains made this summer, according to labor market sources.
The number of advertisements for job openings on Indeed is 13 percent lower year-over-year as of Nov. 13, but significantly better than the low point of 39 percent below the previous year's trend on May 1. The trend in job postings improved in May, June and July, but started to stall in August, said Jed Kolko, chief economist at the Indeed Hiring Lab.
Julia Pollak, labor economist at online employment marketplace ZipRecruiter, said that the number of job postings on the site rose 12 percent between September and October, and is continuing to grow at a similar pace in November. Nearly 90 percent of 230 industries tracked by ZipRecruiter saw postings rise in October, and Pollack said that job posting activity is nearing pre-pandemic levels.
Like Indeed, job ads on ZipRecruiter also hit a low point in May, after the coronavirus outbreak triggered stay-at-home orders and widespread business closures.
Glassdoor data also show steady labor market progress in October—a solid 3.3 percent increase month-over-month in job openings. "Job openings are still over 600,000 short of pre-crisis levels, indicating continuing softness in labor demand," said Daniel Zhao, a senior economist and data scientist at Glassdoor. "However, demand for workers is bouncing back faster than during the Great Recession, as we've seen over a million job openings added since demand bottomed out in May. The labor market is on an upward trajectory."
Rhea Moss, director of data insights and customer intelligence for iCIMS, a recruitment software company in Holmdel, N.J., said job openings, applications and hires continue to trend upward based on data from its 4,000 customers, indicating that another wave of hiring before the end of the year is likely.
Hiring will have to accelerate to recoup all of the 22 million jobs lost in March and April. Approximately 12 million of those jobs have been recovered so far, according to the Department of Labor (DOL). Employers are hiring—the private sector added over 900,000 jobs in October, including in leisure and hospitality, retail and construction, but a lot more needs to happen to return to a healthy norm.
ZipRecruiter shows month-over-month increases in jobs for hotels (+13 percent), gyms (+13 percent), restaurants (+8 percent), warehousing (+9 percent), delivery (+10 percent), and real estate (+20 percent). But postings are still well below last year's trend in many sectors.
"Job postings have fallen most in occupations directly affected by the coronavirus such as hospitality and tourism, and arts and entertainment," Kolko said. Hospitality and tourism postings are down 47 percent. Postings in higher-wage professional sectors like software development and banking are also down, he said.
iCIMS reported a steady increase in the demand for health care workers, with job-opening activity up 23 percent from January. However, job applications in October were down 19 percent from the start of the year, suggesting that health care professionals may be hesitant to start a new position during this time, Moss said. There has been a notable decline in applications overall from job seekers, according to iCIMS.
Glassdoor data show retail job posts increased 2 percent month-over-month in October, which is generally the peak time for holiday job openings. "The pandemic is still suppressing retailers' demand for seasonal workers below last year's levels," Zhao said.
Transportation and warehousing job openings have surged 14.6 percent on Glassdoor as businesses prepare for increased holiday spending online. "The rise of e-commerce is driving demand for transportation and warehousing workers as well as a similar increase in interest from workers themselves who may be looking for seasonal jobs that require less direct exposure to customers," Zhao said.
Kolko added that job postings are near or ahead of 2019 levels in several goods-related sectors.
"Driving, loading and stocking, construction, manufacturing, beauty and wellness, and dental postings are above last year's trend," he said. "Some of these sectors are rebounding as people get services they postponed earlier in the pandemic. But other in-person services like food prep and child care haven't recovered as much."
Part-Time Jobs Have Rebounded
Part-time job ads on Indeed have already recovered lost ground. "In late March, as COVID-19 began exerting its toll on the labor market, the share of part-time job postings declined, which is not all too surprising as service-related industries with a higher share of part-time roles took the initial brunt of shutdowns," said Daniel Culbertson, an economist at the Indeed Hiring Lab.
"The relatively quick rebound in the share of part-time job postings, accompanied by a decline in the share of full-time postings, could be a sign that employers are relying on more flexible part-time workers in an effort to cope with the uncertainty created by the COVID-19 crisis," he said.
Before the pandemic, part-time job ads accounted for about 12.5 percent of Indeed job postings; the share of part-time postings now sits at 14 percent, largely driven by retail.
A 'Bad Sign'
The DOL's latest Job Openings and Labor Turnover Survey report showed 6.4 million job openings in September, an increase of about 100,000 from August but down from 7 million a year earlier. Available jobs are dwarfed by the 11 million people counted as unemployed in October. A total of 20 million people collect some form of unemployment benefits.
"The fact that there was not much change in the latest job openings data is a bad sign for this labor market recovery," said Nick Bunker, economic research director for North America at the Indeed Hiring Lab. "The quits rate, a sign of worker confidence, was also very similar to the prior month. For signs of a strong labor market recovery, both of these numbers need to rise."
The report's measures are getting back to their pre-pandemic levels, Pollak said. But "we would ideally want job openings and hires to be much higher than before the pandemic to pull us out of the 10 million-deep jobs hole the pandemic has created."
The outlook for jobless workers looking for a new job has worsened, Bunker said. "Using a measure of unemployment that more fully captures permanent unemployment, the ratio of unemployed workers to job openings increased in September. Hiring isn't speeding up, and, if job openings are any indication, it is unlikely to do so in the near term. We need to see hiring moving at a faster clip to avoid lasting damage."