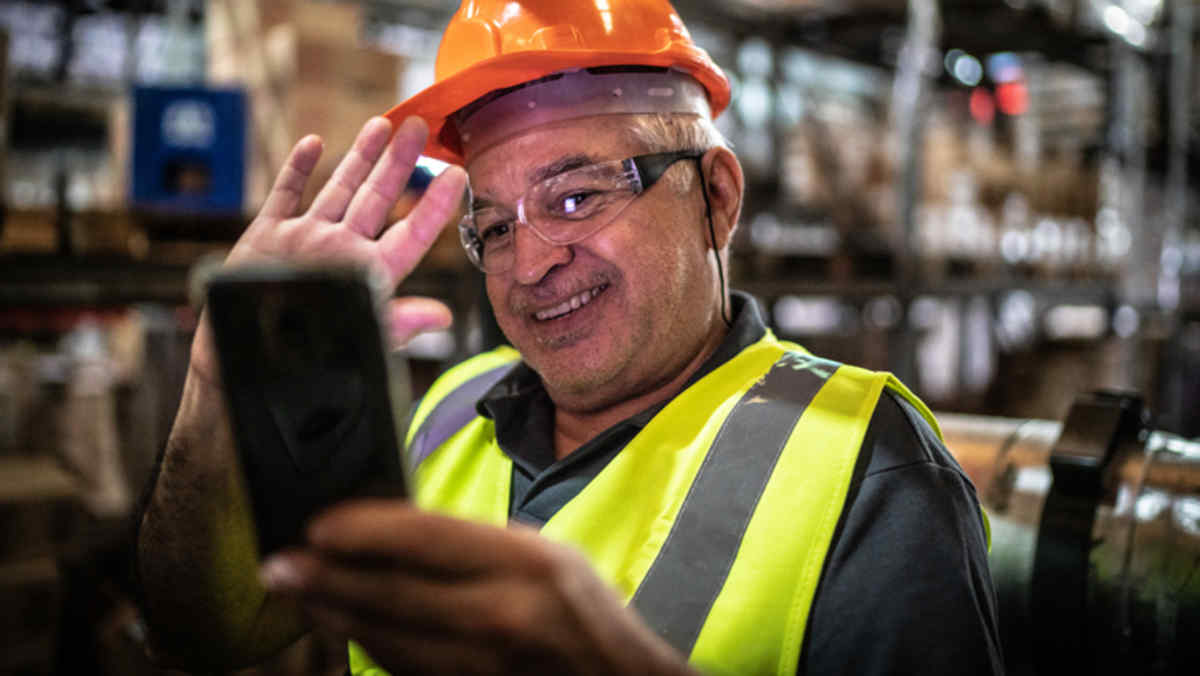 ​When situations are constantly changing, how can your company make sure your staff navigates those changes instantly? Just ask Amy Contreras, head of learning and development (L&D) at Uber Freight, the logistics arm of Uber. Launched in 2017, Uber Freight provides a technologically driven marketplace that replaces manual tasks in logistics management with digital processes. The company's cloud-based platform also connects shippers and carriers in the United States and Canada.
Many aspects of the logistics business change often. "Freight is very nuanced, and there are a million different things that can go well or that could go wrong on any given truck shipment," Contreras said.
To keep up with the trends, employees need to learn those changes quickly.
Company employees managing freight are tasked with everything from scheduling and tracking loads, providing shipper information on reporting a cargo damage claim, documenting a carrier's payment, tracking and location data, and adding new carriers into the system.
Employees have to adhere to particular processes and procedures. When a carrier is added to the system, there are safety checks to be done, insurance and payment information has to be uploaded, the carrier has to download the Uber Freight app, and their systems must be integrated to verify that they meet Uber Freight's compliance standards.
"When an account manager goes to our dashboard, they proceed with step 1 and enter information, then step 2 to enter more information," Contreras said. "If at any point our tooling changes, however, all of a sudden the procedure changes. The account manager won't know what to do next because they aren't sure what the correct order is. That's where L&D comes in."
Uber Freight has implemented live chats, just-in-time learning, video instructions and simulated learning tools. It uses Articulate Rise, a web application, to build online courses.
Because of these frequent changes, L&D works hand-in-hand with Uber Freight's product managers and teams, internal engineers, and others to make sure staff are trained to understand the applications and in turn explain their usage to end-users.
"We are involved from the beginning, so when there is a change that is going to be implemented in regard to technological use cases, L&D is looped in immediately," Contreras said.
Tie Training to Specific Objectives
In an IDC research paper titled Critical IT Skill Development: Using Pluralsight to Solve Three Use Cases, Cushing Anderson, program vice president, IT education and skills for digital transformation at IDC, identified four actions that he recommends L&D leaders take to tie their learning plans to specific business and performance objectives:
Identify the IT goals the L&D program can influence.
Collaborate to develop L&D initiatives that will result in meaningful contribution to IT projects' success.
Secure agreement between L&D and IT on the program elements to ensure the target learners will participate in the learning initiative, and the program results are worth the investment in time and money.
Align IT skill development providers with business and learning objectives to maximize impact and success.
"Beyond these important milestones, the devil will be in the details, and every organization—and even every program—will be constructed to meet different objectives and constraints," the IDC report said. "But with effectively aligned L&D programs, IT skill-development initiatives will proceed more quickly, achieve greater results, and position the broader business for greater success."
Aligning business objectives with the L&D function hasn't always been easy to achieve in part because it often involves change management in business workflows.
"Change management is a competence that most organizations need to be better at and that is directly related to agility," Anderson said. "The internal willingness to change what I do means I need guidance and I need an external assist to tell me what needs to be changed. If you are going to be good at changing directions, stopping and pivoting, you need the people that are able to pivot, and they need to be told where to pivot to in a clear way."
Contreras said her L&D team's ability to succeed depends on aggressive and intentional partnerships with the leadership teams across business units.
"At Uber Freight, L&D works closely with leadership teams in IT, business operations, marketing and other business units to make sure that we are informed about upcoming changes," she said. "If a new product is launched or specific changes are made in the software format, training often takes weeks of lead time in order to build and get comfortable with the product."
One example of the challenges the company faces occurred earlier this year when it prepared to launch a custom-built tool designed to support the workflows of the company's teams that track loads that are sorted, ordered and prioritized.
The L&D team participated throughout the development of the tool and had meetings with the instructional designer. L&D and IT leaders agreed to a launch date and time.
"We prepared the training which was to occur about 48 hours ahead of launch, but the launch was delayed by two weeks," Contreras said. "What happens to the learners' knowledge in that two-week timeframe if they are not using this new tool? It's gone in a flash."
She added the training was rescheduled to within 48 hours of the new launch date to ensure the information was fresh in learners' minds.
"We have to be advocates of the learners' experience and make sure they are getting the knowledge in a relevant timeline where they will be able to turn around and apply the knowledge, so they just don't forget it," Contreras said.
"Senior leaders need to agree that the training is valid, and the line-level leaders have to realize that they will be responsible for coaching and holding folks accountable after the training is done," she said.
Nicole Lewis is a freelance journalist based in Miami.