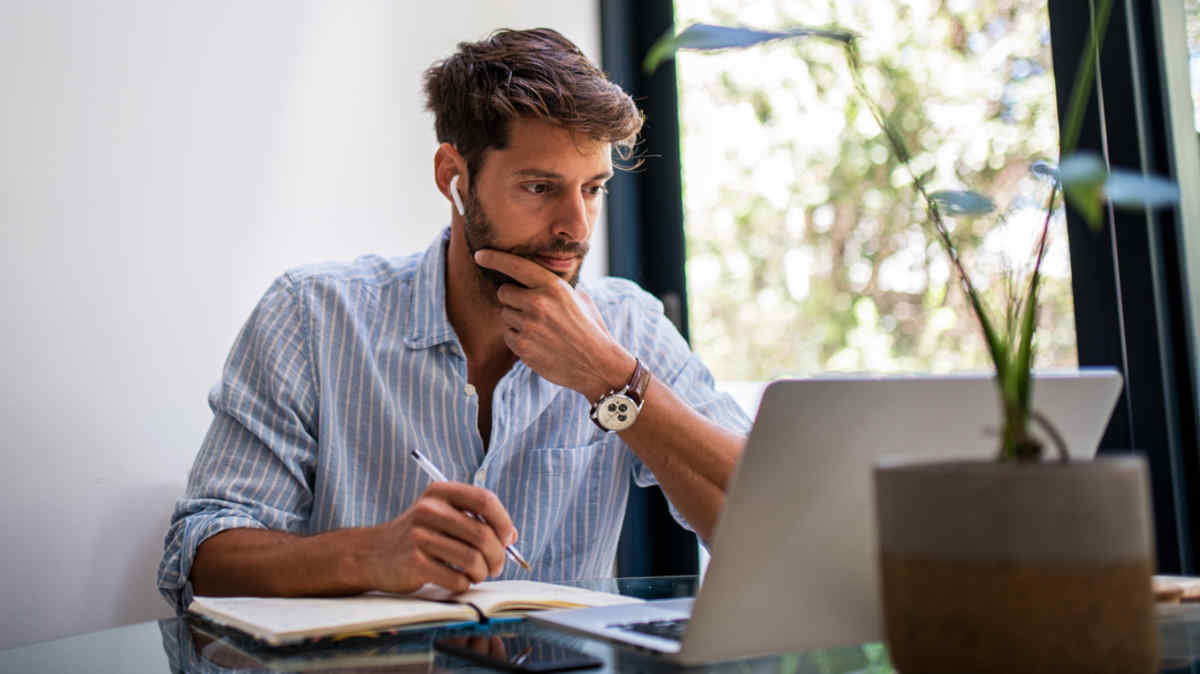 ​Congratulations, you are the proud holder of a SHRM-CP or SHRM-SCP credential! Now that you have achieved this great accomplishment, it's time to move on to the next leg of your journey: recertification, the mandatory process by which you will maintain your credential.
The recertification process ensures that all SHRM credential-holders continue to demonstrate the level of expertise set forth in the SHRM Body of Competency and Knowledge (SHRM BoCK), the foundation of SHRM certification and the roadmap for HR success.
There are two ways to recertify: by earning professional development credits (PDCs)—60 PDCs over the course of a three-year recertification cycle—or by retaking the exam. Your initial recertification cycle starts on the day you achieve certification and ends three years later, on the last day of your birth month. (If you do not complete the recertification process, your SHRM certification will expire, and the only way to regain your credential will be to retake the exam.) If you decide to recertify by earning PDCs, you can do so after one year into your three-year cycle, provided you have earned 60 or more credits.
Make a Plan and Get Started
Be intentional about recertifying. Start right away so you get the most out of the experience. Avoid the stress of rushing to meet your recertification deadline. Create a professional development plan that can be turned into action.
Identify your skills gaps and select resources to help close those gaps. Look into your organization's strategic and business plan or talk to your manager about opportunities to develop skills that can lead to professional and career growth.
If you are a SHRM member, check out the Competency Self-Assessment tool on the Accelerate Your Career page of the SHRM website. This tool can help you assess your HR proficiency and serve as a guide to direct your further development as a certified professional. You can also earn one PDC per year for each calendar year you complete the assessment.
Ways to Earn Recertification Credits
You can earn PDCs by participating in three categories of activities: Advance Your Education; Advance Your Organization; and Advance Your Profession.
Advance Your Education. Continuous learning is the cornerstone of SHRM recertification. This category focuses on learning, and the activities you can participate in are vast. You can earn all 60 credits in this area alone, if you wish. Qualifying activities can include conferences, seminars, workshops, college and university courses, webcasts, SHRM-approved books and podcasts. They can be virtual or in person and in instructor-led or self-paced formats.
Advance Your Organization. This category is all about applying the skills you learn on the job to support your organization's goals. Just about any on-the-job activity can qualify, as long as it aligns with one or more subject areas covered in the SHRM BoCK. To earn PDCs, you will be required to provide a summary of the activity. Some examples of qualifying activities are researching an employee engagement survey and creating new initiatives based on the results; designing and establishing a new wellness program; and creating new policies or initiatives for Americans with Disabilities Act accommodations to ensure workplace accessibility.
Advance Your Profession. This category is about giving back to the HR profession. You can earn PDCs by creating and giving presentations; conducting research and producing published works; performing HR-related volunteer work; and holding a professional membership in an HR or HR-related organization.
Customized Support for Your Efforts
SHRM's goal is to make the recertification process a convenient and personalized experience. We support you in learning the way you want, at a pace that fits your lifestyle and schedule. For customization at your fingertips, use the SHRM Certification App (for iOS or Android) to keep track of your PDCs, search for activities and confirm your status—anytime and anywhere.
Refer to the SHRM Recertification Requirements Handbook for additional details about the process, including information on PDCs, policies and procedures.
John Austin is SHRM's manager of Certification Relations.