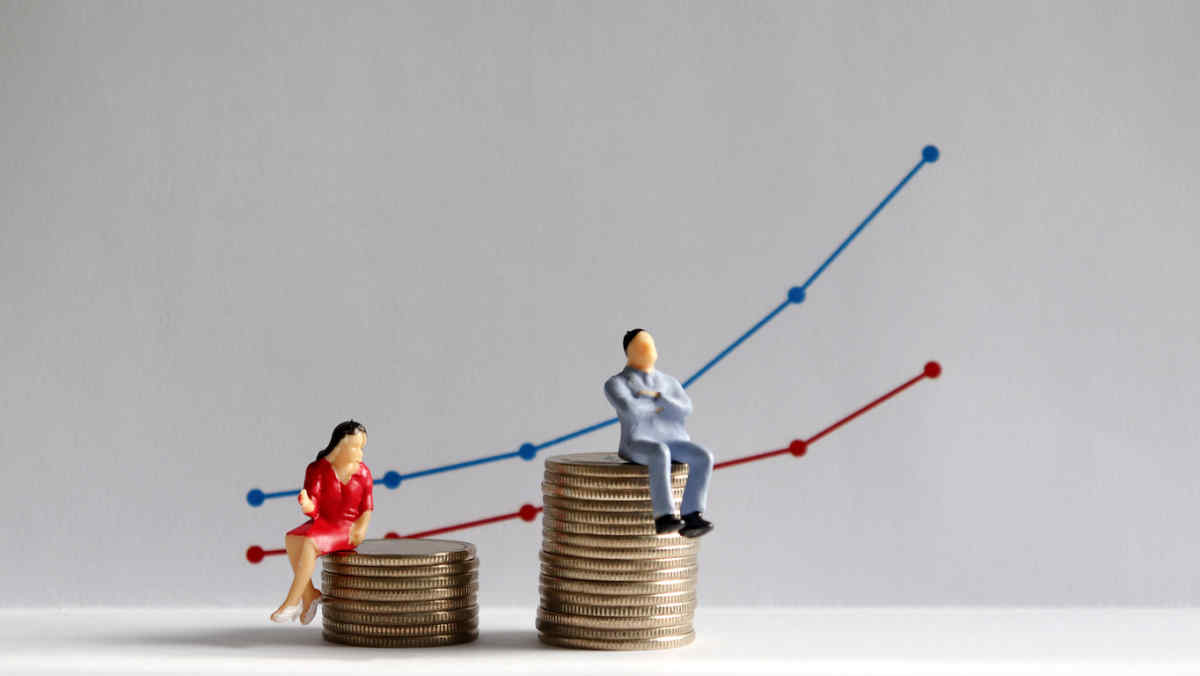 ​The gender pay gap closed by 6 cents between 2017 and 2020, with women overall earning 83 cents for every $1 their male counterparts earn, according to a new report released in time for U.S. Equal Pay Day on March 24.
Women earn less, on average, than men, and so must work longer for the same amount of pay. Equal Pay Day, which originated in 1996 as National Pay Inequity Awareness Day, references how many days into the current year women had to work to earn as much as men did the previous year.
[SHRM members-only toolkit: Managing Pay Equity]
The wage gap narrowed across all age categories in those three years. Women ages 25 to 30 years old saw the most uptick, with the female-to-male salary ratio increasing from 0.79 to 0.86, representing a 7-cent gain.
Employers are moving to fix the wage gap discrepancy, often by focusing on entry-level workers, according to Lexy Martin, head of research at Visier, a computer software company headquartered in Vancouver, British Columbia.
"What I'm seeing in the HR industry is a move towards increasing pay in general, especially for women," Martin said "Often, this is a part of a minimum viable pay initiative for early-stage workers. It's also easier to close the wage gap at that early-earnings stage than it is for higher-earnings stages. In general," she added, "there's also work going on at all age brackets to bring women closer to pay equity."
Women age 35 to 40 have increasingly made gains since 2017 in the share of manager positions—correlating, the report noted, with pay equity levels reaching nearly 90 cents.
"That increase for women ages 35 to 40 is in line with what we are seeing with our Gender Equity and Manager Divide research, where organizations are getting women back to work after maternity leave faster and on a manager track. And, of course, women may also be feeling the need to come back to work faster to not miss out on the opportunities the manager track can present."
The wage gap is greater for most women of color, according to the Equal Pay Day Campaign. For every $1 earned by white, non-Hispanic men, Latina women earn 55 cents; Native American women earn 60 cents; Black women earn 63 cents; and Asian and Pacific Islander women earn 85 cents.
The Wage Gap
Visier forecasts that at the rate the wage gap is closing, based on its findings, women could achieve pay equity in about nine years. Other projections are not as rosy. The Institute for Women's Policy Research, for example, estimates pay equity won't be reached until 2059. The American Association of University Women (AAUW) projects that women won't achieve pay equity until 2093.
Repercussions of pay inequity extend into retirement: A lifetime of lower earnings means less in Social Security and pension earnings.
There are various factors contributing to the pay gap, including differences in state pay discrimination laws and policies, unequal hiring practices, corporate cultures that promote or financially reward men, and state or regional differences.
The gender pay gap varies substantially between states, Business.org pointed out in its third-annual pay gap report. Wyoming has the largest pay gap, with women earning 35 percent less than men overall, it found, while Vermont has the smallest pay gap, with women earning 9 percent less than men overall. Mississippi has the lowest average salary for women at $33,140.
And some regions may have primary industries dominated by men, which tend to pay better than those dominated by women. The industry can't explain away all pay discrepancies, however. The AAUW found, for example, that female physicians and surgeons as a group are annually paid $19 billion less than their male peers.
On the other hand, some industries favor women: They earn 6 percent more as producers and directors and 5 percent more working as office and administrative support, according to Business.org.
What Employers Can Do
Visier noted in its report that while the gender wage gap is closing overall, women are still paid 17 cents less per dollar than men on average.
"We are seeing organizations close the wage gap and improve equity of representation as they address improving diversity, equity and inclusion more holistically with people analytics," Martin said.
SHRM Online collected the following actions employers can take toward creating parity:
"As managers are paid significantly more than nonmanagers, the closing of the Manager Divide could … help usher in more gains for women in the longer term," Visier said in its report.
"Tools like cohort analysis enable organizations to identify groups of women that stay based on tenure criteria, who they worked for and how their work history progressed. Compare them to those who started at the same time and in the same role who left the company to determine the reasons for both staying and leaving––and make informed changes based on the data," Martin said.
Organizational network analysis, she added, can reveal differences associated with gender, "allowing organizations to supplement areas where women are not getting the support they need through mentoring and learning and development opportunities.
"This can be used to assess network size and the proportion of senior and cross-hierarchy relationships among female employees … and create the nudges employees need to consciously develop the right networks within the organization for their own personal development and career progression."