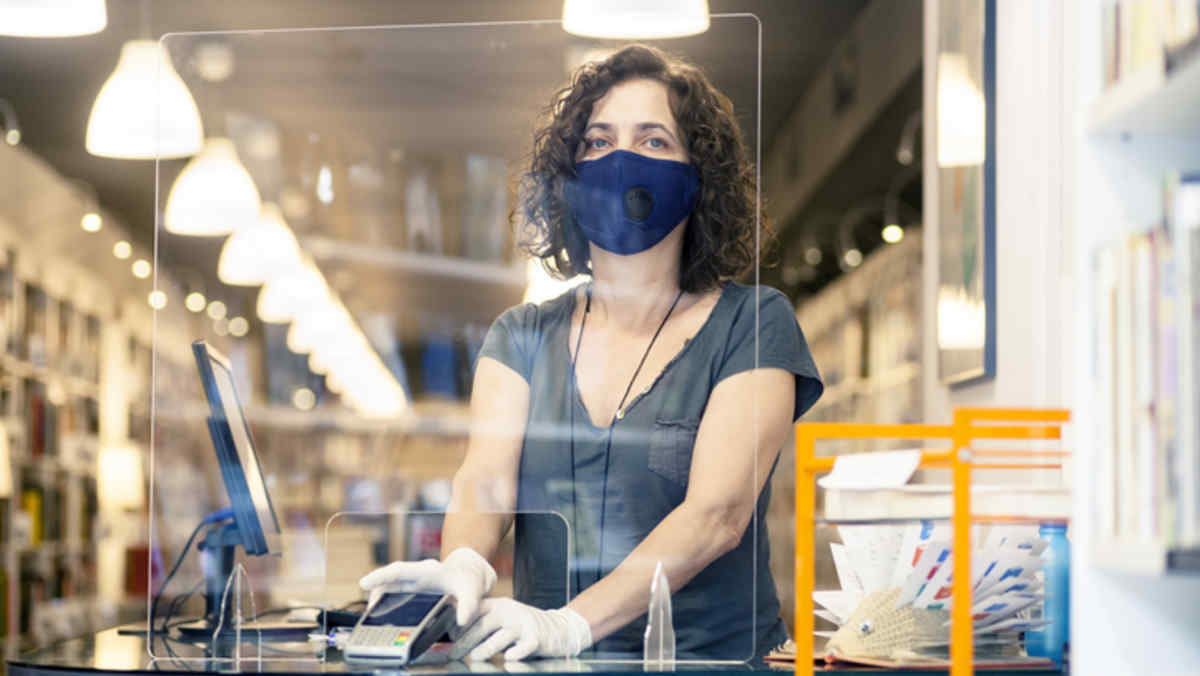 ​The holiday hiring season has begun, but initial signs indicate it will be very different from years past. In-store hiring is down as more roles have shifted to logistics, e-commerce and novel positions that have emerged as a result of the coronavirus pandemic. Perhaps more surprising, job-seeker interest is also down, even though unemployment is higher than it's been in years.
It's still uncertain exactly how the COVID-19 pandemic will reshape holiday hiring, but it seems that the public health crisis is exacerbating a trend that was already in motion: Online shopping is becoming a larger share of the retail experience, causing seasonal hiring to move from stores to warehouses and call centers.
"The pandemic has thrown typical holiday hiring patterns off," said Andrew Challenger, vice president of global outplacement and executive coaching firm Challenger, Gray & Christmas. "Consumers are spending more online than they did in 2019, and, to accommodate the increase, online retailers as well as transportation and warehousing companies have been doing a lot of hiring. Retailers, particularly those with a strong online shopping infrastructure, are anticipating high demand but are struggling to figure out how many hires will be made to accommodate holiday sales."
AnnElizabeth Konkel, an economist at the Indeed Hiring Lab, said that with so much uncertainty, employers aren't rushing to bring on large numbers of seasonal workers. Job postings on Indeed were down 11 percent year-over-year in late September, when seasonal hiring should be picking up.
"It's no mystery what's depressing demand for seasonal workers: uncertainty about coronavirus," Konkel said. She added that the public health crisis has upended revenue forecasts, shopping patterns and consumer spending, reflected in part by reduced store capacity and supply chain shortages.
Meanwhile, loading and stocking jobs at warehouses have tripled their share of total seasonal job postings from previous years, while the share of sales jobs continues to fall.
There's also been a shift this year from temporary seasonal jobs to regular year-round full- or part-time positions, falling from 2019 when 54 percent of seasonal jobs were temporary to 37 percent this year.
"In previous years, a much larger portion of seasonal hiring was aimed strictly at handling holiday demand, whereas this year, many employers apparently want to prepare for the holiday season while also boosting permanent headcount as they recover from the initial coronavirus shock," Konkel said.
Some of the country's largest retailers recently made seasonal hiring announcements:
Walmart said it would hire more than 20,000 seasonal employees in its e-commerce fulfillment centers to prepare for an expected increase in online shopping this holiday season.
Target plans to hire 130,000 seasonal workers, doubling the number of employees dedicated to curbside pickup, expanding staff at distribution centers, and hiring people to specifically focus on safety and cleaning.
Amazon will add 100,000 workers this holiday season, half the number hired last year.
UPS announced plans to hire 100,000 seasonal employees—5,000 more than in 2019—and FedEx will hire 70,000 holiday workers, 15,000 more than last year.
Safety First
The public health crisis has forced companies to make changes to their workplaces and workforces, even creating new roles dedicated to tasks like curbside pickup, sanitizing shelves and checking temperatures at the door.
"This holiday season will likely look different by location and region due to the differing regulations regarding the virus," Challenger said. "While the holidays are usually a time when retailers are desperate to attract crowds to their stores, one constant with COVID-19 precautions is that most stores are now concentrating on how to provide a safe shopping experience."
Findings from a recent survey of 300 retailers employing over 5,000 workers, conducted by the Workforce Institute at UKG (Ultimate Kronos Group), show that retailers are taking steps to ensure employee and customer safety:
83 percent will offer curbside options this season, compared to just 44 percent in 2019 and 34 percent in 2018.
83 percent will require employees and customers to wear masks.
80 percent will clean more frequently.
73 percent will enforce social distancing.
67 percent will provide personal protective equipment for staff.
55 percent will conduct employee health screenings before each shift.
50 percent will monitor and limit store occupancy.
90 percent said it's important that their stores implement a contact tracing program before the holiday season begins, but only about half say it's likely this will happen on time.
"Retail stores continue to demonstrate remarkable resilience as they evolve to provide more curbside pickup, online options and augmented staff roles to keep the shopper and employee experience alive this holiday season," said Amanda Nichols, senior manager, retail, hospitality, and food service practice at UKG. "While two-thirds of U.S. retailers believe their business will not only survive but emerge stronger from this pandemic, they must also acknowledge the tenacity of their front-line workforce—who are keeping their brick-and-mortar businesses afloat while facing legitimate risks—and invest in technology and processes to make employees' experience at work as safe and engaging as possible."
Job-Seeker Interest Wanes
The number of people searching for seasonal work is down 38 percent from last year, according to Indeed. "It seems counterintuitive that during a time of high unemployment, job seekers aren't as eager for seasonal jobs as in the past," Konkel said. "But, as with most trends these days, coronavirus is the reason."
She attributed the decline to multiple factors, including health concerns with onsite employment and a lack of child care. "Meanwhile, six months into the crisis, search terms related to working from home are still among the fastest growing," she said.