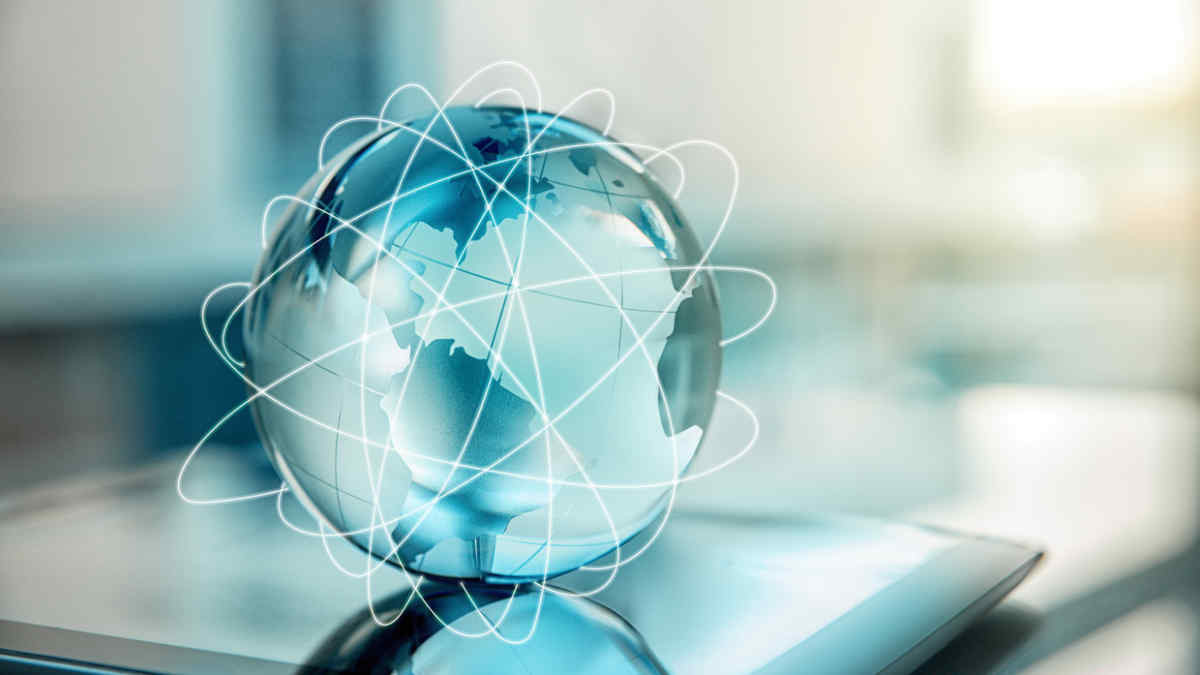 ​Remote work will be a talent magnet in coming years and must be viewed as a long-term investment, according to recent global research conducted by the Society for Human Resource Management (SHRM), Oxford Economics and SAP Success Factors. But remote work is merely the tip of the iceberg in emerging trends during the pandemic, found the report, The Future of Work Arrives Early: How HR Leaders Are Leveraging the Lessons of Disruption.
Other trends include:
Training programs are being overlooked at a time when they have never been more critical, despite employee motivation to reskill. Investment in learning programs for reskilling and upskilling varies around the world, with Mexico and India most likely to be planning to spend in this area. Development efforts appear to be particularly lackluster in the U.S., according to the report.
The two-tier workforce—made up of people who can work remotely and those who must be onsite to do their jobs—is creating big challenges for HR and business leaders. The sharp bifurcation of the workforce into remote and onsite cohorts requires HR to think hard about meeting varying employee needs while maintaining consistent organization goals, policies and culture.
Social justice, economic inequality and worker well-being should be a focus at organizations in practice, not just in press releases.
HR must respond to the global pandemic and economic crisis with a focus on local regulation. Government programs in economies as varied as Brazil and Germany have stabilized employment, while others struggle to protect their economies, the report stated.
Country-by-Country Reactions
Survey respondents expressed confidence in their organizations' ability to cope with the evolving realities of work, with more than 8 in 10 saying their organization has effectively handled new ways of working and that most employees have adjusted well to the new processes.
Of 10 surveyed countries—Australia, Brazil, Canada, China, Germany, India, Mexico, Spain, the U.K. and U.S.—the U.S. respondents had the most positive response to whether their organizations effectively handled new ways of working in response to COVID-19. Of the U.S. respondents, 96 percent said their organizations had effectively handled the new ways of working. Brazil and China also had high positive response rates on this question: 91 percent each.
Respondents in the other surveyed countries answered in the affirmative as follows:
Australia: 80 percent.
Canada: 86 percent.
Germany: 66 percent.
India: 88 percent.
Mexico: 87 percent.
Spain: 86 percent.
U.K.: 84 percent.
Responses to whether employees have adjusted well to new ways of working were positive as well, ranging from 78 percent in Mexico to 94 percent in the U.S.
When asked whether office workers and field workers have had very different experiences during the lockdown, 66 percent of U.S. respondents and 67 percent of German respondents said that they had.
Respondents in the other surveyed countries agreed as follows:
Australia: 74 percent.
Brazil: 77 percent.
Canada: 75 percent.
China: 72 percent.
India: 85 percent.
Mexico: 79 percent.
Spain: 75 percent.
U.K.: 71 percent.
"Around the world, companies say they have taken or plan to take steps to increase their flexibility regarding remote work, for which there is substantial employee demand," the report stated.
Remote Work Is Not Always an Option
Remote work is not an option for many people, the report noted. "Nearly half our respondents say most workers must be onsite to do their jobs," the report said.
Outside the U.S., respondents are less likely to say employees have what they need to work remotely, the report noted.
"Adequate access to technology for remote work is no guarantee that an employee's specific needs are met," the report said. Other complex factors, such as access to child care, cultural expectations around gender roles, and financial and personal circumstances, also play a major role.
The consequences of these inequities are beginning to emerge. In the U.S., 1.1 million people left the workforce in August and September—nearly three-quarters of whom were women. "Research suggests that many are struggling with child care and work/life balance," the report said.
Other Remote-Work Challenges
"Employees who regularly work remotely struggle with unplugging after work, loneliness, difficulties with collaborating and communication, distractions at home, and staying motivated," said Ashley Prickett Cuttino, an attorney with Ogletree Deakins in Greenville, S.C. "It is especially important to maintain a personal connection between employees and managers."
Set out expectations about remote work, including when it is allowed and when it isn't, said Erin Schilling, an attorney with Polsinelli in Kansas City, Mo. "If in-person attendance is essential for a position, then employers should make that clear. Employers should also be prepared to articulate why it is essential."
Employers have struggled with workers in some roles not maintaining their usual productivity, noted Arielle Eisenberg, an attorney with Cozen O'Connor in Miami. For these workers, "employers can help their employees stay productive while teleworking by providing clear work hours," she said.
"Many employers and employees have voiced their concerns about the isolating impact of remote work," said Alex Desrosiers, an attorney with Fisher Phillips in Orlando, Fla.
"For both onsite and remote employees, the lack of human connection has presented one of the greatest challenges," said Katy Willis, an attorney with Burr & Forman in Mobile, Ala. Onsite workers may miss interacting in person with the many colleagues of theirs that are telecommuting due to the pandemic.
"Managers and supervisors should maintain regular communication with their teams by conducting regularly scheduled Zoom meetings, teleconference calls and individual check-ins," said Carole Spink, an attorney with McDermott Will & Emery in Chicago. Employers should "encourage employees to take care of their personal needs and make sure that they understand the various benefits and programs available to them."