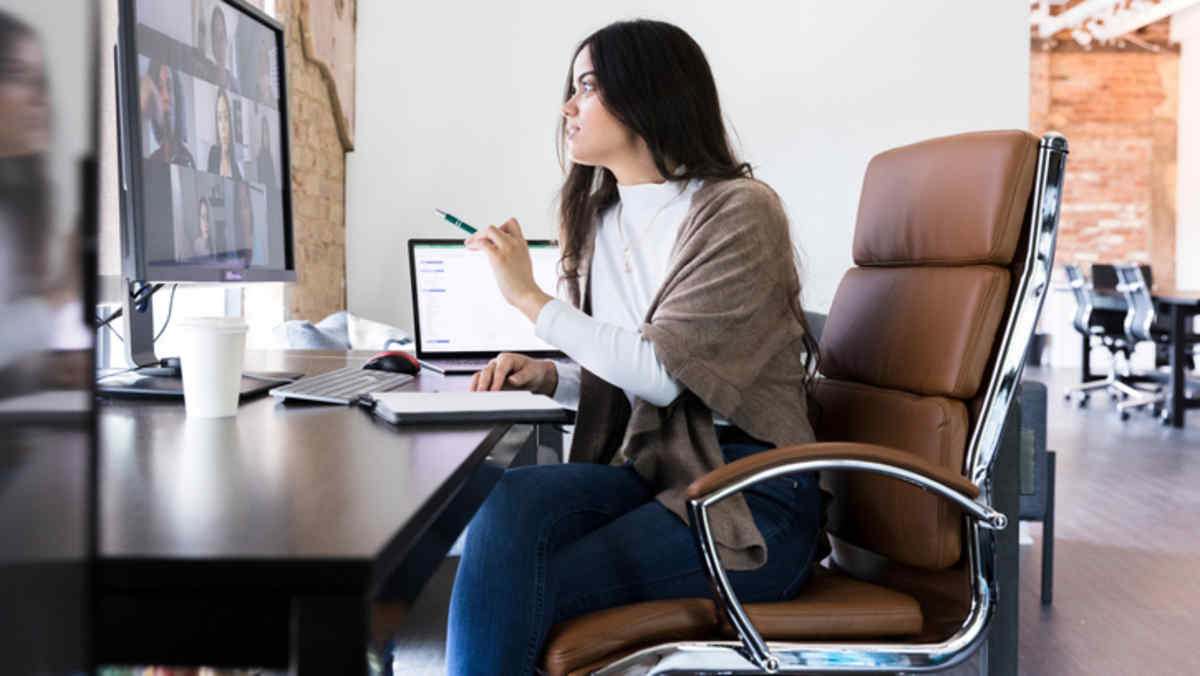 ​Many small IT firms that let their office leases expire and switched to remote work are looking at new ways to enrich their employees' work experience—usually over Zoom and Slack and often without the help of an HR manager.
Ian White is the founder and chief executive officer of ChartHop, a company that develops software for HR teams. In October 2019, the company began operating out of a WeWork office in Brooklyn, N.Y., that accommodated the firm's team of nine employees.
"We had plans to add more employees and work out of this beautiful office that had about 15 desks," White said. "It was just a great spot for us. By mid-January 2020, the company had signed a six-month agreement with WeWork and everybody was happy and productive. We loved the office space."
But by the first week of March, as the coronavirus began to spread, ChartHop closed its office and asked employees to work remotely. Since then, the company continued its remote-work policy, ended its $12,000-per-month lease in July and began focusing on its workforce in different ways.
White also serves as ChartHop's HR manager and considers how to make up for the loss of various aspects of in-person office communications.
"When workers are in an office, you can pick up things about how somebody is feeling or how they are doing and it's just more than you can pick up over a virtual Zoom meeting," he said.
White moved his once-a-week staff meetings to twice weekly over Zoom; in addition to discussing company projects and work plans, employees now discuss their health, child care and other family matters.
The company has also implemented a program it calls FlexFridays, which encourages employees to take off every other Friday to do whatever they desire.
"As a manager, you have to be mindful and aware of everything that your employees are going through. What became clear to me as this pandemic went on is that we could be successful in our remote-work environment," he said. "We were able to adapt our processes and our team communications on Slack and Zoom, and, for me, having more time at home with my son, who is starting to crawl and walk and talk, is very meaningful."
He added that the money he's saving each month will go toward providing compensation and helping staff improve their home offices.
Elevate Security, a San Francisco-based cybersecurity company, is also managing a remote workforce, and the company's chief executive officer, Robert Fly, is also the firm's de facto HR manager.
The 3-year-old company has 33 employees in Berkeley, Calif., and Montreal. Since March 2020, employees have been working remotely, and the company didn't renew its office lease when it expired in June. For the last several months, Fly has been adjusting to working from home, which hasn't been easy.
"It's a little bit strange," he said. "I used to go into the office every single day, so it does feel a little bit weird. The biggest thing with this pandemic is how do you build and maintain relationships at a time when employees can't even meet in person."
He added that it's difficult to use Zoom to show gratitude, to replace one-on-one conversations or to open up in the same way one might during a face-to-face exchange.
"We did some work around board game nights, and we reinstituted something we call Elevate Meets where every week we pick two or three folks and they show off their pets or their hobbies," Fly said. "It's a chance for folks to connect over Zoom to discuss something other than work. The question for everyone is how do we stay connected and how can we be transparent, build trust and open up to co-workers as a team."
Unlike White, who said ChartHop intends to hire a dedicated HR leader within the next year and believes the HR role is a mission-critical hire for any startup, Fly said Elevate Security won't hire a dedicated HR manager or outsource the role.
"You can't outsource employee success and growth," Fly said.
Operating without an HR manager in a remote-work environment is going to be difficult, according to Brian Kropp, chief of research for Gartner's HR practice. The real issue isn't performance or productivity—it's retention.
"Employees working remotely are dramatically more likely to quit their employer compared to those who come into the office," he said. "People who work remotely compared to those who come into the office, on average, have lower-quality social and emotional relationships with their co-workers. They feel more isolated, more alone."
Kropp added that in a remote-work world, HR will have to better understand the emotional and social situations of employees in order to build tight connections that help employees succeed.
Another company that gave up its offices when its lease expired in July 2020 is Sound Commerce Technologies, a software firm in Seattle that paid $10,000 per month for office space. The company made the early decision that anything it might have done to support the office would be reapplied to its teams' home offices.
So, a volunteer group of software engineers drove a rented U-Haul truck across western Washington state to deliver desks, chairs, monitors and docking stations to employees who needed or wanted the items. The company also covers the cost of broadband upgrades to ensure good connectivity.
"The bigger concerns are staying connected as a team [and] maintaining our culture and alignment on product vision and priorities," said Eric Best, chief executive officer at Sound Commerce.
Since the staff began telecommuting, the company has used Zoom and Slack to host online happy hours and has conducted frequent, short meetings where people check in and then break out for specific conversations. The company has an HR manager and foresees building a team to manage talent and people.
Best said remote work brings other challenges, too. "Hiring has dramatically changed," he said. "We spend a huge amount of time online on calls with candidates in interviews that would otherwise take place in person. It's forced us to do a better job of documenting our processes and the value of our company and culture to new hires."
Nicole Lewis is a freelance journalist based in Miami.