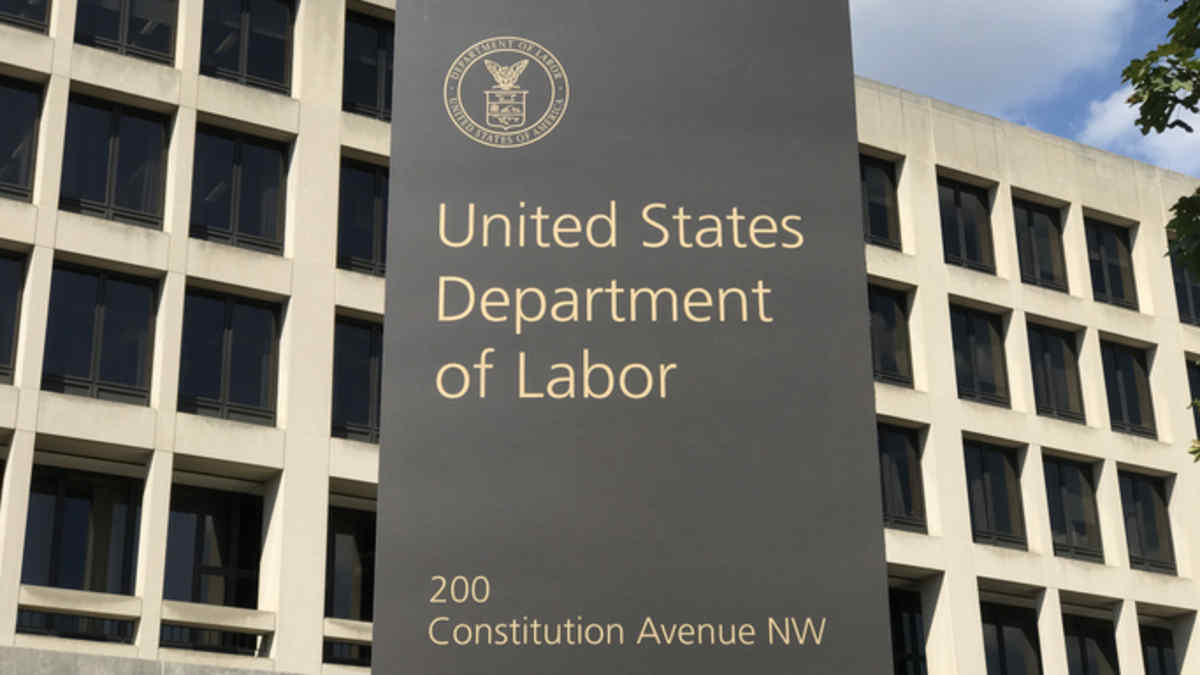 ​The Department of Labor (DOL) issued a revised final rule Jan. 14 requiring employers to pay skilled foreign workers significantly higher wages.
The new rule will restructure the prevailing wage system used in labor condition applications for employing H-1B visa workers and labor certifications for workers hired under employment-based permanent residence visas.
The DOL has determined that the existing wage methodology has led to program abuses, including undermining the wages and job opportunities of U.S. workers.
The revised final rule comes after three federal district courts struck down an earlier interim rule issued in October 2020 for not properly following federal rulemaking procedure. The revised regulation again raises wage minimums—though not as high as those initially sought—and allows a multiyear transition period for employers to adjust.
"The U.S. Department of Labor is taking these steps to strengthen wage protections, address abuses in visa programs and protect American workers from being undercut by cheaper foreign labor," said U.S. Secretary of Labor Eugene Scalia. "In response to the comments we received, the department has adjusted the wage levels used in the interim final rule to better reflect market wages and included provisions to smooth the transition to the new wage levels."
The rule is scheduled to go into effect March 15, but initial wage increases will not be imposed until July 1. Most positions will undergo an 18-month transition period, and further accommodations can be made for certain H-1B employees who, as of Oct. 8, 2020, have been approved for a green card or are eligible for an H-1B extension after six years.
Industry Reaction
"The prevailing wages are still unrealistically higher than what our clients tell us are market wages for occupations subject to H-1B sponsorship," said Andrew Greenfield, Fragomen Worldwide managing partner based in the Washington, D.C., office. "As a result, the rule's implementation would create hardships for employers that rely on international talent to supplement their U.S. workforces and consequently make these companies less competitive."
The increased wages will definitely impact U.S. companies, said Hendrik Pretorius, an immigration attorney and CEO of ImmiPartner, an immigration legal services firm based in San Francisco. "This is yet another attempt at pushing up wage levels in a manner that essentially makes obtaining an H-1B visa unrealistic for entry-level professional workers," he said. "Merely because someone is an entry-level worker certainly does not change the fact that their role is still a specialty occupation requiring at least a bachelor's degree level of education as required by the H-1B rules. The STEM [science, technology, engineering and math] talent gap will increase, employers will not be able to get the talent they need, [and] they will face challenges retaining this talent and will be negatively impacted."
One of the hardest-hit groups of workers will be international students who've graduated from U.S. schools and are eligible to work in the U.S. under the optional practical training program.
Wage Scale Explained
The DOL uses the Occupational Employment Statistics survey to determine prevailing wages for specific occupations in the geographic area of intended employment. When seeking H-1B visas or employment-based green cards for workers, U.S. employers must attest that they will pay the workers the higher of the prevailing wage or the actual wage paid to other employees with similar experience and qualifications.
There are currently four DOL wage levels based on the duties and requirements of the job:
Level I for entry-level employees.
Level II for qualified employees.
Level III for experienced employees.
Level IV for fully qualified employees with enough experience to plan, modify and approve standard procedures.
The new regulation raises wage minimums by about 20 percentile points at each of the four levels:
Level I will move from the 17th percentile to the 35th percentile.
Level II will move from the 34th percentile to the 53rd percentile.
Level III will move from the 50th percentile to the 72nd percentile.
Level IV will move from the 67th percentile to the 90th percentile.
The regulation still permits employers to continue to use alternative wage surveys instead of DOL prevailing wage data for labor condition applications and labor certification.
"Private wage surveys based on data from employers in each geographic area will become extremely important," Pretorius said. "These private wage surveys will, in almost all cases, undercut the prevailing wages provided in this rule. This will be a much more common practice, and it is yet to be seen how the DOL will react to this."
Some experts say that the tactic is risky, as the DOL doesn't always accept private wage surveys.
Wages Too Low?
Some experts believe that the new rule was designed to price H-1B visa holders and employment-based foreign workers out of the labor market by raising the required minimum wage to employ them. But the Trump administration and some on both the political right and left argue that the current wages paid to H-1B workers are, in fact, too low.
A May 2020 report from the Economic Policy Institute (EPI) found that 60 percent of H-1B positions certified by the DOL in fiscal year 2019 were assigned the two lowest prevailing wage levels, which were "significantly lower" than the local median salaries surveyed for occupations.
"Employers can reap significant savings by selecting the two lowest wage levels instead of the Level 3 median wage or Level 4 above-median wage," said Daniel Costa, director of immigration law and policy research at EPI.
Costa illustrated the following example of software developers in the Washington, D.C., metropolitan area: Employers hiring at Level 1 pay $75,000 versus the median wage for the job in the region—represented by Level 3 at $117,000. Those hiring at Level 2 pay $96,000.
Uncertain Future
SHRM and other organizations raised concerns with the previous version of the rule, which was the subject of federal lawsuits, and this rule may as well.
"Our firm, along with others, successfully challenged the initial attempt at this wage rule," Pretorius said. "Those cases were primarily based on rulemaking violations. The rulemaking procedures were followed more closely this time around. That said, much of this rule still contradicts the relevant H-1B and other statutes, and this is likely what the upcoming legal challenges will be focused on."
In addition, the incoming Biden administration could freeze the rule—along with other regulations finalized during the last months of the Trump administration—for review, or it could be repealed by a Democrat-led Congress under the Congressional Review Act.
"I doubt that the rule will go into effect without further modifications," said Maka Y. Hutson, an attorney with Akin Gump in Dallas. "The Biden administration is likely to delay the effective date of the rule, and ongoing litigation will continue because the plaintiffs are likely to amend their complaints and challenge the reasoning behind it. This will likely force the administration to either modify it or withdraw it altogether."
Greenfield believes that Biden "is likely to take a hard, critical look at these 11th-hour Trump administration regulations and at the very least suspend their implementation for some period of time. I also expect to see court challenges," he said.
It is not entirely clear how the Biden administration will view the wage rule, but his campaign has expressed support for the concept of increasing prevailing wages. His campaign platform mentions establishing a wage-based allocation process for temporary foreign workers and enforcement mechanisms "to ensure [employment-based visas] are aligned with the labor market and not used to undermine wages" or "to disincentivize recruiting U.S. workers" for in-demand occupations.