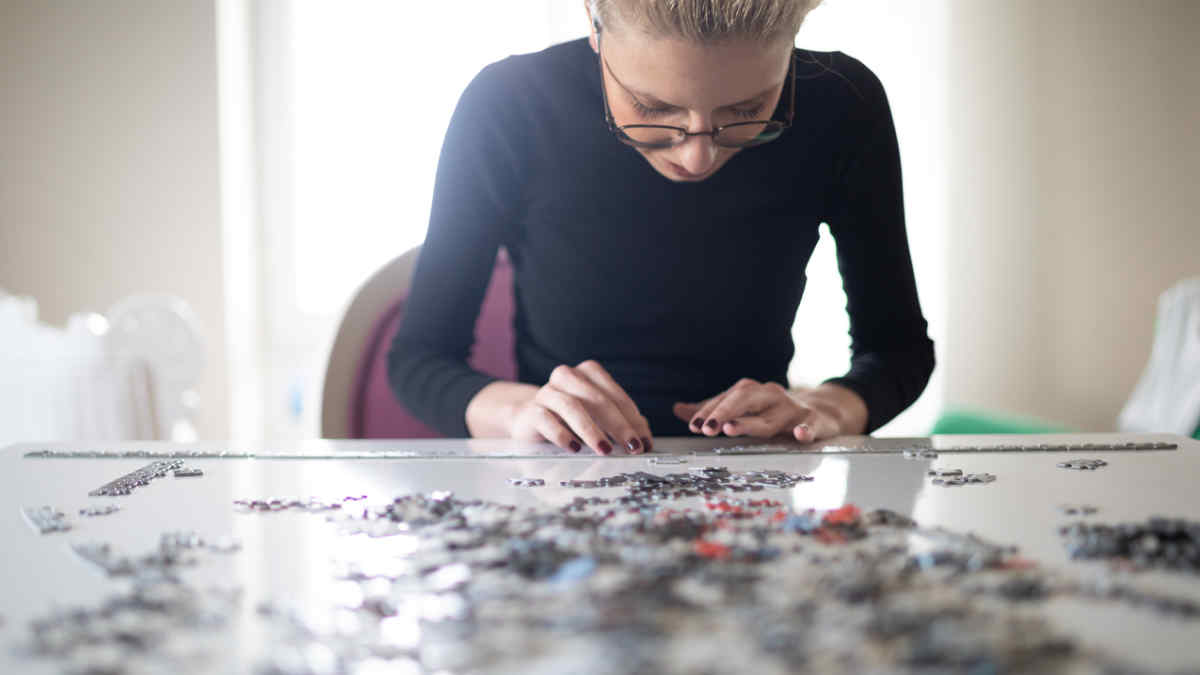 ​To pass the time under stay-at-home orders during the COVID-19 pandemic, my family has completed two jigsaw puzzles per month, on average. Since April, we've developed and applied a strategy to complete the puzzles faster each time. Then, last week, we started a puzzle and our strategy didn't work. Because of the uniqueness of the picture, we had to take a different approach. We had to develop a different strategy for this puzzle.
This development reminded me of HR professionals who are candidates for SHRM certification. Each individual needs a customized preparation plan to be successful when taking the SHRM-CP or SHRM-SCP exam.
There you are: You've registered for the exam and your exam date is scheduled. You are already familiar with the SHRM Body of Competency and Knowledge (SHRM BoCK), and feel confident in your approach to self-study. You don't feel the need to take a deep dive into a more formal, possibly months-long prep class.
But as the days and weeks pass, you find that your previous study strategies don't seem to be working. You don't know what to focus on. Doubt is creeping in about your ability to answer all those multiple-choice questions with ease—or even just to answer enough of them to pass. Your anxiety is building each day, and you wonder how this will play out!
Hundreds of HR professionals have experienced what you are going through. As a SHRM instructor, I have met and coached them toward a different approach. You need to know how to focus your study time; you need a test-taking strategy; you need new test-taking skills; and you need to channel your anxiety toward success.
The missing piece to the puzzle of preparing for SHRM certification is the Power Preparation Program for the SHRM-CP exam or the SHRM-SCP exam. It's the middle ground between studying entirely on your own and taking a full-length, A-to-Z course. It's condensed and compact, featuring guidance on how to take the exam, rather than information about the content.
SHRM Power Prep is offered in one-day or three-week online formats, and here's what you'll get:
Access to the online SHRM Learning System, the premier HR certification exam preparation product, featuring over 1,600 practice questions.
An overview of the SHRM BoCK, the foundation of SHRM certification and the exam.
Guidance on developing a customized study plan.
A better understanding of the two types of questions you will see on the exam.
Instruction to build and master your skills at answering both types of questions.
An opportunity to apply your new skills in a safe learning environment and get live, real-time feedback.
Help overcoming test anxiety.
You'll also be learning with your peers. While there is only one SHRM BoCK governing SHRM certification, there are two exam levels, SHRM-CP and SHRM-SCP, and there are separate Power Prep programs for each. Whichever level you choose, all of you will be in a similar place in your careers and have similar goals. Your instructor will be able to focus on the types and difficulty of the questions you can expect on your respective exam.
Another benefit of Power Prep (and all SHRM educational programs) is building your professional network. Simply sharing contact information can lead to long-lasting relationships. Maybe you'll start with a "study buddy"—an arrangement noted for helping students ramp up accountability with their study plans, resulting in higher exam success rates. When you experience the process of preparing for and taking a professional exam of this caliber, it's a significant career event. You can celebrate that milestone with your seminar peers, and possibly open doors for one another's career opportunities.
Increase your chances of exam success with the missing piece to your certification exam puzzle. Join your colleagues in a SHRM Power Prep program.
Nancy Volpe, MBA, SHRM-SCP, of Grandville, Mich., is the owner of the Center for People Solutions LLC and a trained corporate coach. She holds the SHRM Specialty Credential for HR Department of One.