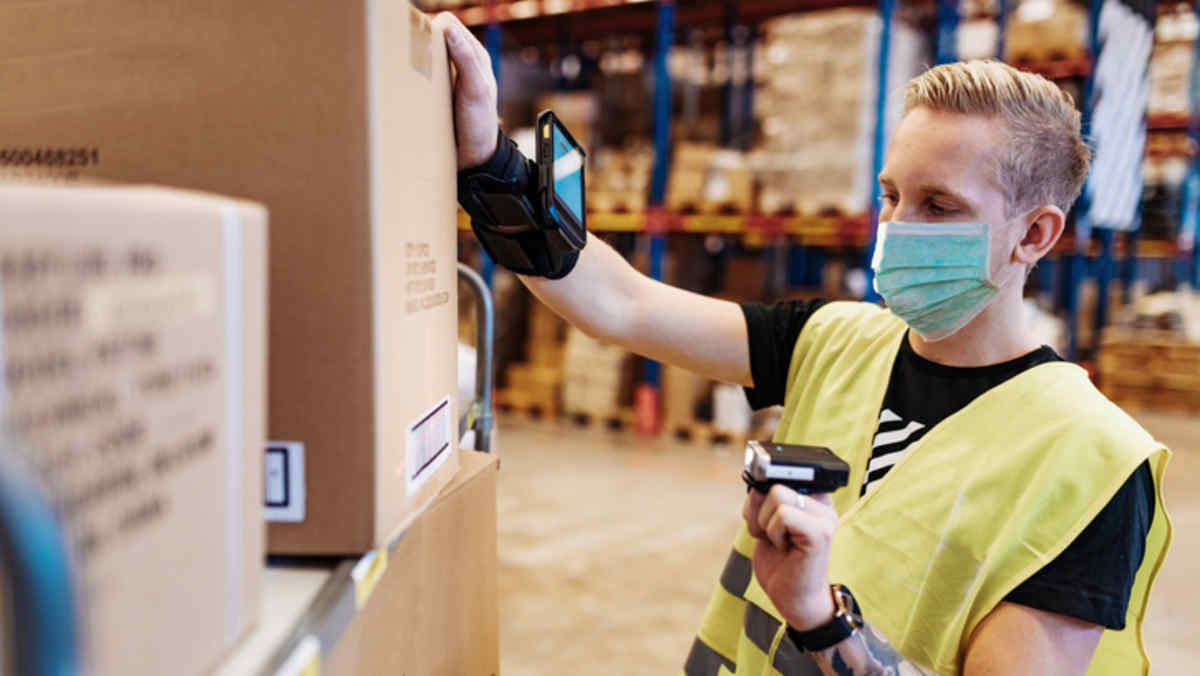 U.S. payrolls rose by an anemic 245,000 in November, according to reporting from the Bureau of Labor Statistics, providing more evidence that the pace of hiring has slowed as states have begun to reimpose restrictions on businesses amid a resurgence in COVID-19 cases. Job growth has slackened every month since June, when businesses shuttered by the pandemic first began to reopen, but last month's tally is the lowest figure yet.
The unemployment rate dropped to 6.7 percent from 6.9 percent, but the number of long-term unemployed continue to swell. A growing number of workers have exhausted their state unemployment benefits and have signed up for alternative federal emergency programs due to expire at the end of the year.
"The labor market recovery is losing steam fast amid two alarming conditions—the recovery is still grossly incomplete, and we are entering a dangerous period for the U.S. economy as more stay-at-home orders loom," said Josh Wright, chief economist at Wrightside Advisors, an economic research and consulting firm based in New York City. "Importantly, this report covered just the first half of November, while the pandemic deteriorated significantly in the second half of the month."
The report is extremely concerning, said Julia Pollak, a labor economist at ZipRecruiter, an online employment marketplace in Santa Monica, Calif. "The weak report reflects the weather cooling, Covid surging, and fiscal support for the economy waning," she said.
The labor market recovery is clearly decelerating, and cracks are beginning to show, said Daniel Zhao, Glassdoor senior economist. "Payroll employment is 9.8 million short of pre-crisis levels—at November's pace, it would take until 2024 to return to pre-crisis employment levels."
Despite the month's smaller gains, increased headcount is still progress, said Guy Berger, principal economist at LinkedIn. "Despite major headwinds, the labor market has proved far more resilient than many anticipated. A quarter of the industries we track registered year-over-year growth, the highest share since February."
Where the Jobs Are
Employment gains were driven by hiring in transportation and warehousing, business and professional services and health care.
"Of all new private-sector jobs, 42 percent came from transportation and warehousing," said Nick Bunker, an economist at the Indeed Hiring Lab. "Leisure and hospitality employment is still down 20 percent from its pre-pandemic levels, adding only 31,000 jobs in November. The public sector numbers are even more concerning—local governments shed 20,000 education jobs in the month."
November's job totals were also dragged down in part by the loss of 93,000 temporary U.S. Census workers who are no longer needed.
Pollak noted the drop in traditional retail jobs (-35,000) was more than offset by gains in e-commerce-related jobs, including couriers and messengers (82,000 new jobs) and warehousing and storage (39,000 new jobs).
"This is holiday hiring season, yet not as we know it, and rise of e-commerce means operations and logistics roles are in high demand while jobs in traditional retail have slowed," said Becky Frankiewicz, President of ManpowerGroup North America.
Wright said that goods-producing sectors continue to show more consistent growth than services but are slowing down. "Consumers have already done much of their stocking up for staying at home and for home repairs," he said. "Goods-producing job growth slowed to 55,000 from about 100,000 in both October and September."
Employment in professional and business services increased by 60,000, with about half the gain occurring in temporary help services (+32,000). "We are continuing to see growing demand for temporary and permanent workers," Frankiewicz said. "There's growing demand for medical, cybersecurity and risk roles as preparedness remains key. We also continue to see a rise in remote and part-times roles as employers rethink traditional job requirements and prioritize flexibility for workers."
Health care employers added 46,000 jobs in November, and both the construction and manufacturing sectors gained 27,000 jobs last month.
Employment in leisure and hospitality is down by 3.4 million since February. "Restaurants and bars lost 17,000 jobs and are likely to lose more in December, given the recent return of lockdown measures in several cities and states," Pollak said.
Workforce Participation Falls
The share of Americans either working or looking for a job—known as labor force participation — fell in November and remains far below pre-pandemic levels.
The labor force participation rate declined to 61.5 percent last month, down from 61.7 percent in October, as some people have stopped looking for work. In February, before the economic disruption caused by COVID-19, the figure stood at 63.4 percent.
"There was more than enough decline in labor force participation to account for the drop in overall unemployment," Wright said. In addition, "both long-term unemployment and permanent unemployment continued to rise. And while temporary unemployment continued to decline, much of that reflected transitions from temporary to permanent unemployment."
Over half of the 22 million workers furloughed or temporarily laid off at the onset of the pandemic in March and April have now been rehired. But long-term unemployment rose to 37 percent of total unemployment, up from 32 percent in October, according to Wright. "Those workers will find it increasingly difficult to find a job, especially one that fully replaces their prior income," he said.
Zhao pointed out that the number of workers on temporary layoff dropped to 2.8 million in November from 3.2 million in October. "The reduction in workers on temporary layoff is significantly smaller than in previous months in a sign that the recovery is not insulated from the recent spike in COVID-19 cases," he said. "Even at this slower rate, workers on temporary layoff will be largely rehired in a matter of months. Pulling permanently laid-off workers back onto payrolls will be a taller order, especially as permanent layoffs continue to increase, rising to 3.7 million in November."
The share of people in their prime working years with a job is still well below levels from earlier this year, Bunker said. For workers in their prime working years, defined as ages 25 to 54, participation is now at 80.9 percent, down from 81.2 percent in October and 83 percent in February. Data show that prime-working-age women are most likely to have dropped out of the labor force because of family care responsibilities and being disproportionately employed in service jobs most affected by the coronavirus pandemic.