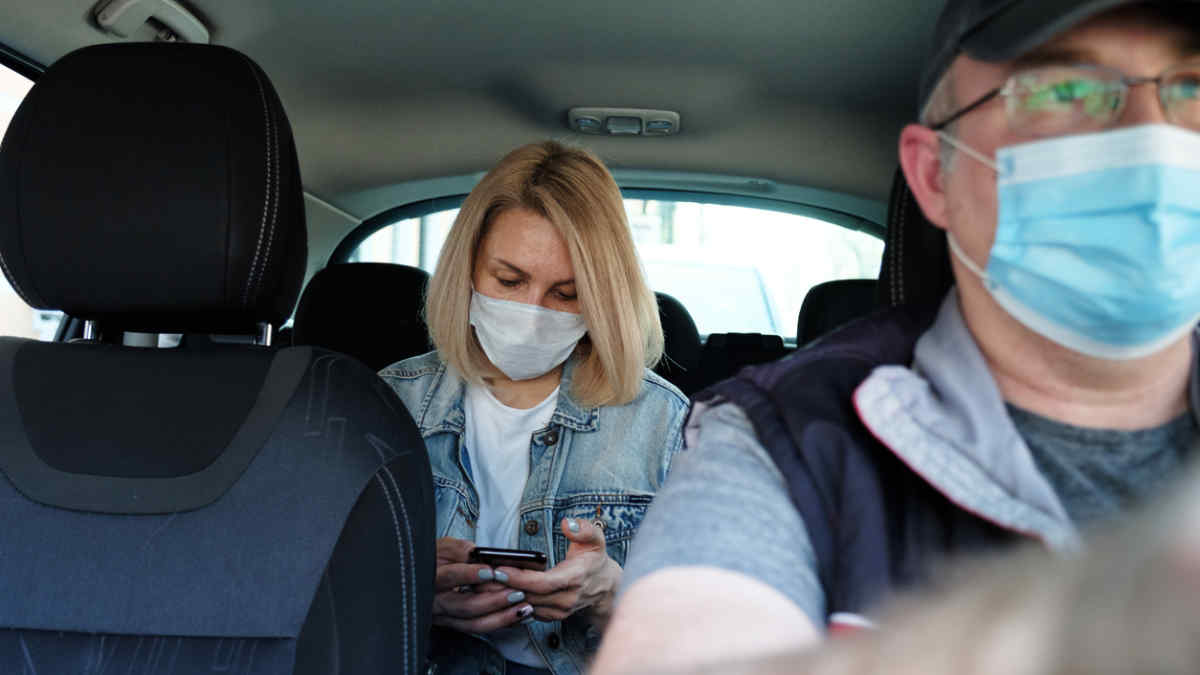 Uber and Lyft must reclassify their California drivers as employees, rather than independent contractors, to comply with the state's strict employee-classification rules, according to a California appeals court.
"The case serves as a pointed reminder to all companies engaging independent contractors in California that each worker classification should be reviewed under the new test," said Michael Droke, an attorney with Dorsey & Whitney in Palo Alto.
A trial court judge in San Francisco issued a preliminary injunction on Aug. 10 blocking Uber and Lyft from continuing to classify drivers as independent contractors under the state's employment laws. On Oct. 22, the appeals court upheld the injunction.
"Although the business context may be relatively new, we conclude that the injunction was properly issued in accordance with enduring principles of equity," the appeals court said.
But the ride-hailing giants don't have to make any changes before California voters weigh in on the issue on Election Day. "The decision puts into greater focus the efforts of Uber and Lyft with Proposition 22," said Jesse Jauregui, an attorney with Alston & Bird in Los Angeles. "All eyes will be on the results of the ballot initiative on Nov. 3."
Proposition 22
If California voters agree that drivers should remain independent contractors and vote "yes" on Proposition 22, the ballot measure would ensure app-based drivers receive certain wages and benefits that aren't typically available to contractors, and ride-hailing companies would have to develop anti-discrimination and other policies for drivers.
The appeals court's ruling "makes it more urgent than ever for voters to stand with drivers and vote yes on Prop. 22," said Lyft spokesperson Julie Wood.
Uber said the ruling "means that if the voters don't say yes on Proposition 22, rideshare drivers will be prevented from continuing to work as independent contractors, putting hundreds of thousands of Californians out of work and likely shutting down ridesharing throughout much of the state."
Opponents of Proposition 22, however, say that drivers should have the benefits and protections that are afforded to employees under California law. "This app-company initiative is a cynical attempt by billion-dollar corporations to continue exploiting their workers for profit," said California Assemblyman Anthony Rendon, D-Los Angeles.
Business Model
Uber and Lyft representatives stress that most drivers want the flexibility that their current business models provide. "As an employer, however, Uber would be forced to actively manage drivers' schedules, hiring a specific number of employees based on a baseline volume of consistent business," said Uber Chief Executive Officer Dara Khosrowshahi. "Uber would hire fewer drivers to each do more trips and require them to work a certain number of hours."
But the trial court judge who issued the preliminary injunction said California's strict independent-contractor test "is intended to ensure that all workers who meet its criteria receive the basic rights and protections guaranteed to employees under California law."
Effective Jan. 1, California's AB 5 codified a three-pronged test, called the "ABC test," to determine whether a worker should be classified as an employee or independent contractor.
The appeals court re-emphasized that to prevail on a claim that drivers are not employees, employers must establish that all three factors of the ABC test apply, Jauregui noted.
Significantly, under this test, workers must be free from the control and direction of the hiring entity and must perform tasks that are outside the usual course of the hiring entity's business to be deemed independent contractors.
Uber and Lyft argued that their core business isn't driving passengers. They claim to be technology platforms that allow drivers and riders to connect, but the appeals court rejected this argument.
"We recognize that defendants' business models are different from that traditionally associated with employment, particularly with regard to drivers' freedom to work as many or as few hours as they wish, when and where they choose, and their ability to work on multiple apps at the same time," the appeals court said.
However, the court noted, Uber and Lyft both solicit riders, screen drivers and set standards for drivers' vehicles. They also track and collect information on drivers and can use negative ratings from riders to deactivate drivers. Riders request and pay for their rides through the Uber and Lyft apps, and the companies give drivers their portion of the fares.
"These facts amply support the conclusion that, whether or not drivers purchase a service from defendants, they perform services for them in the usual course of defendants' businesses," the court said.
Employee Benefits
In addition to being paid a minimum wage and overtime premiums, employees are entitled to many benefits under California law that aren't available to properly classified independent contractors. Paid sick leave, family and medical leave, unemployment, meal and rest breaks, and other benefits generally do not apply to independent contractors.
[Are you a small business with big legal questions? Check out the new SHRM LegalNetwork.]
California employees also must be reimbursed for reasonable business expenses. Specifically, California law requires an employer to reimburse an employee for "all necessary expenditures or losses incurred by the employee" in carrying out job duties or employer directives.
"Drivers incur substantial expenses when they work," said San Francisco Deputy City Attorney Matthew Goldberg during oral argument on Oct. 13. Drivers pay for gas, vehicle repairs and maintenance, and other expenses.
"Just looking at that, it impacts every single driver on every single shift," Goldberg said. He argued that money is "being stolen from drivers by virtue of the misclassification."
Uber, however, argued that if drivers must be classified as employees, the company would have only 260,000 full-time driver jobs available, which would put 926,000 drivers out of work.
"At a moment when our nation's economy remains fragile, denying work to nearly 1 million Americans would have far-reaching impacts on a recovery," Khosrowshahi said.