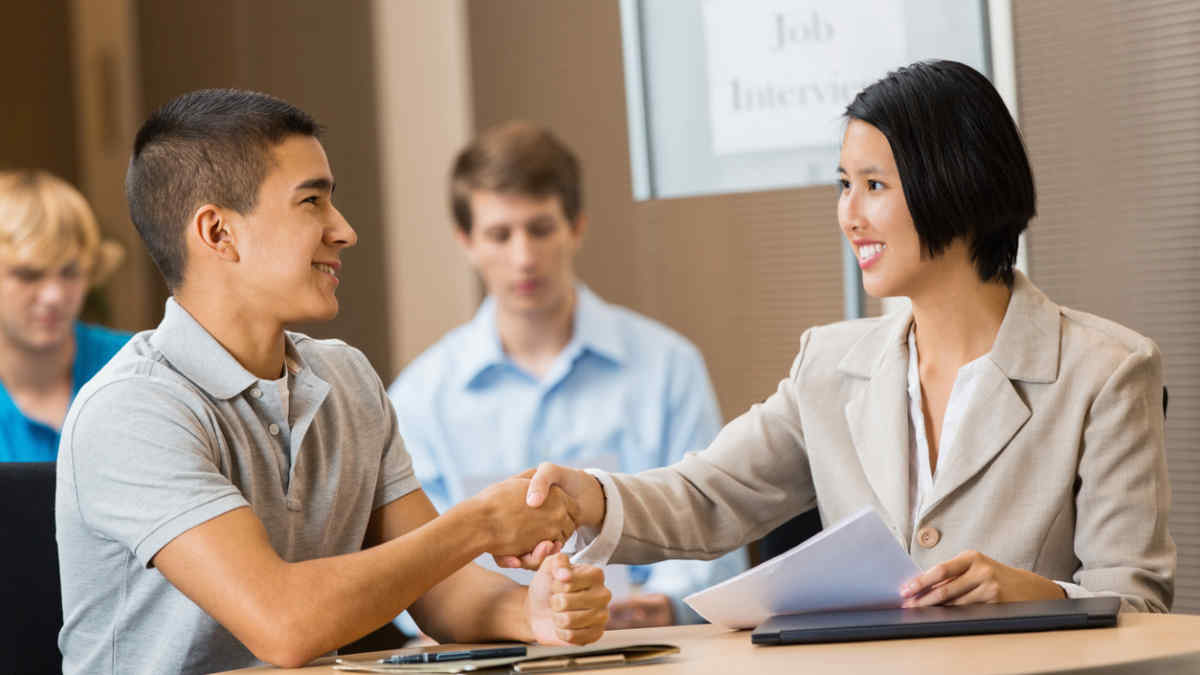 ​The pandemic is continuing to stifle economic activity throughout our country, with employment well below its pre-pandemic levels. The path to recovery is still uncertain. As we continue to navigate the impact of the COVID-19 pandemic and the effects on schools and businesses, we face a new world in every American sector and industry. Companies seeking to hire for particular skills need to align with colleges and other learning institutions closely, now more than ever.
The single, biggest hiring challenge that companies large and small face today is finding the right person with the right skills at the right time. Learners need to match their skills and their focus on the roles and positions they are pursuing. Conversely, employers need to understand the skills they need and how to recruit that talent.
With more than 1.2 million associates in 4,753 stores nationwide, Walmart's Vice President of U.S. Learning Andy Trainor knows that having the right person in the right job at the right time is critical to the retailer's success. He argues that a change in philosophy is needed to address the skills gap.
"Hiring requires a behavior change," Trainor said. "Typically, we hire based on degrees and previous career experience. But as the world around us evolves, our roles are changing with it, and we need to have a firm grasp on the skills any given role requires and will require."
According to IBM's Alex Kaplan, global leader for blockchain and artificial intelligence the evolving technology landscape has significantly impacted the hiring process. "New technologies are constantly arising, leading to new demands from our customers around the world. We need to be prepared to meet these evolving demands in this challenging business environment."
IBM has become keenly interested in hiring candidates based upon their skill sets instead of their degrees, which for a company like IBM is a big change. Last year, 15 percent of its new employees were hired strictly based upon skills. This trend extends beyond IBM. For the past several years, IBM has seen a transition to a skills-based economy with its customers around the world.
"Over 50 percent of companies cited the lack of in-house expertise as a top barrier to a successful digital transformation, according to research commissioned by IBM Security," Kaplan said. "As a result, companies need to either [re]train employees or find new talent that is proficient in deploying digital technologies."
The experiences of IBM and Walmart demonstrate the urgency in addressing the skills gap in the talent marketplace. Solutions need to be flexible enough to identify when a learner's skills don't match the ones employers seek. The solution should also provide a trusted, validated, privacy-protected pipeline for businesses to find talent based on skills and competency levels.
Trainor emphasized that for companies like Walmart, the real challenge is creating an industry standard for identifying and certifying candidates for specific skills. "With a standardized definition for skills and corresponding certifications that stretch across industries, workers will be able to share their skill set more clearly. We'll collectively be able to place them into roles they're qualified to perform."
This is where the learning and employment record (LER) comes in. It is verifiable information about a person's achievements in education or training processes, whether in the classroom or workplace, that can be shared between learning institutions and business.
The National Student Clearinghouse has launched a pilot program in the cybersecurity field, with partners IBM, Western Governors University and Central New Mexico Community College, to provide LERs to those pursuing a cybersecurity career path.
The LER will allow employers and educators to use analytics to find and assess qualified cybersecurity candidates; determine skills gaps and curriculum for learners, academic institutions, and employees; and facilitate career paths into the cybersecurity field and eventually a range of careers and industries.
The LER needs four fundamental characteristics to work:
Content needs to be understandable and consumable: Learning is not just the traditional academic transcript anymore. Institutions, employers, policymakers and others need to understand what those learning outcomes are on a nationwide scale. Understanding the standards required by a human resource management information system to enable school-to-business, school-to-school, business-to-business and business-to-school portability is essential.
Reliable data is needed: Tomorrow's transcripts of learning need to capture learning wherever it happens and as it's happening. They need to be portable to serve the learner's purposes, not just the school's.
Data needs to be controllable: The data needs to be controllable by both the issuer and the learner to modify or resend documents and records. And the learner, who has a right to that artifact, has to have the ability to share the record with anyone; the learner is in control over how the data is used.
Many companies need to adopt it: It will take time to adopt an LER process, as adoption requires multiple technologies and will be based on how both education and workforce data come together within the context of a privacy framework.
Learning today is about verifiable knowledge, skills and abilities. Sharing this trusted data can empower learners and employers to chart learning and career pathways. Institutions and learners that look at their outcomes through these lenses will benefit the most with the education-workforce transition taking place in America.
Larry Hatch is vice president of business solutions at The National Student Clearinghouse.