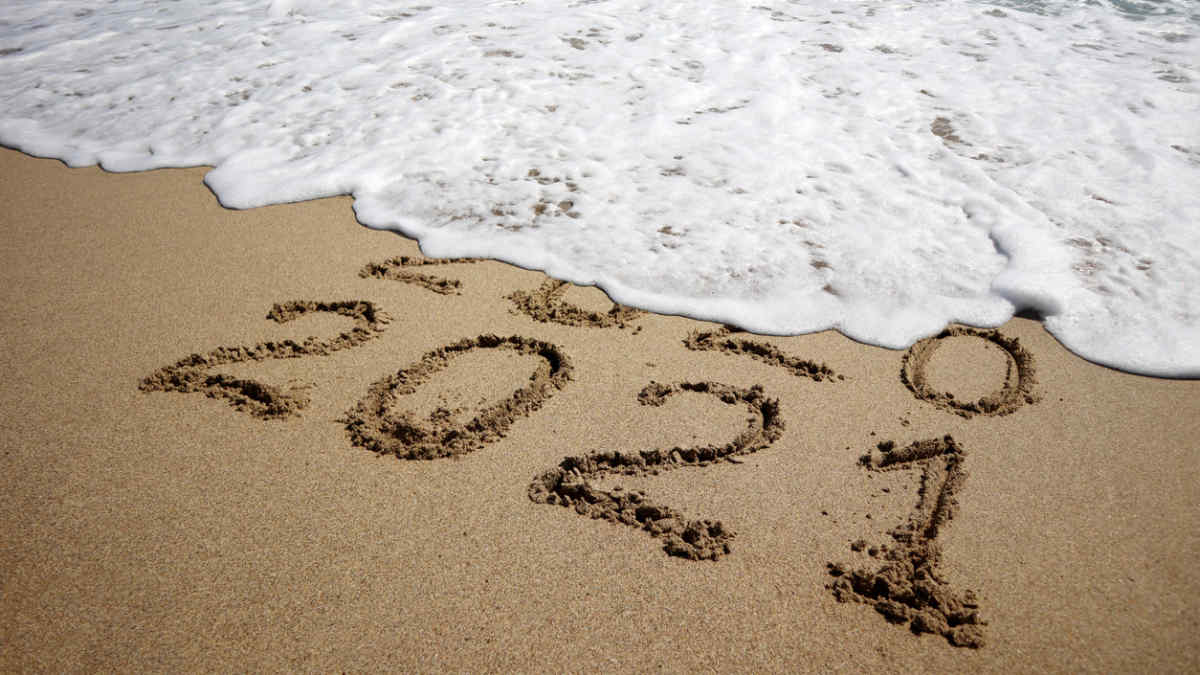 ​As a new presidential administration prepares to take office, there's much speculation about what will change. But many priorities at the enforcement agencies soon to be led by President-elect Joe Biden will remain the same as under the direction of President Donald Trump, at least initially.
"Changes tend to come pretty slow" in the federal government, said Paul Patten, an attorney with Jackson Lewis in Chicago.
EEOC
In light of the Equal Employment Opportunity Commission's (EEOC's) current 2018-2022 strategic enforcement plan (SEP) remaining in place and a continuing Republican majority on the commission until the middle of 2022, "the EEOC's focus—at least in the short term—is not likely to change greatly," said Randy Coffey, an attorney with Fisher Phillips in Kansas City, Mo.
"The existing SEP and the makeup of the commission suggest that a wholesale shift in direction would be very difficult," he said. "As a result, the EEOC most probably will continue to direct its efforts on 'strategic-impact' cases within the scope of the SEP—cases that make a difference in the law or ones that generally call to employers' attention issues that violate the law and areas that create significant risk to employers."
The prevention of harassment, which is a priority area in the SEP, is sure to be a continued area of EEOC enforcement, particularly as the agency brings cases when an employer has ignored harassment complaints or has many harassment claims, Coffey noted.
"The EEOC also is likely to retain a strong interest in disability discrimination claims and related reasonable accommodation issues," he said.
Expect the EEOC's enforcement to remain about 80 percent to 90 percent unchanged, Patten said.
OSHA
While employers may perceive significant policy shifts between administrations, "enforcement officials at the Occupational Safety and Health Administration (OSHA) know that most of the agency chugs on as it normally does," according to Courtney Malveaux, an attorney with Jackson Lewis in Richmond, Va., and Melanie Paul, an attorney with Jackson Lewis in Atlanta, in a joint e-mail.
"One thing that changes only glacially, if at all, is the most frequently cited items," they said, which is a report on the violations OSHA found most often over the year. "The culprits may shift a spot or two in a given year, but they don't change much.
"Since the onset of the pandemic, OSHA has reported an uptick in its use of its standards relating to COVID-19, including respiratory protection, recording and reporting occupational injuries and illnesses, personal protective equipment and the general duty clause, [which is] the catchall for any hazards not identified in existing OSHA standards. So those categories may move up on the list," Malveaux and Paul continued. "But that should prove to be a temporary blip once enforcement officers increasingly return to field inspections as the pandemic wanes."
Wage and Hour Division
"While there will certainly be changes in how the Wage and Hour Division interprets the law and an increased focus on enforcement, the core functions of the Wage and Hour Division will remain the same: investigating and litigating, where necessary, violations of the Fair Labor Standards Act (FLSA)," said Jeffrey Brecher, an attorney with Jackson Lewis in Long Island, New York.
"Under the new administration, it is unlikely that DOL [Department of Labor] investigations will change," said Hagood Tighe, an attorney with Fisher Phillips in Columbia, S.C. "The department's investigators are career—not political—employees, and their processes did not change when Trump was elected. Therefore, I don't anticipate any difference under Biden."
"The substantive area that I think would be least likely to change would be the division's interpretations of the Family and Medical Leave Act," said Robin Shea, an attorney with Constangy, Brooks, Smith & Prophete in Winston-Salem, N.C. "The most recent regulations were issued in 2013, during the Obama administration, so they are probably consistent with any positions the Biden administration would take."
[Related Small-Business Resource—SHRM LegalNetwork.]
OFCCP
The Office of Federal Contract Compliance Programs (OFCCP) leadership will likely shift its approach on audits "to one more similar to that of [former OFCCP director] Pat Shiu under the Obama administration. Federal contractors should be prepared for a return to the 'no stone goes unturned' approach to audits," said Meredith Gregston, an attorney with Duane Morris in Austin, Texas.
Cheryl Behymer, an attorney with Fisher Phillips in Columbia, S.C., said she anticipated that the OFCCP's focus on compensation disparities is likely to continue in the Biden administration.
NLRB
As for the National Labor Relations Board (NLRB), "At least until August of 2021, not much will change," said Rick Grimaldi, an attorney with Fisher Phillips in Philadelphia.
Three of the four seated members of the NLRB are Republican. "President-elect Biden will be able to move to fill the one vacant seat immediately," said Eve Klein, an attorney with Duane Morris in New York City. "However, he will have to wait until at least Aug. 27, 2021, when member William Emanuel's seat expires, to add a second Democratic appointee to attain majority control of the board."
Republican General Counsel Peter Robb's term does not expire until Nov. 17, 2021. "This is significant, as the general counsel makes decisions as to which case to prosecute," Klein said.
Grimaldi predicted the Biden administration eventually will be "one of the most pro-labor administrations in recent memory."
But Daniel Schudroff, an attorney with Jackson Lewis in New York City, said, "There won't be immediate change" with the NLRB, despite many people's expectation for changes overnight.
Possible Changes
That said, some significant changes are possible, according to Jonathan Segal, an attorney with Duane Morris in Philadelphia.
Among these, he predicted the Biden administration will seek: